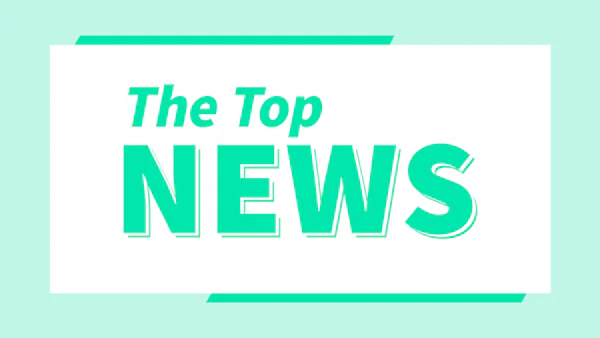 Just In! The top news of the web - Week 24
What should you take away from the news this week? In this episode, we're going to discover: the increasing investment in B2B digital marketing, the "App-ocalypse" with changes in ad regulations, software industry trends for dev jobs and programming languages, Gen-Z and Millennial's priorities in job searches, a virtual event for accounting and finance, and more.
Let's jump into it right away!
#Marketing
🚀 B2B marketing investment continues to increase in 2022
According to the second annual B2B Marketing Survey from Appetite Creative Solutions, 60% of respondents are planning to increase their digital marketing spending. A majority of those respondents (82%) also note the essential focus of sustainable marketing campaigns. Learn all about which channels companies are focusing on and more statistics for B2B marketing investments this year!
📉 Half of marketers have lost revenue due to new ad regulations
The payment technology company Bango has reported that 64% of ad marketers are worried about new changes in ad regulation. These big changes come in the form of cookies being phased out, increasing government regulation, consumers focusing on privacy, and iOS IDFA changes. Discover more about the so-called "App-ocalypse" in the article!
#IT
💻 Developer jobs and programming languages: What's hot and what's next
What are the trends going on in the software world? Software devs are the biggest driver for technology recruiting in US organizations according to CompTIA's February 2022 Tech Jobs Report. Furthermore, developers that work with more niche languages like Rust, Go, and Scala tend to have higher average salaries, due to their rarity. Get more insights into the software industry in this article!
#HR
📌 Pay, climate action may be top ways to retain Gen Z, millennials
In today's world, retaining employees depends on a lot of factors. According to Deloitte's Global 2022 Gen Z and Millennial Survey, some of the top priorities in their job searches revolve primarily around compensation, a company's environmental and social impact, and also good-work life balance, among others. Discover more about what HR professionals and companies are doing to respond to this!
#Accounting
💹 Digital Innovation in Accounting & Finance event
Are you missing out on your share of accounting and finance events? No need to worry, the end of 2022 will bring you the event for digital innovation from December 1st-2nd at this virtual edition of the Accounting & Finance Show Asia. Bringing together firms across Asia, you'll gain insights into the latest tech solutions, expert talks, and live and interactive sessions. All the details you need for the event can be found on their site!