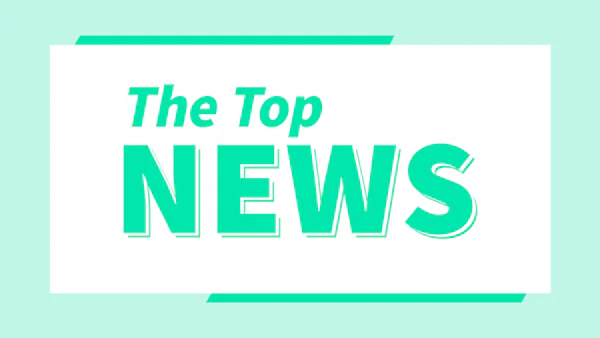 Press Review Week 49
No time to keep up with what's going on in the business world? Then, it's the duty of Appvizer's editorial team to keep you informed. Find the top news of the week, from what will be trending in human resources to marketing for companies, accounting audits and more. Happy read!
#Marketing
🤳📽️ Does #TikTokmademebuyit ring a bell?
An event, whose name we won't mention, has accelerated online shopping. TikTok saw the opportunity and has integrated online shopping into their platform. Furthermore, a survey claims that from 2019 to 2020 the number of US social e-commerce shoppers grew 25% to 80m, a number which is forecast to grow to more than 100m by 2023. As you can imagine, many companies would want to hop on the bandwagon, and TikTok is no exception.
Click on the BBC news to find out more.
#Accounting
📂 Will flexible work affect audit quality?
After KPMG announced that auditors should be back in UK offices, some UK's biggest accounting firms were quick to respond that having auditors in the office more regularly would not necessarily improve audit quality. What do you think?
If you wish to know more, click on the Financial Times link.
🗃️ Will the UK accounting regulators deliver quality audits?
The FRC announced in July that 29 per cent of the 103 audits it reviewed required improvement or significant improvement. The level of bad audits were "unacceptably high". Therefore, accounting are being forced to disclose their findings during inspections to protect shareholders.
Click the Financial Times to read more.
#HR
🚲 Are DoorDash and Uber facing full-time gigs?
As demands are increasing in the restaurant delivery industry, it seems like DoorDash and Uber have put a twist to their own gig model by hiring 60 couriers full time, paying them a fixed wage and allowance for the first time ever. In addition, they could apply for protection of worker's rights.
If you wish to find out more go check out the Californian news times.
#IT
🖥️ Companies looking to combat AI and why?
As artificial intelligence is used to screen résumés, conduct video interviews and assess a job seeker's mental agility, some of the largest corporations in America are joining an effort to prevent that technology from delivering biased results. The companies are responding to concerns, backed by an ample body of research, that A.I. programs can inadvertently produce biased results. Click the New York Times to find out more.
Click the New York Times to know out more.