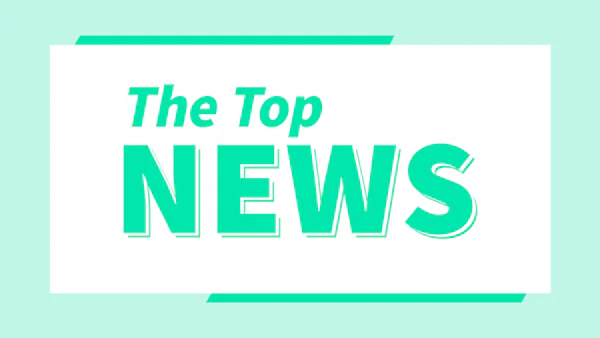 Just In! The top news of the web - Week 50
What should we take away from the news this week? We have selected the information that should not be missed: Google's new advertiser pages, cybersecurity, the U.K.'s new AI transparency standard, the wage distance between big-company CEOs and their employees, and many more.
Let's catch up with us!
#Marketing
🌐 Google's new advertiser pages will be more transparent by showing all the ads brands
Google, the search giant, announced to change its online advertising, which allows the internet users to see not only the advertiser brands' name but also the reason why the ads are served to them. This big step shows that Google respects and protects the users from bad actors in the advertising ecosystem.
📌 "Effectiveness breeds spending": Procter & Gamble prioritize marketing in-house
Procter & Gamble (P&G) decided to make a change in its marketing strategy by replacing agencies with their own marketers. However, the company still invests more and not less in advertising. Why did they decide to do that? What are the challenges of marketing in-house?
🔒 IBM Research: Cybersecurity As A Marketing Tool
Cybersecurity is not only related to the IT division, it affects every brand and every customer. Only 21% of internet users said that they trusted brands to keep their personal information secure. "Let the customers know their data is safe". Discover why communicating cybersecurity should take an important part in brand strategy.
#IT
🤖 The U.K.'s new AI transparency standard
The UK government launched last week a new algorithmic AI transparency standard. The new standard creates transparency for public agencies in the decision-making process. This big step shows the investment in AI development of the UK government who is considered the "late entrance" in the AI industry.
⚡The US is one step behind China in artificial intelligence
The United States and China are two competitors in the artificial intelligence industry. China's government seems to put a lot of money into AI development not only to improve their technology but also for their administrative management. Who's leading in this race? And for how long?
#HR
💰 The wage distance between big-company CEOs and their employees is $1.2M on average
According to research, 2,202% wage gap between a big company CEO in the U.S. and a worker at the same company. CEO of Coca-Cola James Quincy made $1.6 million, while their employee earned $11,342 on average. What makes this difference?
💵 Taco Bell raise the average minimum salary by 2024
Taco Bell, the American fast-food giant, decided to raise the average minimum wage to $15/ hour and additional benefits for its employees by 2024. This politic was also realized by Starbucks, Chipotle for the next few years despite the effect of COVID-19.