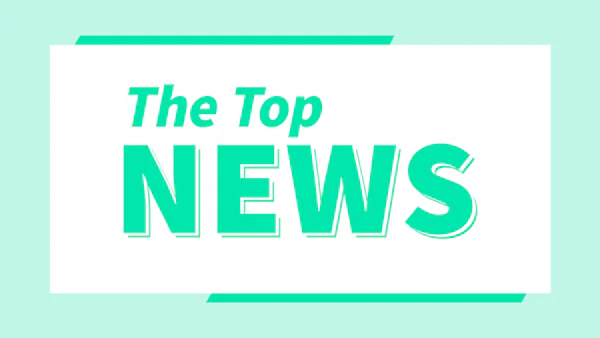 Press Review Week 52
Didn't have time to keep up with what's happening in the business world in 2021? Appvizer's editorial team has put together a roundup of the best news for you. Find the most important news of the year here - Enjoy your reading!
#HR
🔎 Human resources and recruiting predictions for 2022
2021 has been a surprising year in many ways. It affected a lot the human resources process not only in recruiting way but also in the employee working condition. What will be waiting for the recruiter and employer in 2022? Benefitspro presents to you the human resources and recruiting predictions for 2022.
Read Benefitspro.com
💰 Good News: Salaries expected to increase in the U.S in 2022
As negotiations continue in many hot industries, companies are expected to offer wage increases of 3.9% on average, according to The November Conference Board Salary Increase Budget Survey. Individual increases will be privileged over collective increases.
#IT
🤖 The U.K.'s new AI transparency standard
The UK government launched last week a new algorithmic AI transparency standard. The new standard creates transparency for public agencies in the decision-making process. This big step shows the investment in AI development of the UK government who is considered the "late entrance" in the AI industry.
Read Venture Beat
⚡The US is one step behind China in artificial intelligence
The United States and China are two competitors in the artificial intelligence industry. As of recent, China's government seems to put a lot of money into AI development not only to improve their technology but also for their administrative management. While America focuses on military. Who's leading in this race? And for how long?
Read MarketWatch
#Accounting
📌 The future of accounting and finance after COP26 commitments
COP 26, the UN climate change conference, alerted the effects of climate change on businesses and organizations and how it can change the accounting and finance of companies. What will be the risks and opportunities for accounting and finance?
Read the Financial Management.
📂 Will flexible work affect audit quality?
After KPMG announced that auditors should be back in UK offices, some UK's biggest accounting firms were quick to respond that having auditors in the office more regularly would not necessarily improve audit quality. What do you think?
Read the Financial Times.
#Marketing
💡 What will be the future of Media Buying & Brand Marketing in 2022?
First-party data, attention metrics, personified advertising, or personalized emotional marketing are predicted to be the new trend of media buying and brand marketing in 2022. Discover all the details by reading this article.
🤳📽️ Does #TikTokmademebuyit ring a bell?
An event, whose name we won't mention, has accelerated online shopping. TikTok saw the opportunity and has integrated online shopping into their platform. Furthermore, a survey claims that from 2019 to 2020 the number of US social e-commerce shoppers grew 25% to 80m, a number which is forecast to grow to more than 100m by 2023. As you can imagine, many companies would want to hop on the bandwagon, and TikTok is no exception.
Read the BBC news.