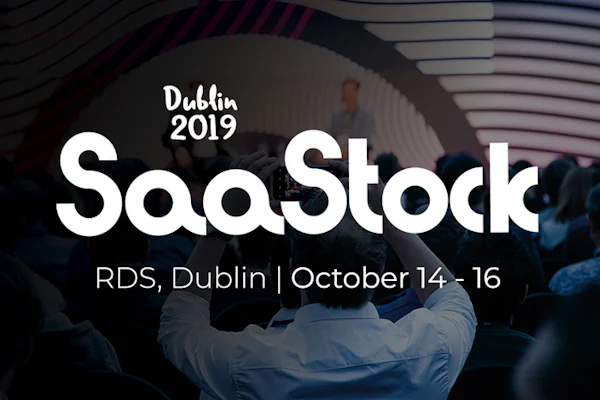 [Events] SaaStock Dublin 2019
The next major gathering of SaaS stakeholders will be held in Dublin, from 14th to 16th October 2019. A must-attend event as it is the largest SaaS global event in Europe. On the agenda, 3 intensive days of meetings dedicated to SaaS to share and learn about strategies and trends in the sector. It will be attended by the major speakers and leaders of the industry, growing startups and VC.
As an official partner of this year's edition, appvizer introduces you everything you need to know about the event:
SaaStock, the major conference dedicated to SaaS software in Europe
Launched in 2016, SaaStock has become in a few years the must-attend event for SaaS players. The numbers: 700 participants attended the first edition in 2016, more than 1500 in 2017, 3000 in 2018... the event keeps interesting and attracting more and more people.
For this 4th annual edition, Alexander Theuma, Founder & CEO of SaaStock, sees the big picture. To give you an idea, SaaStock 2019 can be summed up in a few figures:
4000 participants expected
More than 150 keynote speakers
300 VC funds
More than 250 exhibitors
50 countries represented
3 days to meet and learn from the most important SaaS players
Throughout this event, SaaStock provides means to SaaS companies to gain traction, grow and scale their business.
In order to achieve this, the organization ensures the participation of the most relevant stakeholders in the sector so that they can share their experiences, strategies, methodologies, successes and failures with the audience of the SaaS community.
During these 3 days, no less than 15 bootcamps will take place, as well as soirees and dinners to promote networking, a key moment to share knowledge and experiences started by SaaS pioneers and influencers... the equivalent of more than 40 hours of content!
Focus on the "Startup Program"
The "Startup Program" targets SaaS startups who intend to increase visibility at the event by being present on the exhibition space on the SaaStock show floor.
Tariffs are affordable but places are limited, and only high-potential start-ups will be selected! Details of the packages and selection criteria are available on the event website.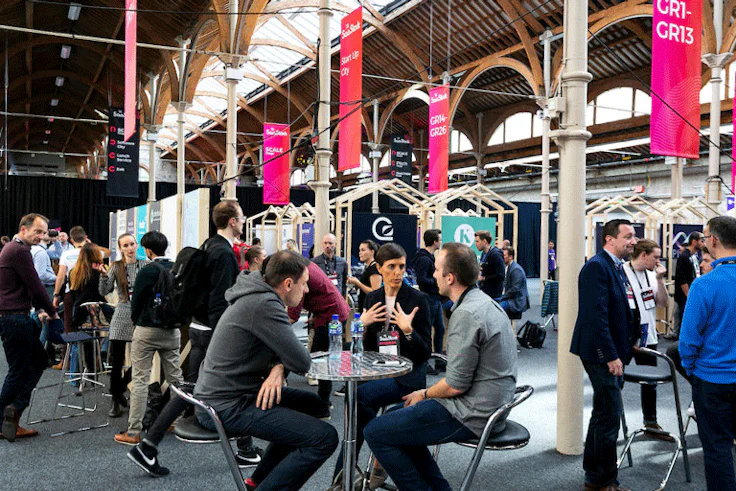 Aside from providing a stand to exhibit, SaaStock offers concrete support for these startups allowing the participation to practical workshops, coaching sessions and meetings with potential investors. There are all the prerequisites for startuppers to learn, connect, raise funds, exhibitand get more leads.
" It is both an opportunity to present your product/service to the right audience, and to be trained by major SaaS players.".
A pitch competition is also organized as part of the "Startup Program", still to offer to selected startups the means to boost their visibility and stand out among potential investors. With a $25,000 prize and many other benefits/perks offered by the event's partners into the bargain for the award-winning startup.
Launched in 2018, the first edition of the "Startup Program" brought together more than 85 startups from all backgrounds. Will you take part in the 2019 edition?
💡 Get a 20% discount with the code APPVIZER.
The speakers of the 2019 edition
As every year, SaaStock brings together a panel of the best international speakers in the industry, including:
Claire Hughes Johnson — COO, Stripe
Leela Srinivasan — CMO, SurveyMonkey
Michael Litt — CEO, Vidyard
Rephael Sweary — Co-founder & President, WalkMe
Robbie O'Connor — Head of EMEA, Asana
Andrew Parker — Director of Venture & Growth, Silicon Valley Bank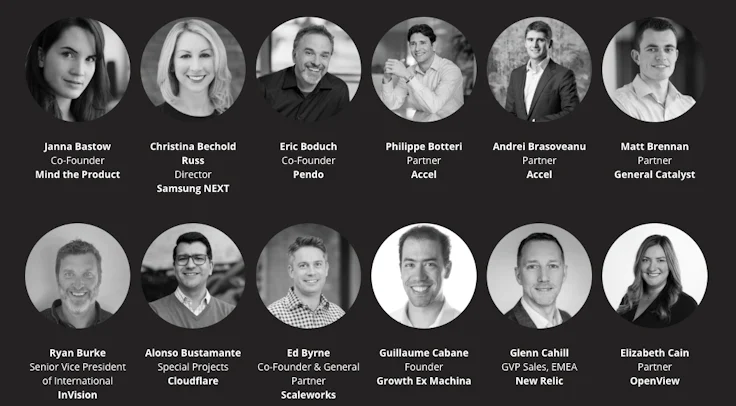 Practical information on how to join the event
When? From Monday 14th to Wednesday 16th October 2019
Where? Royal Dublin Society (RDS), Dublin
Price? Different tariffs available
Why do you need to go to SaaStock Dublin 2019?
SaaStock is the ideal venue to learn from the best SaaS companies, exchange and build relationships with other companies and find new partnerships. Whether you are a founder, manager or investor, there will be many opportunities.
Get on board for 3 days rich in learning and networking, SaaStock certainly has something to offer you!