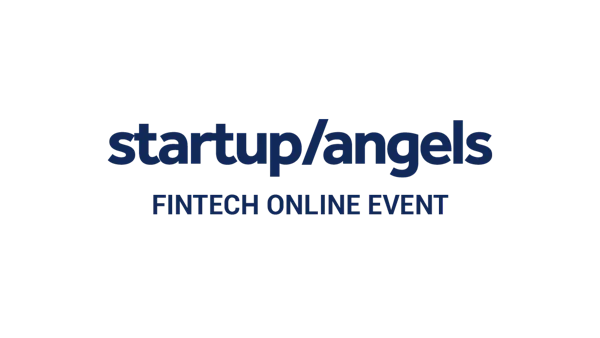 [Event] Attend Startup&Angels, the Must-See Fintech TV in 2021
Startup/Angel's Fintech Online from Sept 28-30th
Fintech is hot! From next-generation payment solutions to peer-to-peer lending to blockchain to artificial intelligence to cybersecurity, Fintech is ripe with challenges and opportunities needing forward-looking solutions.
Don't believe it? Take a closer look.
Since 2018 the annual number of worldwide fintech startups has grown from 5,000 to over 12,000. A recent McKinsey Global Institute report states, "simply providing basic financial services to approximately two billion people who lack access today could add $3.7 trillion to the global gross domestic product (GDP) by 2025."
Even more importantly, providing access to basic financial services would help women and emerging economies the most, helping to level the playing field.
Fintech is hot because the opportunities to help people and make money are staggering. From Appvizer's perspective, these kinds of ground-breaking, disruptive, do-good, money-making opportunities are exactly why we love working with start-ups and technology.
RESERVE YOUR SPOT IF YOU . . .
Have a Fintech idea? Or, perhaps you are a start-up looking to take the next step, avoid pitfalls, or raise money? Or, maybe you just want to be part of Fintech and understand why this industry attracts so much interest and how investors evaluate fintech startups?
ABOUT THE EVENT
This one-of-a-kind, open event will focus on Fintech, the latest funding trends of the industry worldwide and selected attendees will have the opportunity to attend the networking sessions.
The event is scheduled for three days from 5 pm to 6 pm Sydney time which allows attendees and speakers from Europe, APAC, and Africa to join the event.
Appvizer even negotiated a 20% reader discount.
WHO IS GOING TO BE THERE? WHAT WILL YOU LEARN?
Day One will include a panel discussion titled Funding & Industry Trends Worldwide. The panel discussion will be followed by networking sessions led by Leo Denes, Co-Founder of Startup&Angels. Other participants will include moderator Brendan Bennett, Director, Partnerships, and Expansion at Fundsquire. Other speakers include:
Betsy Westcott | Chief Revenue Officer at Fupay
Michael Dovey | General Partner, IAG Firemark Ventures
Stuart Ward | Senior Director, Financial Services GTM at Salesforce (TBC)
Michaela (LeBlanc) Weber | Vice President, Enterprise Partners at Worldpay


Day Two addresses early-stage (pre-Series A) 3/4 pitches and will address early-stage startups/pitch & networking. The format will be a VC introduction followed by small, breakout networking sessions and will be led by Axel Peyriere, Co-Founder at Startup&Angels, and moderator Mike Scott, CEO & Co-Founder at NONA.
Day Three focuses on raising capital and scaling up. This discussion, titled "Scaleup Founders Stories," will be led by Leo Denes, Co-Founder of Startup & Angels, and moderated by Pierre Vanrenterghem, General Manager at Rosemont Business Asia.
RESERVE YOUR SPOT. SPACE IS LIMITED.
Get a 20% discount by using the code Appvizer20.
Best tools for you