More information about the Staff leave and absences calendar software
A solution adapted to all types of structures
You manage between 20 and 5000 employees within an SME or subsidiary of a large corporation. You are looking to improve and optimize the administrative management of your employees and teams. You want to easily structure, simplify and automate your HR processes.
In just a few days, Eurécia's Staff leave and absences management solution will streamline and improve the reliability of your processes for allocating, tracking and managing staff leave and absences, from staff leave requests themselves through to the exporting of staff leave data to payroll. This solution also automatically updates your staff leave calendar and, if necessary, calculates the number of meal vouchers to order.
Your absence request management process will be structured and controlled, and the transfer of information optimized. The approval workflow (you can have up to 5 levels) is easy to configure, enabling you to tailor it to your teams' structure and organization.
Your trackers and balances for paid leave, time in lieu, compensation hours or other (all leave types can be configured), are updated automatically. What's more, your accurate, up-to-date staff leave calendar can be accessed by everyone, in real time.
At the end of the month all absence data is exported automatically to payroll with just one click. If necessary, you can input any variable payroll elements by employee category (overtime, bonuses, commissions, start/leaving dates, salary increases, allowances, advances on expenses, benefits in kind, car allowances, travel card reimbursements, travel expenses, etc.) before exporting. Our solution works with your payroll system, regardless of whether it is managed internally or externally, by a specialized provider, or by your chartered accountant.
Staff leave calendar – saving time and increasing accuracy
No more re-entry of data, no more copying and pasting, no more chasing up your managers to get hold of forgotten or lost forms or requests.
Eliminate the risk of errors, and the need for complex Excel spreadsheets. Automate all your most repetitive and least interesting tasks.
Editor: Eurecia
Strengths of Eurécia Congés & Absences
Save time on leave management
Ensure the reliability of management processes
Improve HR tracking
Certifications: GDPR
Eurécia Congés & Absences demo and screenshots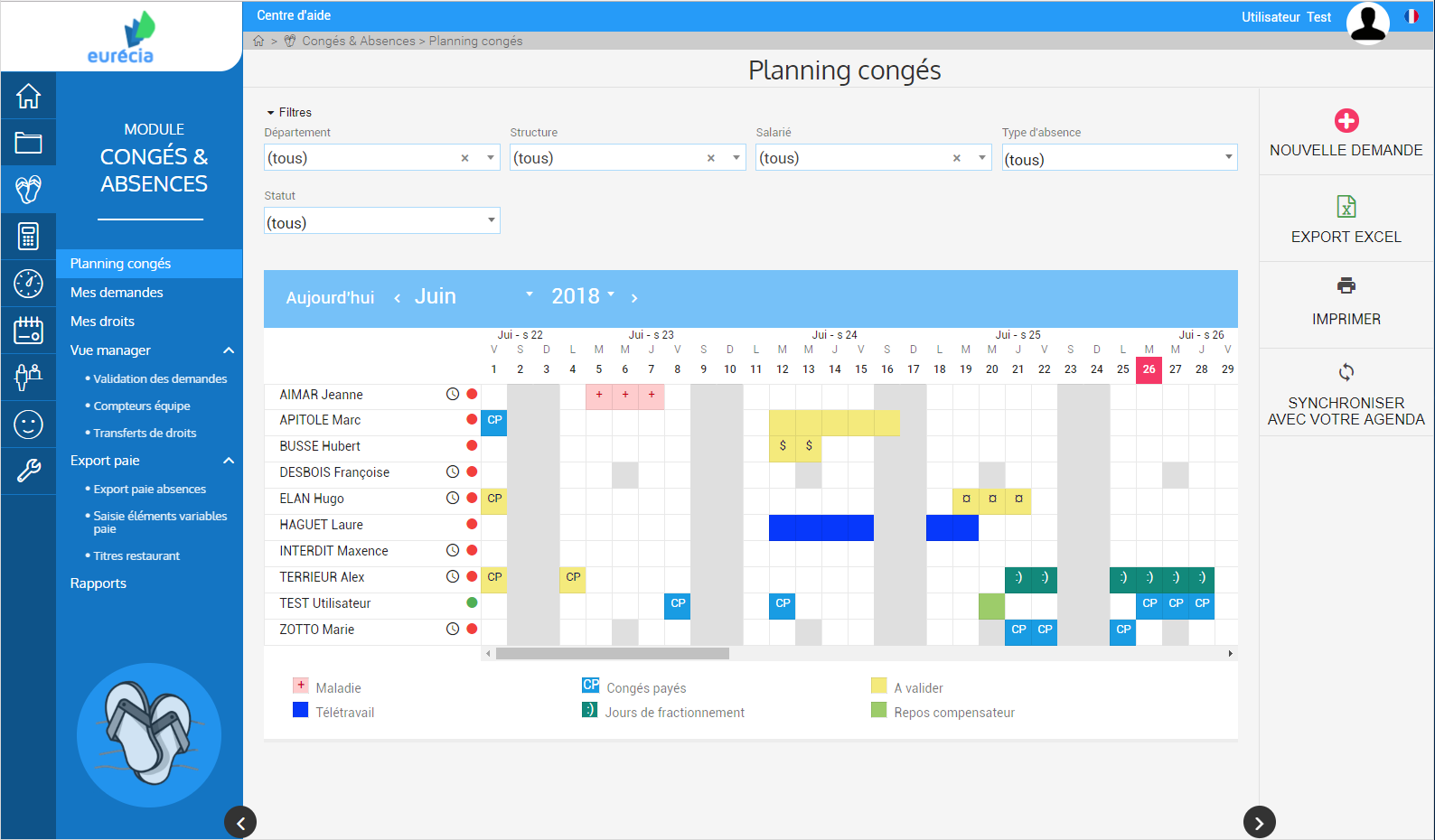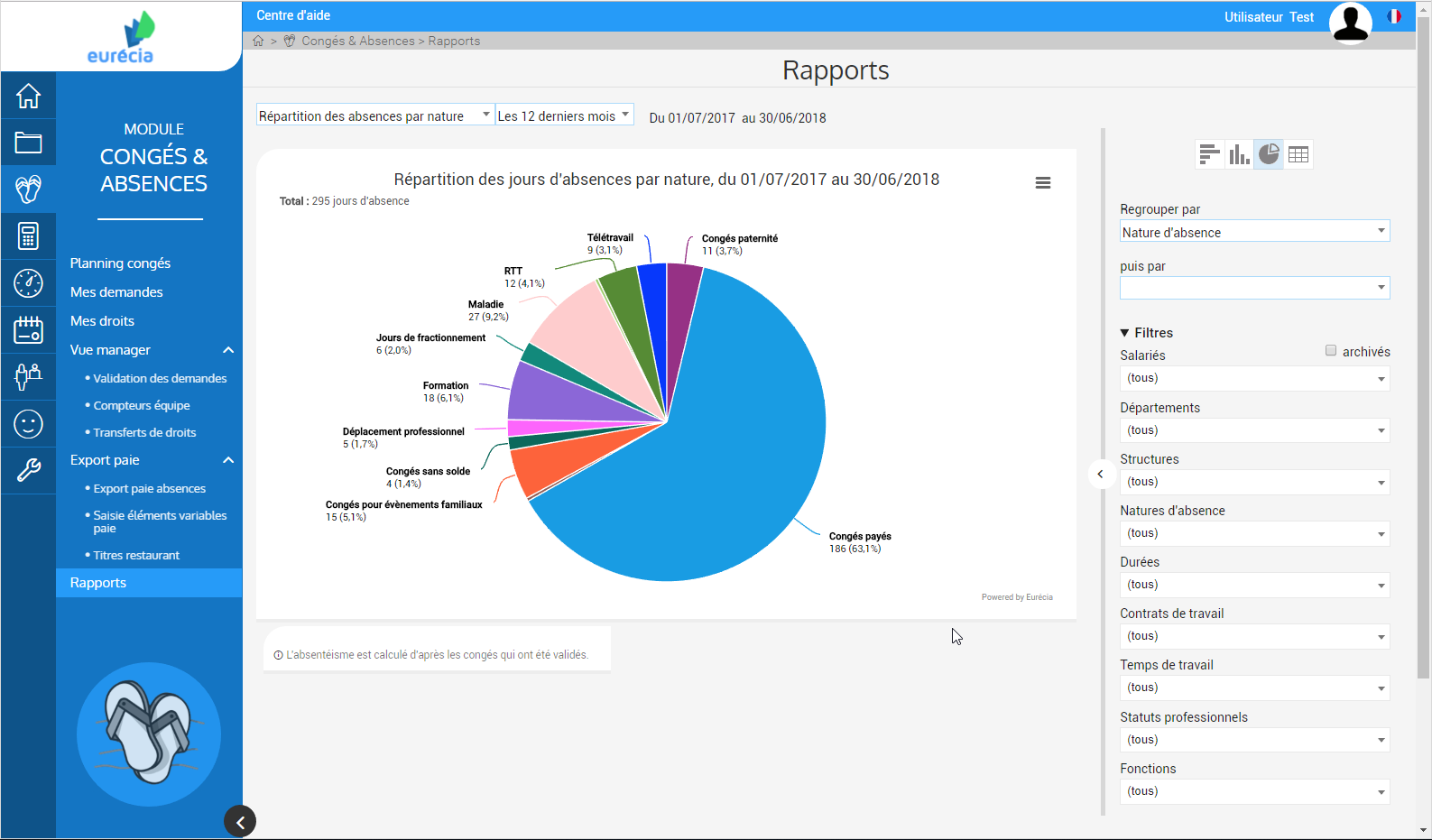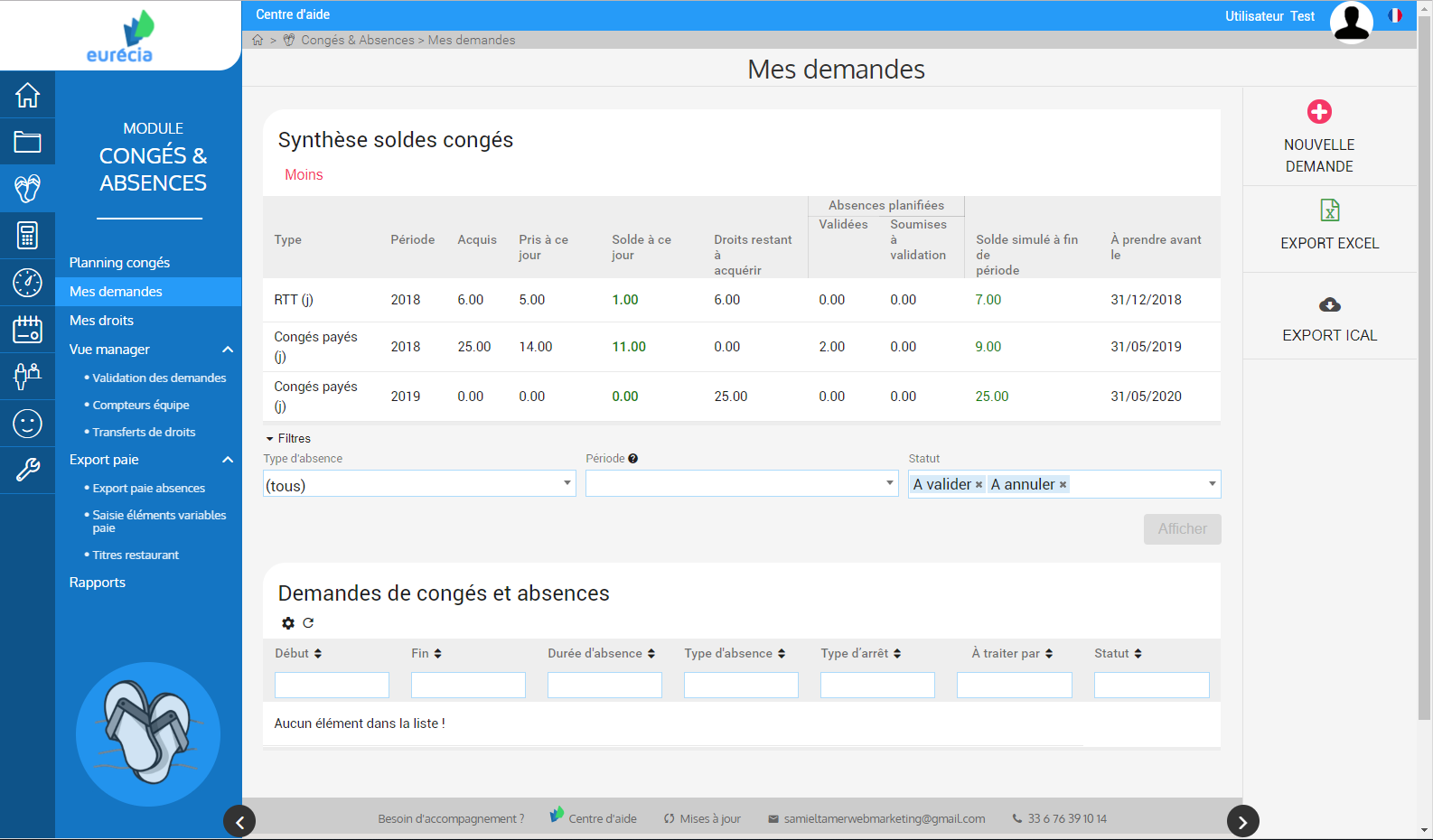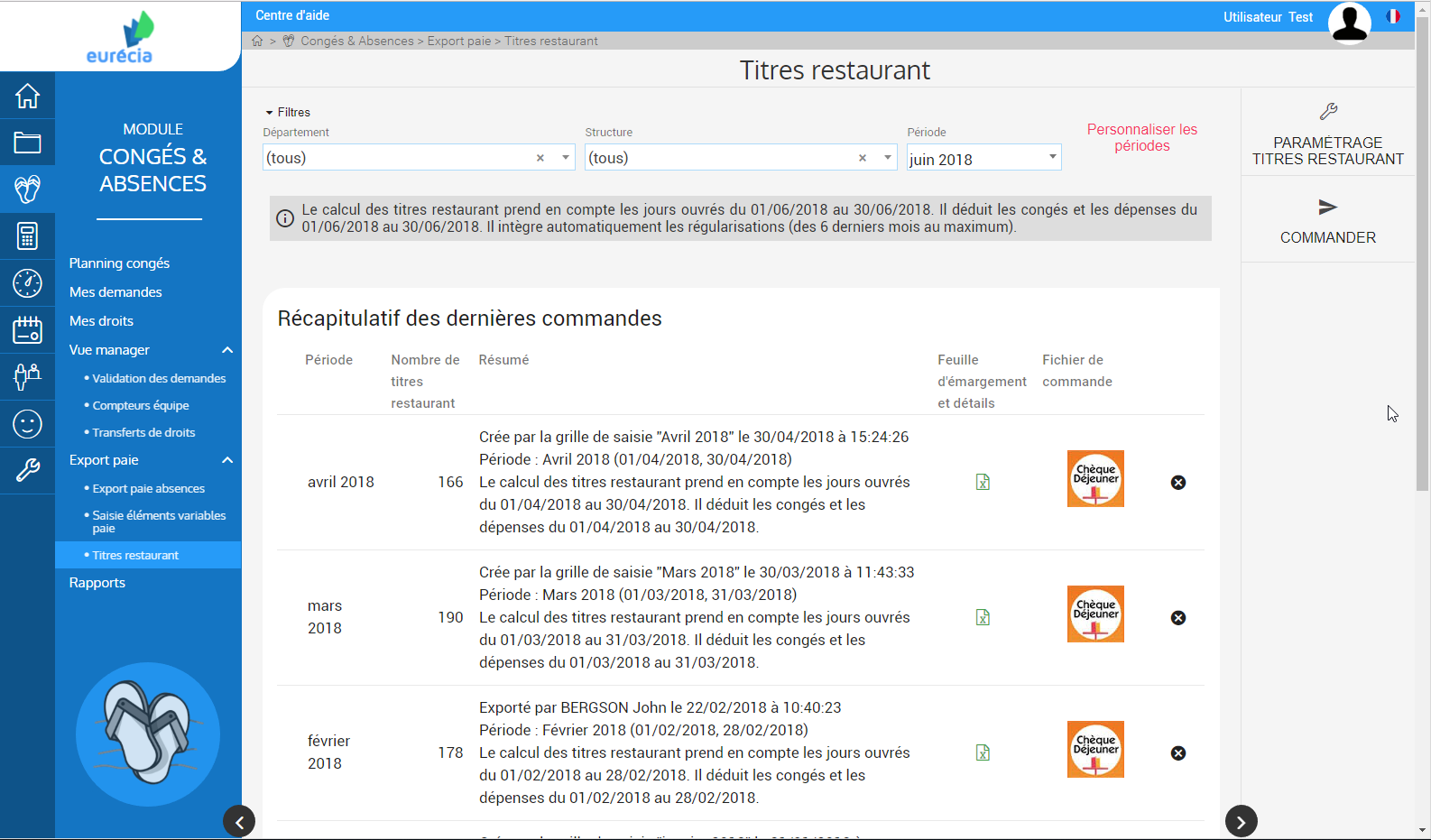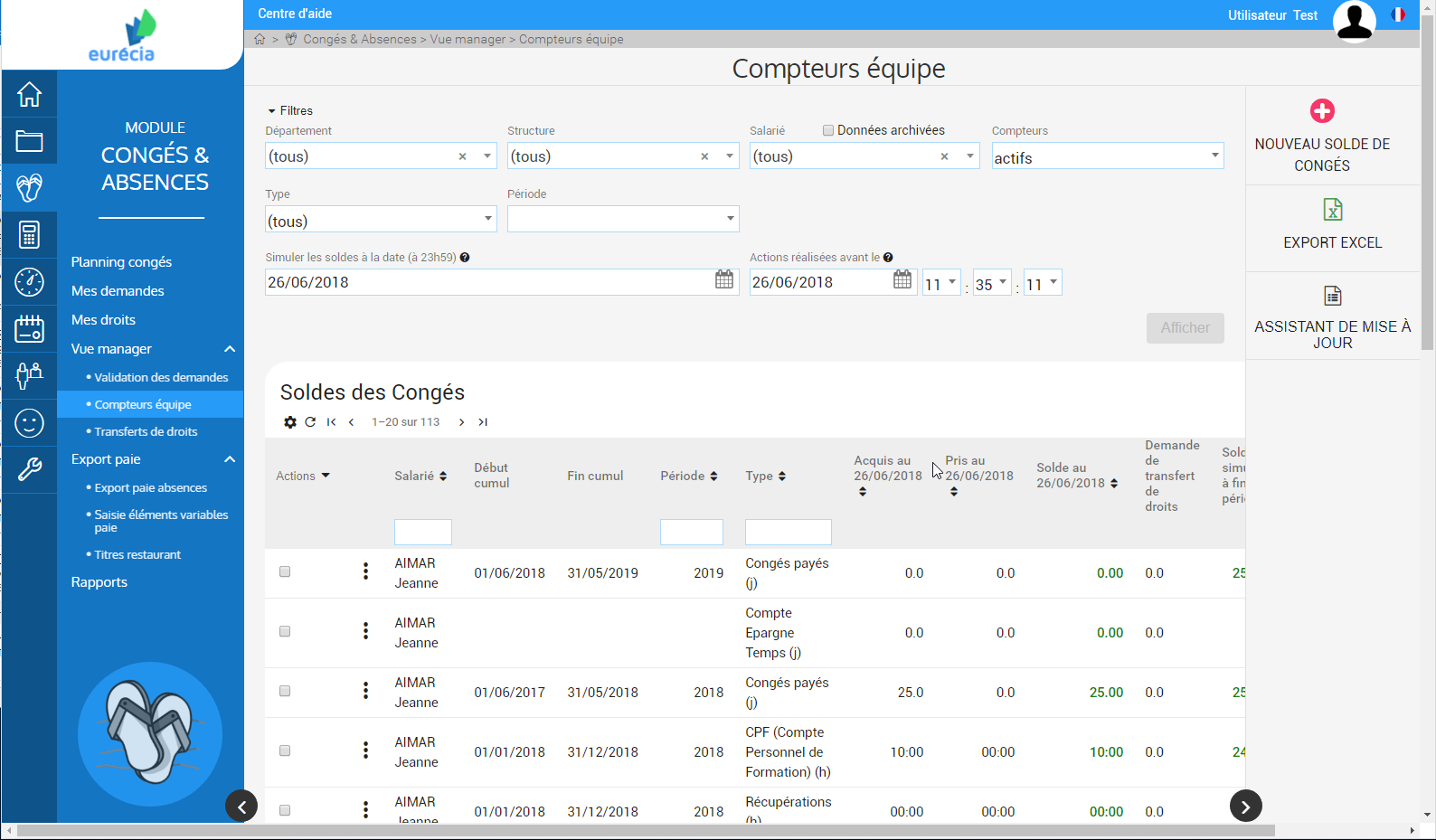 Eurécia Congés & Absences customers