Pilot the compliance of your organization, collaboratively and confidently
Captain DPO : Software for DPO / GDPR
Captain DPO is a platform which helps you effectively set your project in compliance with your organization by means of its collaboratives and agile applications guaranteeing the total accountability of the process. ​
Mobilize all stakeholders (Processing heads, subcontractors, collaborators, RSSI, etc.) in your project to win in time and in efficiency. ​
Each stakeholder participate in the global compliance set up for the organization.The subcontractors for example, can directly log in on the platform, to collect your instructions and transmit you their processing reports.
In perpetual evolution, Captain DPO offers to the DPO the last technological innovations and collaboratives allowing a maximal saving of time in the management of their compliance.
Dynamic dashboard
Auto-diagnostic GDPR
Applications' mapping
Register of processings
Crisis management
Notifications and alerts
Management of rectification requests
Stakeholders' directory
Management of the rights and the access
Monitoring indicators and KPI
Documentary base and versioning
Integration of DPIA CNIL software
Editor: Jamespot
Captain DPO demo and screenshots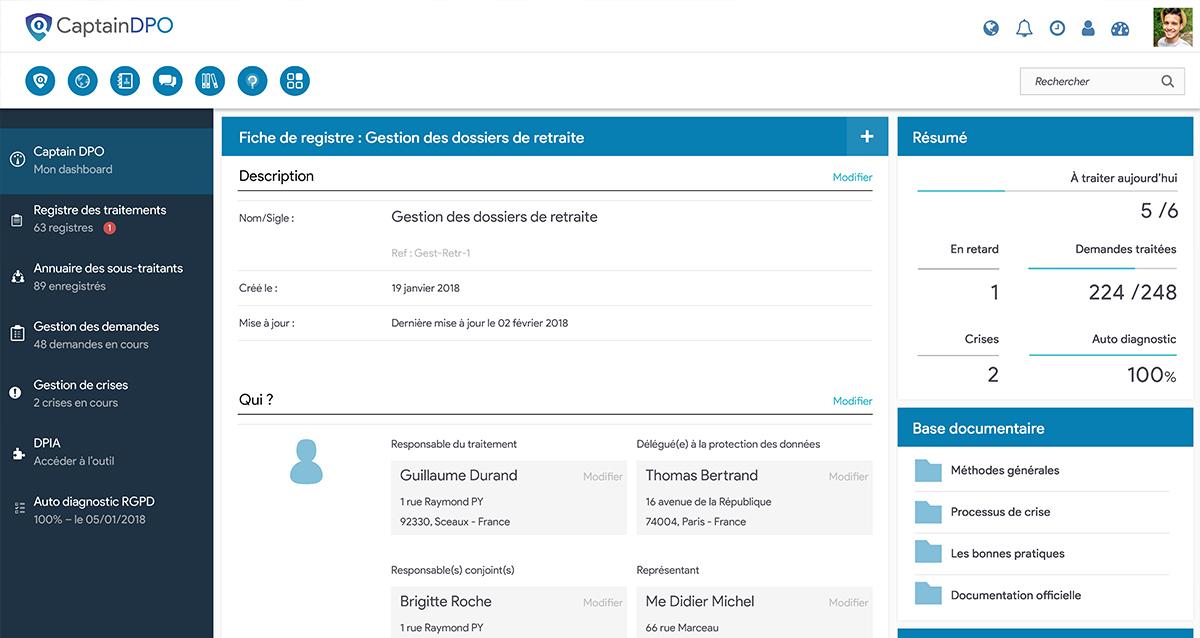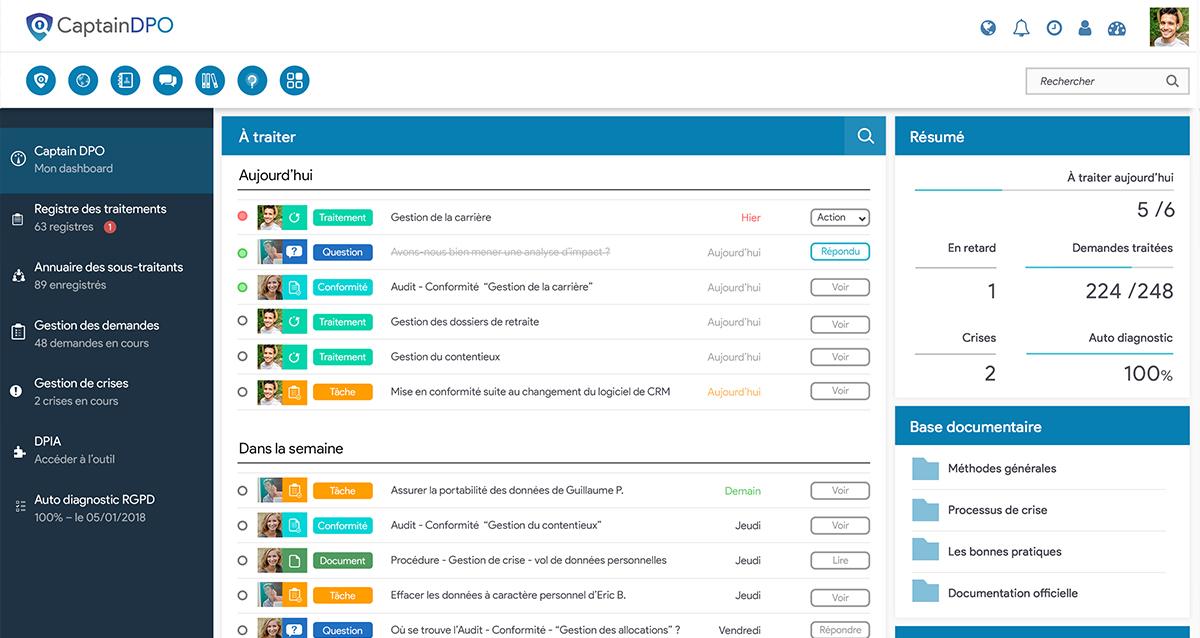 Captain DPO customers
No customer reference