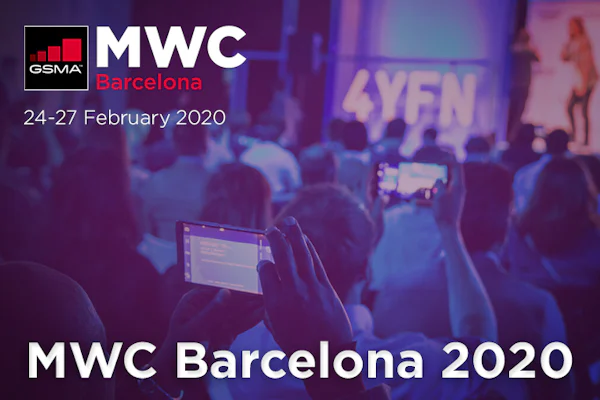 Mobile World Congress 2020: The World's largest telco event is back!
[Update February 17, 2020: For health reasons related to the coronavirus outbreak, the congress has been cancelled by the GSMA.]
The Mobile World Congress of Barcelona is back in town for a new edition! The world's largest conference for the mobile phone industry opens its doors at Fira de Barcelona from February 24th to 27th 2020.
From presentations of the latest trends to technological innovations, what are the promises of the Mobile World Congress 2020? What can we expect from this congress, a must-attend event for players in the electronics, tech, IT and telecom sectors?
Whether you intend to visit the Catalan capital as a visitor or exhibitor, discover what awaits you at this world-class exhibition center.
Mobile World Congress 2020, a hub of technological innovations
If you are from a tech or telco field, the MWC is the place to be, a major event not to be missed.
Organized at the Fira de Barcelona for several years now, the event is at the heart of current and future trends and is one of the main showcases for those who set them.
In fact, it's the time to raise the curtain on the sector's leading new products, from the most innovative smartphones to the most unusual connected objects.
[Retrospective] MWC 2019 Key Announcements
The smartphone parade
At last year's Mobile World Congress, which brought together more than 2,400 international exhibitors, the world's mobile phone giants brought their latest generation of devices to the forefront of the high-tech scene:
Microsoft unveiled its HoloLens 2, with its 52° holographic display and its innovative augmented reality headset;
Sony presented its Sony Xperia 10 and 10 Plus models, with their large 21/9 format screen;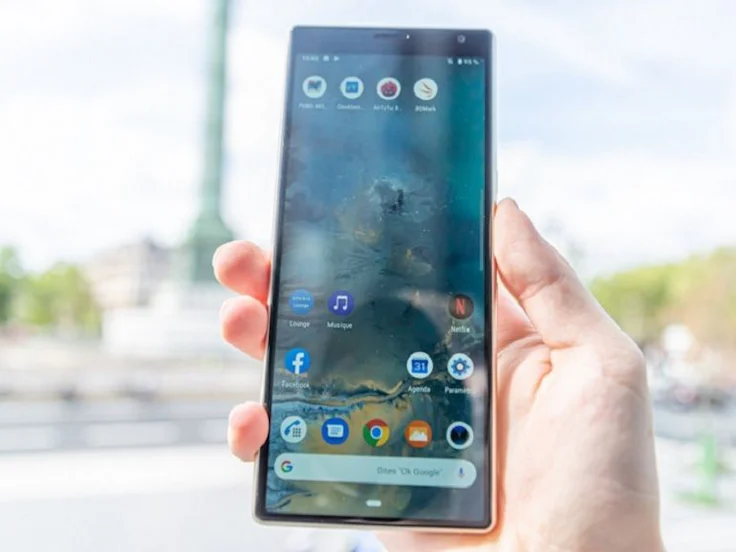 © Cnet
Nokia announced the arrival of three new entry-level devices: Nokia 1 Plus, Nokia 3.2 and Nokia 4.2, with a fingerprint scanner ;
Nokia also announced the arrival of its Nokia 9 PureView, with a camera equipped with five sensors;
Xiaomi unveiled a top-of-the-line product, the Mi 9, featuring a Full HD+ AMOLED display and a Snapdragon 855 processor;
Huawei showcased its Mate X with a foldable screen;
Wiko presented its View 3 and View 3 Pro, featuring a fingerprint sensor and facial recognition unlocking;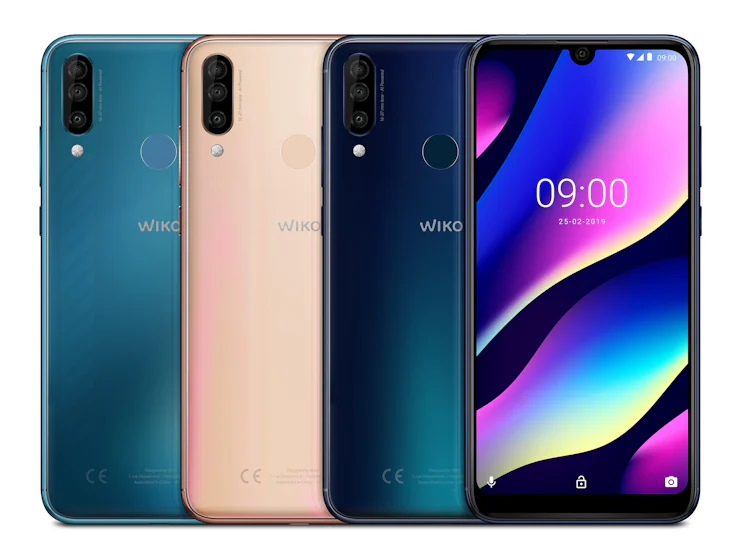 © Frandroid
Samsung has not been outdone with the arrival of its mid-range devices such as the Galaxy A30 and A50, as well as its flagship innovation, the Galaxy Fold, its foldable smartphone equipped with 6 photosensors;
LG announced its Q60, K50, and K40, as well as its latest high-end product, the G8 Think, with its 3D front camera that allows you to use some of the phone's features without even touching it (such as Air Motion).
Other innovations
Other innovations were also announced during the event such as new flash memory cards, including the SanDisk Extreme 1TB, ultrabooks, such as the MateBook 13, a high-end device that competes directly with Apple's Macbook Air, accessories for iPhone and Android devices, and even a smartwatch, the Nubia Alpha, which is none other than a smartphone with a curved screen that can be worn on the wrist.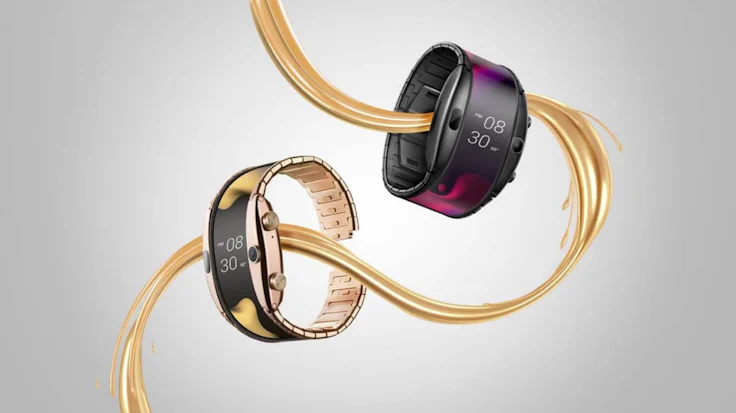 Perspectives: What you should expect at this year's event
Limitless Intelligent Connectivity
Limitless Intelligent Connectivity is the main theme of this year's event which outlines the vision carried by the GSMA. The GSMA is the organizer of the event, which brings together 250 manufacturers and 850 telecom operators from around the world.
Thanks to the long-awaited deployment of 5G, the field of possibilities is opening up and becoming infinite. Indeed, the mobile industry is moving towards more intelligence: more effective work, more efficient use of resources, and an enhanced customer experience.
By connecting objects and people, across all sectors and around the world, connectivity has no limits.
MWC Barcelona continues to lead as the world's 'must-attend' industry event where over 100,000 participants will explore and experience how the mobile industry will continue to transform our everyday lives.
John Hoffman, CEO of GSMA Ltd.
Unlocking the full potential of connectivity
Driven by 5G, Artificial Intelligence, Big Data, and IoT are synergizing and propelling many sectors into a new era of the digital-based industrial revolution.
Whether in the fields of health, leisure, industry, automotive or retail, or for all branches of production or services based on new technologies, opportunities are becoming a reality.
At the world's leading event for smartphones and mobile technologies in the broadest sense, you are embarking on an unprecedented experience, the preview of a future digitalized world.
Why should you attend this event?
For its cutting-edge innovations
Exhibitors from different backgrounds come to this event to promote their innovative products and services, mainly:
software publishers,
mobile application developers,
digital marketing agencies,
mobile service/technology providers for operators or integrators.
The latest devices are related to mobility and state-of-the-art technology, which you can experience hands-on demonstrations with.
Amongst others, 5G smartphones, mobile phones with foldable screens, connected cars, virtual reality systems, augmented reality, and the latest AI technology innovations are expected at this event.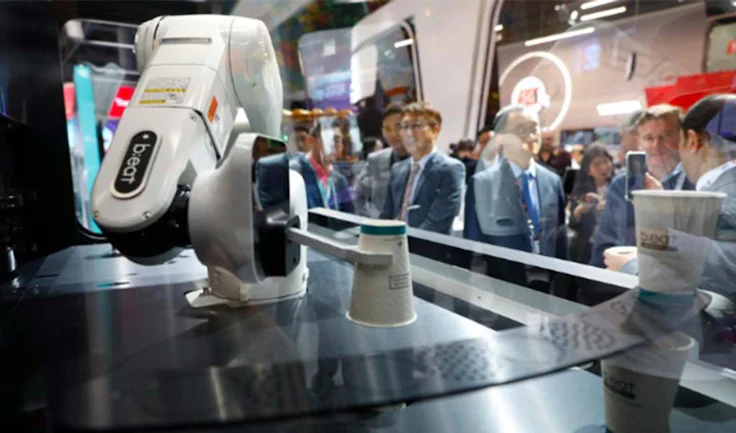 For its networking opportunities
increase your notoriety,
meet with qualified prospects,
identify and develop promising partnerships,
find service providers,
evaluate your competitors' activities on site.
For its inspiring conferences
The four-day event is also filled with groundbreaking conferences led by keynote speakers from major brands, event partners and influential personalities from the mobile industry and related sectors.
Newly confirmed keynote speakers include:
Tony Fernandes, Group CEO, Air Asia Group
Marc Fontaine, Digital Transformation Officer, Airbus
Maria Teixidor i Jufresa, Director, FC Barcelona Femení
Katica Roy, CEO and Founder, Pipeline
Rosa Whitaker, Director General, Mercy Ships
Eugene Kaspersky, CEO, Kaspersky
Jim Whitehurst, President and CEO, Red Hat
Pat Gelsinger, CEO, VMware
Kurt Azarbarzin, President and CEO, Verb Surgical Inc. and many others!
The complete conference program is available on the event website.
For its exciting topics
The conferences cover a variety of topics within the following major themes:
Artificial intelligence,
Connectivity and the 5G Era,
Customer Engagement,
The IoT sector and digital transformation,
The Media and Entertainment industry,
Environmental Protection,
Security and Privacy.
Some of these themes will be put in the spotlight during a major ceremony: the Global Mobile Awards or GLOMO Awards 2020, which awards the pioneering and most deserving companies in the digital industry.
Customer engagement is also one of the main challenges for tech companies and mobile operators. In the telco industry, it is clear that innovation and the regular offering of more attractive packages go hand in hand with extremely tough competition.
This is why the innovations and many of the topics announced revolve around the engagement of a connected customer, which is also one of the categories competing for an award at the GLOMO Awards.
Companies need to take care of their customer relationships as much as, if not more than, their service offering, as users are becoming increasingly connected.
To meet these new expectations, customer satisfaction can be improved by using dedicated tools, such as the RingCentral Digital Telco omnichannel engagement platform.
By centralizing all digital conversations related to your brand, you create an innovative digital customer experience. You significantly improve your quality of service, including faster response times, without requiring additional resources.
A multi-channel marketing software such as ActiveCampaign ensures that all customer data collected across multiple channels is stored to allow you to launch personalized and relevant marketing campaigns. This lets you fine-tune the segmentation of your targets to deliver marketing campaigns that are more relevant to their needs. With a customized and enhanced customer experience, you can improve customer engagement at the same time.
See you at the MWC 2020 in Barcelona
👉 Useful information to remember:
Date: February 24-27, 2020.
Venues: Fira Gran Via, Fira Montjuïc and the La Farga activity center in L'Hospitalet.
Different passes: Visitor, Exhibitor, Partner, Sponsor, etc. All of the details are on the "Register" page of the official website.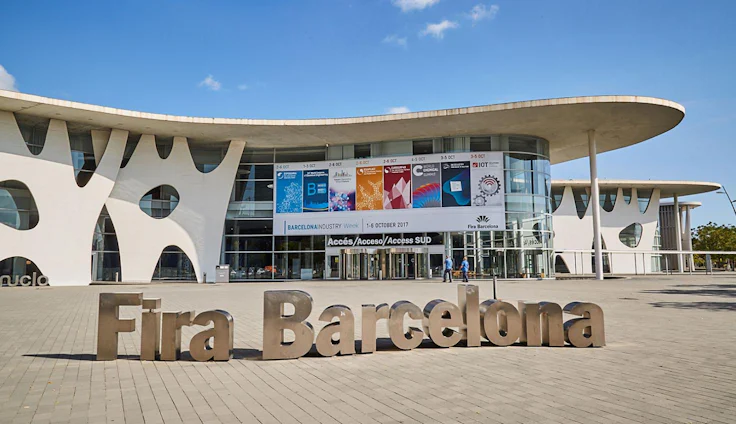 © Barcelona Bus Turistic
For any other information, including how to get a stand, participate as a sponsor or attend the other highlights of the event, please visit the official page of the MWC Barcelona website.
Can't make it to the event? To make sure you don't miss out on any news, follow @GSMAEvents with the hashtag #MWC20 on Twitter, or check out the LinkedIn or Facebook pages of the GSMA.
Best tools for you