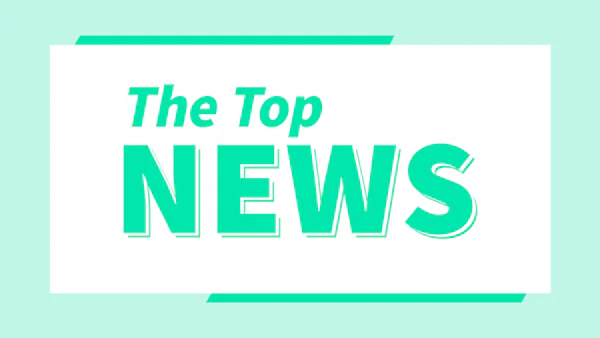 Just In! The top news of the web - Week 46
What is going on in the world of business this week? Read Appvizer news today for international news of Marketing, IT, Finance, and HR to catch up on the actuality and stay up to date. In this episode, you will find about the Data-As-A-Service, application of QR Codes in Marketing strategy, the new Windows 11, the new Christmas campaign of Coca-Cola, and much more interesting news.
#IT
🖥 ​​Software-As-A-Service, so what about Database-As-A-Service?
Data takes an important place in the modern business world. But many companies have trouble managing their database. At this moment, DBaaS appears like a solution thanks to its simplicity and rapidity. It sounds like magic right? Is it difficult to set up the system? Is there any risk? Let's find out in this article!
🌐 Windows 11: the start of a new era for Windows
Microsoft is launching in 2021 a new major version of its operating system, very logically named Windows 11. Far from being perfect, Microsoft's new operating system at least allows the publisher to go peacefully on a new generation. Should we rush to Windows 11? What is the difference between Windows 10 and Windows 11? This is what we will see.
🤖 The United States - A true competitor in new technology AI
Artificial Intelligence (AI) has experienced an unprecedented revival of interest thanks to important technological advances, particularly in the field of machine learning, which extend the capacities of computers and increase their performance in many areas. The United States leads the race in the development of artificial intelligence (AI), while China is advancing rapidly and the European Union lags behind. Discover the reasons behind this article.
🔎 Zendesk study: What customer experience maturity can bring to companies?
According to Zendesk, making the customer experience a priority generates positive impacts on your customer engagement, your brand reputation, and, above all, your revenue. Discover the reasons why the most successful brands invest in CX and its importance in this article!
#Marketing
📱 QR Codes in Marketing strategy, how it could be?
Nowadays, QR codes are omnipresent in our life: show tickets, transport tickets, Spotify music playlists to share, and now health passes… But how about using QR Codes in Marketing strategy? Is it a game-changer?
🎅 The Real Magic in Christmas of Coca-Cola
For this Christmas holiday, Coca-Cola has launched a new holiday campaign called "Real Magic" which includes a partnership with an online fan connection platform Cameo. The iconic Santa Claus of Coca-Cola will appear virtually everywhere on the Cameo platform for the first time. Find out more about this Marketing strategy by reading this article!
#HR
💰 Lidl is now the highest-paying supermarket in the UK
From March next year, Lidl will raise the pay for its employee up to £11.40. For that reason, Lidl will become UK's highest-paying supermarket. Job vacancies and other grants will also be influenced by this decision. Discover the reason and more details in this article!
Best tools for you