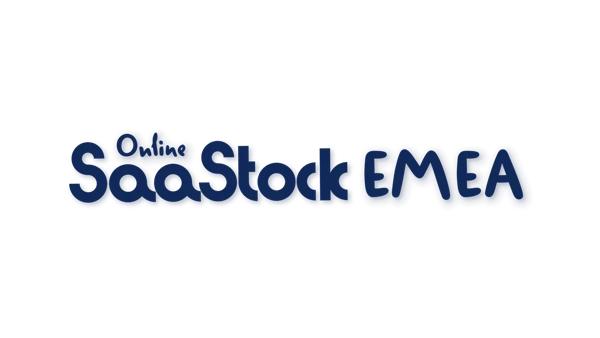 [Event] SaaStock EMEA 2021, your ticket for scalable growth!
SaaStock EMEA Online - October 12-14
Save the date! On October 12-14th 2021, the next major conference for B2B SaaS founders, executives, and investors for the EMEA market is returning for a virtual conference.
SaaStock is a must-attend event dedicated to SaaS companies. Keen on discovering the latest trends of the sector and learning from the most experienced SaaS professionals and prolific speakers in the industry? You should attend!
It is a unique opportunity for you to get actionable insights and best practices and have all your questions answered about how to build and scale your B2B SaaS company!
As one of the media partners of SaaStock EMEA 2021, Appvizer unveils everything you need to know about the event. Have a look and book your place!
SaaStock: a Major Event in the SaaS industry
Since its first edition in 2016, SaaStock has become one of the largest global events for SaaS players: whether you are a BtoB SaaS founder, a startup CEO, a Sales or marketing executive, a tech partner, or a VC, the event is not to be missed!
During 3 days, this growth-focused online conference dedicated to SaaS offers a wealth of resources and contacts to take your SaaS business to the next level:
actionable learnings and strategies from experts,
exchanges with other SaaS professionals,
networking opportunities.


Discover SaaStock's 2019 edition in Dublin:
What will you learn?
The Software as a Service Market in EMEA is forecast to see massive growth of up to 21% in 2021.
And yet, many SaaS companies are struggling to find the right strategies to achieve scalable growth.
Issues tackled
As a startup with scaling ambitions, you have to work around various risks. The issues you are facing may slow you down:
Is your product market fit?
Do you manage to hire the right talented team?
Is your go-to-market strategy right?
How can you lower your customer churn rate?
2021 Agenda
SaaStock's agenda is filled with online events, networking opportunities and content sessions to tackle the issues you are facing and help you overcome the challenges you are encountering.
Here are some of the themes covered during the event:
How can you build a marketing machine?
How can you grow revenue from $1 to $10M ARR?
How can you hire, build and scale an A-grade team?
What's the secret to increasing retention and reducing churn?
How can you align product and business development?
What are VCs looking for at the seed and series a stage?


The program is shaped to help you reach new heights. You will hear about successes as well as failures stories from the SaaS community and learn from their experiences so that you end up being equipped with the best methods and practical tools to lead your business to the next stage of growth. 🚀
🌟 Find out more about the edition of SaaStock EMEA 2020!
Who is expected there? Panel & Partners
You will meet the industry's most inspiring players: they have a bunch of concrete and actionable tips to share with you!
Amongst the most prestigious speakers for 2021:
Hanno Renner - CEO & Co-Founder, Personio
Max Klimmek - Manager, Account Executives, Intercom
Mikael Johnsson - General Partner, Oxx
Cal Henderson - CTO & Co-Founder, Slack
Nick Mehta - CEO & Founder, Gainsight
Luciana Lixandru - Partner, Sequoia Capital
Alex Theuma - CEO & Founder, SaaStock
Krish Subramanian - CEO & Co-Founder, Chargebee
Bernadette Nixon - CEO, Algolia, and many more!


Find here the complete list of speakers scheduled.
SaaStock counts among his sponsors this year:
AWS
Intercom
Zoominfo
Celigo
Chargify
Chargebee
PLEO
OXX
Accel
Lake Star
Draper Espirit
Contentful
HUBUC
Cognism
Capchase
Why do you need to attend SaaStock EMEA 2021?
More than 3,000 SaaS founders and their teams are expected to be reunited at this unique place, to share with you their growth-focused vision and the best tools to scale!
As a SaaS founder, manager, or investor, this 3-day event certainly has something to offer you:
you will learn from actionable content, through conferences, success stories, and growth strategies, on themes such as tech and product, scaling, and people operations,
you will enrich your pipeline, be it for business leads or new talents for your teams,
you will connect with other SaaS players around the world, meet VCs and you may build your next partnerships!
Register now!
When? From Oct 12, 1:30 PM to Oct. 14, 5:00 PM GMT+1
Where? Online!
How much will it cost? Free
Register before September 16th to make the most of the full SaaStock experience: you will get access to the 3-day live event (3 hours each) and the networking opportunities.
Best tools for you