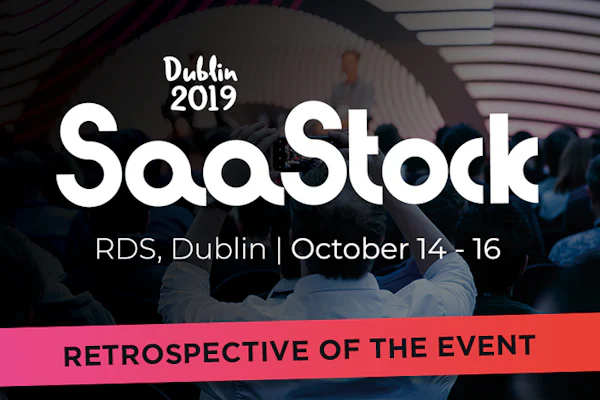 SaaStock 2019 Dublin: learn from SaaS experts to make your business skyrocket
The SaaS world was revolving around Dublin on October 14, 15 and 16. The 2019 edition of SaaStock gathered no less than 4,000 people from the tech industry: software vendors, investors, and partners.
But this event was not just an excuse to exchange business cards: conferences and panels totaled more than 40 hours of content, from advice to entrepreneur feedback. And we have compiled it all in this article. Missed the event? Read this!
Context: European SaaS market overview
Europe has secured its place on the global SaaS stage. Investments in SaaS companies have been soaring over the last couple of years:
16 unicorns have emerged.
The total SaaS VC funding has increased from 2 billion dollars in 2015 to 5 billion dollars in 2019 (year to date).
The stakes and problems are different from the US ones: you must adapt to them. However, SaaS continues to eat the software industry: Salesforce, Adobe, Microsoft… all the big software vendors have now turned to SaaS to adapt to the market.
SaaS is becoming the new system of record. Customer relation, accounting, communications, emailing, etc.: all professionals are turning to cloud-based software to work more efficiently. This is what appvizer was created for.
To depict the European Market in a few words, Philippe Botteri, Partner at Accel, used "Bigger, Stronger, Faster". This is what the European SaaS market is today. Will it overpass the US market in the near future?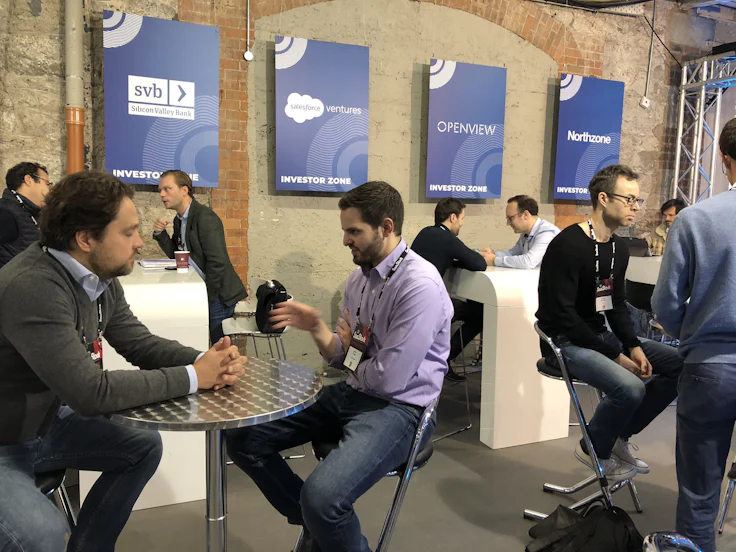 What you need to know about growth
It's easier than ever to build a SaaS product. But expectations are higher, and so is competition. Just because you have all the inputs right, it does not mean you will have growth. Here are some clues.
Find a balance between growth and profitability
The world is not a binary system: it is not "a lot of money and you are free to do whatever you want" versus "nothing and improvising". There is a lot in between; not having a lot of money when growing does not mean you will not succeed.
We need to move from a culture of super growth to profitability, which will help companies grow afterward. Switch your mindset: do not just burn cash because it is cool to have free drinks after work! Make sure your company is profitable first, secure your finances, and you will then be able to grow even faster.
➡️ Calculate what you spend: know that the cash you burn has a certain ROI, and it will be profitable at some point.
The risk when having a lot of money all of a sudden, is that you can potentially do whatever you want. You are not obliged to make strategic decisions to move forward, so you might follow too many directions at once.
Product market fit = growth?
Spoiler alert: the product itself does not mean you will grow and increase revenue. You may have a great product, if your customers are not happy to use it because it solves some of their problems, you will not grow as much as you expect to. Focus on your customers to grow!
You need an actionable segmentation. Marketing and sales are built to go after the markets where your faithful customers are. Ask yourself:
Who are my customers?
Do they love me?
Why?
Product-led or sales-led?
It defines your first growth path; it's up to you to decide whether it is led by product or sales.
If you want to go sales-led: go after the segment that your product is fit for, and your customers will pull you. Secure your home market first, and then focus on the segment you aim, when going global.
If you want to adopt a product-led growth: make sure your product fits the needs of end-users. Aim for a global base of users, offer freemium sign-ups, and then try and go upmarket by declining premium offers.
Today, these end-users are finding great software very easily, but how can they be sure one tool is the right for them? They often ask Google or a good friend for advice. Always keep that in mind!
Scaling: how, when, where?
The stakes of scaling
First issue when scaling up: how to maintain the same level of engagement in your SaaS company? Your model when launching your company might be the right one as you grow. But you will have to build up your company to have all departments work properly together. Otherwise, people might just work in silos and you will lose a lot of collective intelligence.
Then, one of the keys to success when scaling up with to find the right balance in the r-evolution of your customer journey, processes and within your teams. Do not wait for your annual review to monitor your metrics, in all departments. Watch them regularly, and adapt your processes, test your features, etc.
The larger your company gets, the more processes you'll need. You can rely on good people when you are small; it is not enough anymore when scaling.
Don't forget all the extra spendings needed when scaling: make sure you have your finances right to be able to scale and not leave people behind.
Going global: dos and don'ts
Most of the time, going global means localizing your product and opening offices abroad. It is also much more than that. Every market is special: there are cultural specificities to take into account, so acquisition and commercial channels must suit the country.
👉 Why would you go global?
Pretty obviously, to increase your revenue. Know how much each market is worth and be prepared.
👉 When should you expand?
Make sure your product has the right features (product-market fit), and that your go-to-market strategy is relevant for the markets you aim.
Remember that it needs an entire company transformation, and this requires time.
👉 Where should you go?
Define your criteria:
presence of talents to build teams,
costs,
ease of operations,
legal obligations, etc.
Prepare a shortlist, go and visit the places on the ground, to make the best decision.
How to maintain company culture?
Make sure your leadership team evolves as you scale up. They must lead change, not block it because they keep thinking like when you were a team of 15. Your company culture is what brings people together: your managers must pave the way for new employees.
Never forget about communication: whether you talk to your team at home or offshore, keep the information flowing in between all teams. Train all new employees, no matter where they are based, in your headquarters. They will be able to grasp your product, processes but also company culture much faster.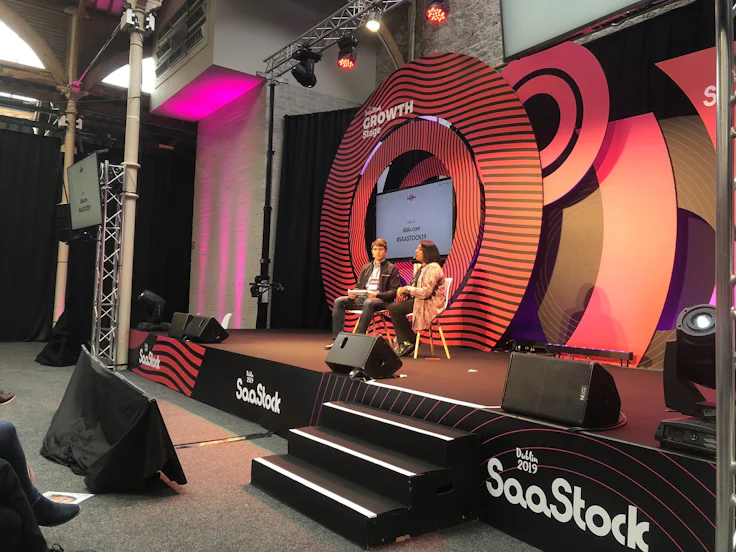 Processes are what make your company run smoothly and be efficient. They help to manage all aspects of your company:
how you build your product,
how people of all departments work together,
how you recruit talents,
how you gain new clients, etc.
When you first set up your company, try and build it with a very small team at first, on purpose. Make sure processes are clear and applied by everyone until you are product-market fit; scaling then becomes simpler.
A quick way to iterate your product quickly is to find your market segment, and focus on your customers' needs. This kind of process will be more efficient than customer-driven developments which sometimes demand too many developments. Do not be afraid to say no!
Another process which SaaS company founders usually find tricky: recruitment. The advice here is to hire an HR manager as early as possible, before scaling. Find someone who understands your people, your market, your company culture, and your processes, in order to find the best people for your company. Think about it early enough!
Another thing worth keeping in mind: take country culture into account in multicultural teams. Americans, Germans, Japanese, all work in different ways. Your processes must be flexible enough to include all cultures.
Pricing policy: you probably have it all wrong
Do you have data on how your customers would react if you doubled your pricing? Think deeply about it. You have a 99% chance of increasing ARR when changing pricing!
People usually underprice, thinking they will be seen as better competitors. But you actually reduce revenue, and you might be seen as less relevant.
Ask your customers: what are the problems you no longer have with my solution? How much time/money is saved?
✅ You will realize money is not the #1 priority!
Charge the right price: this is the least effort lever in your company. Price is infrequently discussed and changed. Yet, your price should change! Do not undervalue your own time, nor your product.
Conduct pricing research and collect data via customer pricing interviews.
Designate someone to own pricing in your company.
Test a higher price!
Should you go after AI too?
Users now know what artificial intelligence (AI) is, which was not the case a few years ago. AI is driving innovation and transformation in all industries: transportation, health, retail, smart cities, etc.
Since 2018, enterprises that have implemented AI have tripled their growth!
But how to use it inside companies today? How to create value with your product? AI itself does not create value if you do not make something out of it.
You must break through myths with reality, and help people understand what AI is and how helpful it can be. You sell with facts, not magic! Facts will help you build trust in your customers: show them precisely what artificial intelligence can do for them.
Ask for feedback - and make something out of it!
How does a company decide when it is time to take feedback? You have to take feedback, no matter when (seed or big company) or what your business model is.
Human beings want to be heard: they are happy to give feedback, whether positive or negative. 81% of people who have had a bad experience are likely to share their experience!
Nowadays, expectations are higher: people are willing to share their expectations via feedback.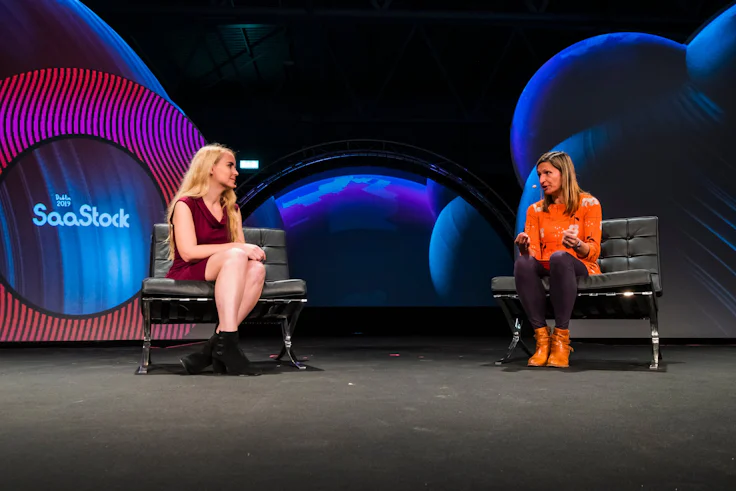 © SaaStock
"Everybody thinks is a marketer" said Leela Srinivasan, CMO at SurveyMonkey. But you need to take data to the table to prove your point, and asking for feedback is the right way to do it.
You can use feedback:
to get the right customers to the right product,
for HR purposes.
Don't underestimate the effort to build and scale your IT team
As you grow, more developers join the company: you might have to buy expensive tools, scale to other countries which means product localization, etc. These issues imply not only money but also time and consideration not to secure your IT team.
When an error occurs, it is best to need to come to a solution, not to point out someone's error. Mistakes happen: be tolerant - this is humans we are talking about! But of course, it is better if you can know about technical issues before anyone else does (customers, partners).
Remember that a healthy team will build a healthy product. To do that, time is key! That means a need for automation, and that quality is everyone's business. Plan everything in advance as much as possible to have flexibility when resolving problems. Plus, try and go for continuous improvement: fixing everything at once is just too costly.
Last but not least, the whole team must have a shared understanding of priority levels. Take inventory of everything going on, prioritize, and make everyone know who is responsible for what, and who focuses on what.
It will also help you retain your developers!
Create and nurture your company culture
Recruit the best talents
All companies want the best talents for their teams. But to attract them, candidate experience is massively important. What is it? Candidate experience is more than just a well-conducted interview: social media, emails, every communication and interaction with candidates must convey your values and company culture.
How can you achieve this?
candidate segmentation: sort candidates according to criteria (geography, skills, type of contract sought, former employers, etc.) to make sure you will end up interviewing the right person;
anticipate questions: make the candidates feel you want them to succeed, make them comfortable. For instance, share a post where the manager speaks on your social media, add this message to the emails sent to candidates… in a nutshell: create a conversation!
pay attention to the perks and benefits offered by your company.
Let us detail a bit this part. Perks are benefits are not - and should not be - limited to free coffee. These little somethings are what will help you attract not only candidates but also passersby. It is about all these things which will make your candidates/employees feel considered as humans: health insurance, work/life balance, etc.
ℹ Know the profiles you target: baby boomers and millennials will not pay attention to the same things. For instance, baby boomers will pay attention to their work premises, while millennials will seek training and a personal development-friendly environment.
Don't neglect onboarding
Another important step in the recruiting process!
Email your soon-to-be employees to remind them of practical details (dates, times, locations) and tell them the whole team is waiting for them.
Make your newly-arrived employees feel at home from day 1: their work stations are ready, a steaming hot coffee awaits them.
Hand out paper or digital documentation: these guides will help people better grasp how you work, the tools you used, how the company is structured, the processes, etc.
💡 This will help create and enhance team culture.
Retain your talents
Recruiting the best talents is one thing; retaining them is another.
As seen above, offer inclusive perks & benefits which show you care about your people's wellbeing. Not just at the office, but also outside of the building. It has been proven it creates 2,5 times more cash flow per employee! It is clearly a win-win situation.
❓ Use employee/candidate surveys to make sure what you offer matches what is expected.
Build a strong recruiter brand. Show people you consider them: it means taking into account all minorities, and mental health issues for example. Why not set up a monthly event to gather people and enhance discussion in an informal environment?
Encourage failure! Leave people an ability to fail; identify what works et what did not so that everyone learns something. Go for a "if you fall, we'll stand up together" spirit!
Communicate with everyone on the team: tell what is OK, and what is not.
Run monthly check-ins for all people on probation;
Adopt a clear communication for the rest of the team when things do not work out;
Plan one-to-one conversations once a month;
Praise openness, feedback, surveys: let people talk and listen to them to improve things!
Remote teams: yes or no?
Are you considering recruiting remote teams? Working remotely is the most demanded perk for millennials. It also means slower collaboration. Should you go for it?
50% of US teams estimated to be remote by 2027.
Source: Forbes, July 2018
Tips to hire remote workers:
use recruiting tools to source a large number of applicants - some are specialized in remote jobs;
promote your values and company culture to gain inbound applications;
show diversity to attract all profiles;
pay attention to timezones.
When asked, the panel experts said collaboration tools were a prerequisite to remote working. Their personal favorites are:
Zoom,
Notion,
the Google Suite.
The information must be accessible: people must not have to search for it!
Diversity and inclusion
It is important to have a more inclusive workforce. In the tech industry especially, diversity has not always been obvious.
Diversity means hiring:
women,
members of the LGBTIQ+ community,
people with disabilities,
people of all genders, religions, races, and sizes.
How to secure diversity?
make sure you have diversity in the recruiting pipeline;
hire diverse people not just in operational teams, but also in leadership teams.
Last tips to make it in the ruthless world of SaaS companies
We have gathered a few striking tips from the panels we have attended. Pick the ones you might need!
Reward performance.
Time is a poor indicator of success.
Hire potential over experience: values matching your company culture are more important than a great CV.
Trust your people.
Focus on leading indicators: revenue, leads, visitors… Growth can be a goal but it does not tell you what to actually do.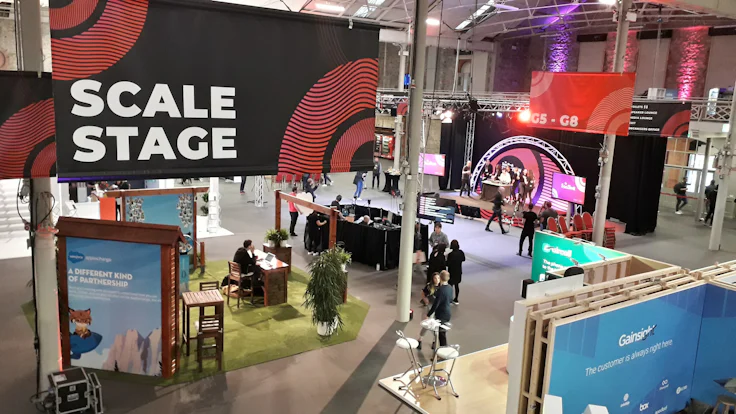 Best tools for you