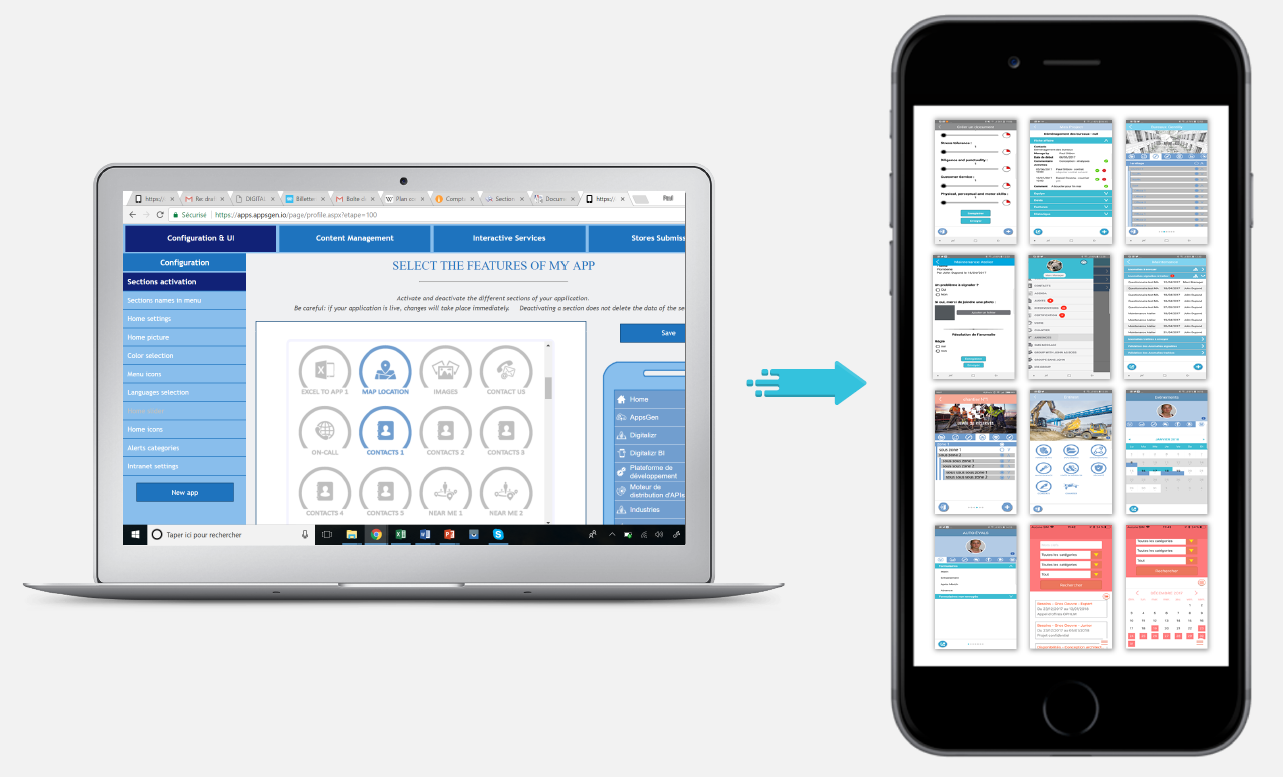 U-ERP APPS
Presentation of U-ERP APPS
Digitalizr is the business mobile apps production technology for workforce and operational excellence
Digitalizr ZERO CODE APPS FACTORY
300 zero code modules turn each employee into a Digital Champion.
Digitalizr disrupts digital delivery through instant production, internal synergies building, propagation of best practices, big data consolidation and integration engines for data flows back to to the legacy systems.
Digitalizr has a capacity of 100 apps per day production and can be operated in 23 languages.
It is leveraged by several of the worlds leading industrial corporations to deliver operational excellence globally.
Prices and features of U-ERP APPS
Customer reviews about U-ERP APPS (0)
No reviews, be the first to submit yours.