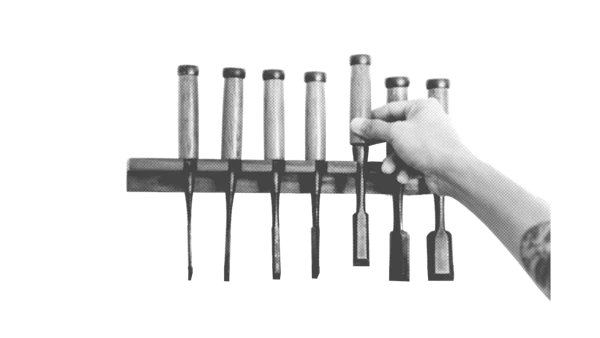 11 Best Retail CRM Software Solutions for 2023
Are you looking to take your retail business to the next level? You have surely heard that implementing an effective retail CRM software is key to improving customer service, increasing loyalty, and driving sales. But what exactly is a retail CRM software and how can it help grow your business?
In this article, our goal is to give insights into why every retailer should consider using high-quality retail CRM software and highlight 11 of the top solutions available on the market today.
What is Retail CRM Software?
Retail CRM software is your business's secret weapon. If you're looking to level up your retail business, using retail CRM software is the way to go. More specifically, it helps retailers:
track, store, and manage customer data and communications
optimize and manage retail sales pipelines
create personalized and automated marketing campaigns
gain valuable insights into customer behavior
easily manage financial transactions
So how can retail CRM software help you grow your retail business? Let's take a look.
What are the Benefits of Retail CRM Software?
Retail CRM Software can help your business grow in many ways:
Optimize product offers: It can help you track customer behavior and preferences, so you can optimize your offerings accordingly.
Boost conversions: Retail CRM tools can also help you improve and personalize customer touchpoints to boost your inbound conversions.
Drive customer retention: You can also use retail CRM software to design loyalty programs and rewards.
Strengthen your brand: A retail CRM solution can also help you deliver a consistent brand experience across all your retail channels to drive trust.
The Best Retail CRM Tools for 2023 at a Glance
1- HubSpot CRM
If you are looking for a trustworthy CRM software for your retail business, HubSpot is a great place to start. With features like reporting dashboards, deal tracking, pipeline management, and meeting scheduling, HubSpot provides an easy entry into the world of CRM solutions.
Features
Easy-to-use features such as live chat, meeting scheduling, and email tracking.
Forever-free plans for sales, marketing, and customer service.
Robust and easy-to-use platform that powers core functions from marketing to operations.
Integration with ecommerce leader Shopify to use online store data to inform marketing decisions.
Fully featured sales CRM with quote, and CPQ functionality, reporting, and analytics.
Pricing
Free CRM tools for up to 1 Million contacts.
CRM Suite for individuals and small businesses: from 29.97$ per user and month with extended functions for marketing and sales.
Extended CRM Suite for larger businesses: from 1780$ up to 5000$ a month for the most extended package.

The all-in-one powerful software for sales
Learn more about HubSpot CRM
2- Salesforce CRM
Salesforce is another powerful customer relationship management solution for retailers. It provides personalized experiences along the customer journey, unifying marketing, sales, service, commerce, and IT-integrations on one platform. With Salesforce CRM, retailers can gain valuable insights into their customers' behavior and preferences to create better customer experiences and drive more sales.
Features
Clean data, intelligent profiling, and segmentation to create unified views of customer data.
Digital tools to bridge physical and digital customer touch points.
Agile workflows to improve operational efficiency and grow the customer base.
Personalized communication with shoppers through customized one-to-one emails, messages, and social media content.
Management of customer and client interactions.
Pricing
Starter offer including lead and opportunity management: 25$ per month for up to 10 users.
Extended packages including additional functions like workflow automation and other useful features for retail CRM: from 75$ up to 300$ / month with unlimited users.
3- NetSuite CRM
NetSuite CRM is a reliable tool for retailers looking for a way to support their business growth. It offers an end-to-end unified system that provides real-time insights into customers, inventory, sales, financials, and more. This helps retailers make data-driven decisions and gain greater visibility into their operations, enabling them to scale up quickly and efficiently.
Features
Single platform across all channels, including inventory and order management, ecommerce, CRM, marketing, POS, business intelligence, and financials.
Cloud-based Enterprise Resource Planning (ERP) platform.
End-to-end tools to link every step of a retail business from marketing and sales to retail operations.
Omnichannel view of customers to provide customized services and drive loyalty.
Companywide inventory visibility with the ability to fulfill orders from stock located anywhere (other stores, warehouses, suppliers).
Pricing
Custom pricing for each and every need of a company.
4- Freshsales
With Freshsales, you can engage with customers quickly and effortlessly, automate the most tedious tasks in record time, and gain invaluable insight into your sales process by tracking customer interactions. It's an easy-to-use platform that helps retail businesses scale faster and puts powerful CRM automation at your fingertips.
Features
Automates sales processes and tracks sales data
Central hub for sales, service, and marketing teams to unify customer data, and know the customer better.
Improves customer engagement by personalizing their experience.
Marketing automation and AI capabilities.
Allows retailers to simplify sales by automating manual tasks and forecasting revenue accurately.
Enables sales reps to personalize their interactions, provide better solutions, and close deals faster.
Pricing
Base plan: starting at $15/user/month for up to 3 users.
Advanced plans: from $39/user/month up to $83 per user and month billed annually.

Free CRM Software for Sales Process Automation
Learn more about Freshsales
5- Zendesk Sell
Zendesk Sell is a solid CRM solution for retailers, providing a comprehensive suite of features that help streamline processes, increase productivity, and improve sales workflows. With added customization, unlimited pipelines, and sequences, Zendesk Sell is a great retail CRM software for businesses ready to reach the next level.
Features
Streamlined sales process, eliminating friction and helping you close more deals faster.
Comprehensive customer profiles that give you a better understanding of your customers' preferences.
Workflows to automate repetitive tasks
Seamless integration with other apps in your retail business to get a complete view of your operations.
Mobile app to access customer data on the go.
Pricing
Team package: from 19$ per user and month.
Growth package with additional tools and analytics: from 49$ per user and month.
Packages with extended features: from 99$ up to 150$ per user and month.

Sales CRM to Boost Productivity
Learn more about Zendesk Sell
6- Pipeliner
Pipeliner offers a unique combination of features that enable high-value relationships with customers, empower sales teams, and provide dynamic insights and reportings. With its user-friendly interface, Pipeliner is a reliable and easy to use retail CRM software.
Features
Visual Interface allows users to easily view all contacts, accounts, opportunities, and activities in one place. This makes it easier for retailers to manage their customer relationships and track progress.
No-code workflow automation that streamlines processes and helps retailers quickly respond to customer needs.
Dynamic insights & reporting to quickly identify trends in customer behavior and adjust strategies accordingly.
Pricing
Starter package: from 65$ per user/month for basic sales tracking and management.
Business package: from 85$ per user/month for full CRM toolkit and customization features.
Advanced plan: from 115$ up to 150$ per user/month with extended functions.

Sales Force Automation Software
Learn more about Pipeliner CRM
7- Zoho CRM
Zoho CRM provides an easy-to-use hub for organizing customer data, tracking leads, automating communication, and more. With Zoho CRM, retailers can convert more leads into customers, build better relationships with them and increase their bottom line figures.
Features
Automated sales processes, so your team can focus on more important activities.
Customizable dashboards to easily track customer interactions and keep an eye on sales performance.
Lead conversion tracking from initial contact to close to better measure the success of your marketing campaigns.
Robust reporting tools providing detailed insights into your customers' behavior.
Mobile app to access customer information anytime, anywhere.
Easy integration with other business apps
Pricing
Free CRM version for small businesses.
Standard plan with more in-depth features: starting at 23$ per user and month.
Advanced plan: starting at 40$ per user/month up to individual pricing for large enterprises with adapted features.

The Smart and Efficient Solution for your Sales Team
Learn more about Zoho CRM
8- Square POS
Square POS is a powerful point-of-sale system designed to help retailers sell in-store and online seamlessly. It features a variety of built-in tools for advanced inventory management, payment processing, and more. With Square POS, retailers can easily integrate their CRM software into the system, allowing them to better manage customer relationships and increase sales.
Features
In-Store and online sales functions, giving retailers the flexibility to reach more customers.
Easy tracking of inventory levels and stock level management across multiple locations.
Detailed reports on sales performance, helping retailers monitor trends.
Financial tools for managing payments, digital receipts, inventory, reports, and more.
support for customers and staff, allowing retailers to improve services.
Pricing
Free version with processing fees only when making a sale.
Plus package specifically designed for retail businesses: starting at 29$ per month.
Custom plans for complex retail CRM operations and workflows.
9- Pipedrive
Pipedrive offers retailers a user-friendly pipeline view, customizable fields, filters, and comprehensive sales tracking capabilities to help you manage your customer relationships like a pro. With Pipedrive, you can easily tailor your pipeline to fit your specific needs and keep track of every step in the sales process. Plus, the marketing tools can help expand your reach.
Features
Detailed contact management including purchase history to keep track of customer relationships.
Automated sales pipeline with custom stages for each deal, task delegation, and progress monitoring.
Customizable reports to quickly get an overview of your sales performance.
Seamless integration with other tools such as email marketing platforms, accounting software, and payment gateways.
Pricing
Free trial version
Starter plan: from 14.90$ per month per user with a vast suite of CRM tools.
Advanced plan: from 24.90$ per month per user including customizable functions and extended features.
10- Bitrix24
Bitrix24 is a comprehensive CRM solution that allows retailers to easily reach new customers and manage existing relationships. The software provides an intuitive dashboard with real-time insights, customizable reports, and powerful automation capabilities. Additionally, it offers advanced workflow automation to streamline sales processes and increase efficiency.
Features
Personalized shopping experiences that lead to better sales, increased brand loyalty, and boosted sales conversions.
Ability to handle orders, receive payments, and organize deliveries legally and efficiently.
Easy switch to handle takeout/delivery, orders, accept payments, organize and track deliveries.
Design system to create online stores, websites, and landing pages.
Storing customer information to increase sales and strengthen relationships.
Pricing
Free version for unlimited users, including all basic features.
Standard plan: from 24$ per month.
Business Plan: diverse packages up to 199$ for unlimited users and all features.

Free CRM, Project Management and Collaboration Software
Learn more about Bitrix24
11- Vend (by Lightspeed)
Last but not least, also Lightspeed is a great CRM solution to simplify, scale, and provide exceptional customer experiences. With its POS software, inventory management, ecommerce, and customer loyalty features, Vend supports your retail business's growth in various ways. With this retail CRM tool, you can easily keep track of their customers' data and create personalized experiences that will keep them coming back.
Features
Point of Sale (POS) system with debit/credit card readers and inventory management capabilities.
Ecommerce platform to easily sell in-store, online, or on the go.
Comprehensive customer loyalty program to reward customers and build relationships.
All-in-one CRM solution to help communicate with customers.
Pricing
Lean plan: starting at 119$ per month.
Standard plan: starting at 169$ per month with extended accounting and ecommerce features.
Advanced plan: from 249$ per month including an additional customer loyalty feature and extended reporting
Conclusion: Choosing the Right Retail CRM Software
All in all, retail CRM software is essential for any retail business looking to grow and stay ahead of the competition.
With comprehensive automation functions and versatile features, this smart tool helps you build relationships with customers, increase loyalty and take your customers' satisfaction to a whole new level.
When considering the perfect choice, keep in mind that each CRM tool is unique and what works best for someone else might not work best for you. Weigh out the options wisely and ask for a demo or test of each platform separately before settling on one.
Best tools for you