Complete customer relationship life cycle
NetSuite CRM + is the only Full Web CRM software to fully address the lifecycle of your customer relationship.
This solution allows you to manage your business opportunities, your orders, the different stages of the sales follow-up, additional sales or parallel sales.
The Nucleus Research organization based in Boston reveals through a study with NetSuite customers that they increase their performance by 12.5% ​​thanks in particular to the complete approach of the solution.
You have everything you need to create synergy in your teams and increase the satisfaction of your customers.
NetSuite, one of the best online CRM's
For several years, NetSuite CRM + has been consolidated as a leader in online CRM solutions. NetSuite is mainly used by SMEs and large companies.
It's sometimes complex environment can confuse the smallest companies but NetSuite offers many features appreciated by companies whose volume of sales requires a more rigorous and efficient organization.
A CRM to manage everything
NetSuite CRM + allows you to manage all the critical components of your business such as controlling your business growth, managing your staff, marketing, financial management of your business,
And sharing contacts and knowledge about your business and customers. Effectively, this CRM offers complete reports integrating your customizable KPIs.
NetSuite also allows you to create a dashboard of your activity so that you can easily manage your business on a day-to-day basis.
Editor: Oracle
Strengths of NetSuite CRM
NetSuite CRM demo and screenshots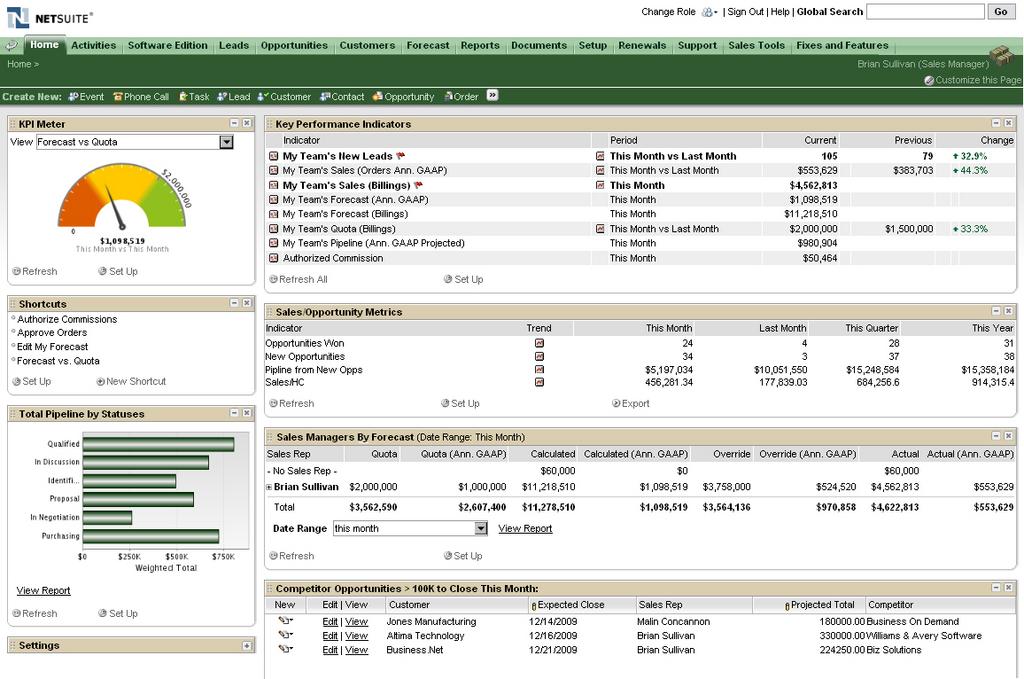 NetSuite CRM customers
No customer reference