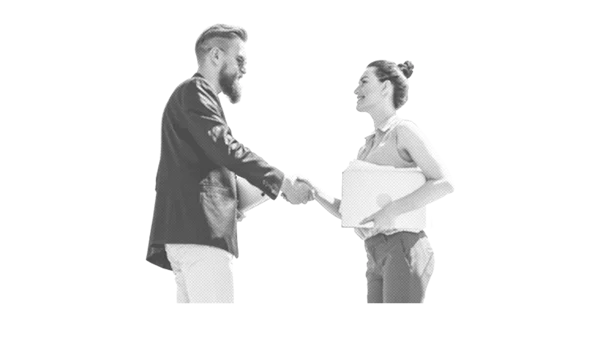 The SenSaaStional Events That You Can't Miss in 2022
The least we can say with this pandemic is that it's been far too long since we've had our fill of SaaS events, right?
Sure, some events have been held online, but nothing beats the atmosphere of a trade show, seeing inspirational speakers (in real life), and being able to discuss with your peers about the business topics you care about.
Good news: in 2022, SaaS events are back in real life!
B2B Rocks, the bold French event for meeting the international SaaS community
B2B Rocks, organized this year by Appvizer, is the #SaaS and #Growth event that redefines the rules and brings together SaaS pros from around the world to create unique opportunities.
Come and meet over 1,500 successful entrepreneurs and SaaS players from June 9th to 11th in the South of France, in Montpellier. The event will take place outdoors in a relaxed atmosphere in the magnificent setting of the Domaine de Biar, a true SaaS festival!
Attend talks from over 100 incredible speakers on different stages, meet other successful entrepreneurs in the networking zone, attend live streams from San Francisco, Beijing, and Sydney among others, and interact in small groups with growth leaders during brain-dates.
And with a name like B2B Rocks, we had to speak to the rocker soul in every entrepreneur: concerts and a day of fun & team building are organized to let you decompress before heading home.
📍Where? Montpellier, France
📆 When? June 9th to 11th, 2022
🎫 Rates: super early bird pricing starts at €224
SaaStock, the largest gathering of SaaS professionals in Europe
It's impossible not to mention SaaStock as one of the essential trade shows to attend when you're a software publisher. For this 7th edition, it's still happening in Dublin, Ireland, the European Silicon Valley!
From October 18th to 19th, attend two days of conferences whose speakers and themes will be revealed soon. But that's not all!
The special feature of this event is that there is a trade show within the trade show: SaaStock Remote, which will take place exclusively online from March 22 to 24. And the best part? It's free. This event features several webinars with very concrete ways to scale your startup, with topics on how to use cold emailing to create a multi-million dollar business, how to create your market and dominate it, and becoming a product-centric organization.
📍Where? Dublin, Ireland
📆 When? October 18-19, 2022
🎫 Rates: super early bird pricing starts from €563
SaaStr Europa, the American heavyweight conquers Europe
This year, Barcelona will host the 3rd European edition of SaaStr from June 7th to 8th, and expects more than 2,000 participants. The objective? To help SaaS startups meet the right people and get inspired to explode their growth.
The event mainly takes place outdoors at the International Convention Center, where 60 speakers are already scheduled, for more than 30 hours of conferences on exciting topics such as how to build a pipeline without a brand and without a market or all the secrets to scaling your startup.
You'll also be able to participate in small group meetings and round tables to exchange with your peers or potential mentors, and leave with a lot of contacts and concrete actions for your business.
📍Where? Barcelona, Spain
📆 When? June 7th to 8th, 2022
🎫 Rates: super early bird pricing starts from $360
Don't have time to attend these events?
Although they are great business opportunities, you may not have the time or resources to attend these events.
By registering with Appvizer, you can maximize your visibility and capture leads as if you were at a trade show. List your software and start reaching your target audience to increase your conversion rates!