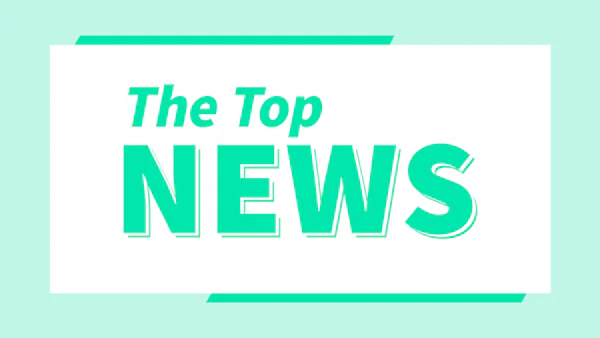 Just In! The top news of the web - Week 7
What should you take away from the news this week? In this episode, we're going to discover: the potential growth of the global marketing technology market, what brands can benefit from a $6.5 million ad at Super Bowl, the age-rated content restrictions technology of TikTok, cybersecurity alert for accountants while using Excel, and many more.
Let's get right into it now!
#Marketing
📈 Global Marketing Technology Market research report: Marketing Technology Market share and size expected to grow in 2022
The global marketing technology market research report 2022 has been released. It provides information about the marketing technology market share and market size. According to this report, this potential market will be expected to have an excellent growth rate despite the impact of Covid-19. The major key players in this market are always Google, Microsoft, Apple, Qualcomm, Bluvision, etc.
💸 $6.5 million Super Bowl ad: Is it worth it?
Super Bowl, the annual playoff championship game of the National Football League, is one of the biggest sporting events in the world right now. Don't you know that advertising in the current year's Big Game is supposedly burning through a $6.5 million brief spot? The sticker price makes Super Bowl LVI the most costly game to promote until now, up to $1 million from last year's $5.5 million. Is it worth it for brands? What will they get with an ad in this hot event?
#IT
🌐 Metaverse Technology Market Giants set a bang in 2022
The most recent 117+ page review report on Global Metaverse Technology Market is delivered by HTF MI covering different players of the business chosen from worldwide topographies like North America, Europe, Asia-Pacific, and so forth. Some are the key and arising players are Roblox, Meta (Facebook), Microsoft, Unity, Epic Games, ByteDance, Tencent, NetEase, Lilith, miHoYo, ZQGame, and Nvidia.
📌 TikTok will implement Age-Rated content restrictions technology
TikTok, which has exploded in notoriety among young people lately, said it was running a little test to discover how adult content could be limited from younger users' accounts. The Chinese tech titan ByteDance would test a way for video creators on the application to determine if they want their video to be seen by everybody.
#HR
💰 U.S. Tech staffers' salary average above 6 figures
A widespread need for innovation experts drove the normal compensation for technologists in the U.S. to a record high of $104,566 in 2021, yet almost 50% of tech staffers feel they are unpaid. Discover the details in this article!
📱 TikTok resumes video isn't the first choice anymore of gen Z in 2022
Gen Zers really cool with involving TikTok in the pursuit of employment? Besides, do Gen Z job searchers feel comfortable with video resumes? According to Tallo's survey, while 36% of respondents said they're "pretty comfortable" making a video continue, 48% of respondents said they're all things considered "fairly awkward" or "entirely awkward" making a video continue. Just 12% said they're "truly agreeable." Discover the reason why in this article!
#Accounting
👾 Accountants have to pay more attention to cybersecurity while using Excel
Another report desires Microsoft Excel clients to make a move to shield themselves from a sensational ascent in cyberattacks involving malevolent include documents. This problem is an urgent warning for accountants to pay more attention to cybersecurity while using Excel.