The most flexible CRM
Crust CRM is an open source CRM built on top of a low-code platform that adapts to your most specific needs. Choose the modules your company needs and simply drag and drop content onto a page to create your very own dashboard.
A complete platform to sell faster
Store all the information about your contacts in one place
Create your own dashboards and reports and use filters and custom lists to get the best insights on your customers
Build custom workflows to streamline your processes and gain time
Editor: Crust Technology Ltd.
Crust CRM demo and screenshots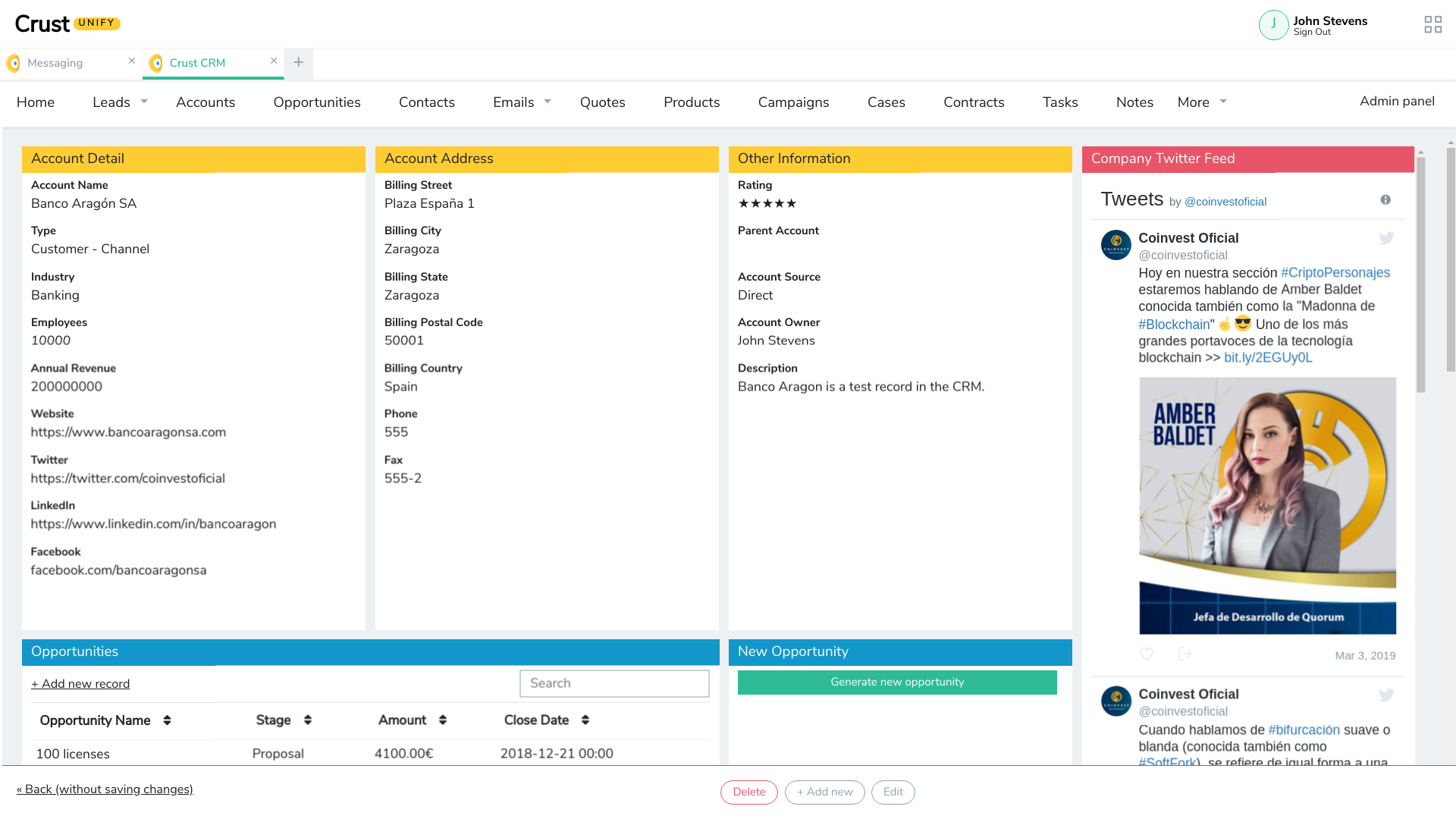 Crust CRM customers
No customer reference