INES ERP / Gestion commerciale
Presentation of INES ERP / Gestion commerciale
INES, French leader in cloud CRM
Created in 1999 in Lyon, INES is the leading French company in CRM solutions in Cloud / SaaS mode; INES is a publisher and integrator of solutions. Today, it is still one of the leading CRM players in France and internationally (Spain, Mexico, Canada, Uruguay, Brazil, Italy, Switzerland, Germany, Morocco).
Its data centers are located in Switzerland and France to ensure data security.
INES Enterprise Suite: Manages and controls all company's commercial activity
The tool dedicated for companies' assistance
A unique solution that allows users to manage their contacts, monitor commercial activity, market prospective customers, manage customer service, and project management while leading the company's commercial management
Main modules of INES ERP
Contact management: history, personal and collaborative calendar, email synchronisation, calendar, contacts, tasks for Microsoft and Google environments, task and event management, client scoring, 360° vision...
Sales management: creating and sending quotes, scoring, opportunity and business management, fleet and contract management, sales reporting & dashboards, sales objectives, sales team management...
Marketing: lead management, targeting & segmentation, email marketing, multi-channel, tracking, web forms, website connection, lead manager console, phoning, event, and trade show management...
Customer service: contract follow-up, incident management, complaints and disputes, customer portal, time tracking, supervision, telephony coupling...
Project management: projects, planning, GANTT, time management, profitability...
ERP: Analysis and reporting of the activity, management of quotes and orders, management of purchases and stocks, management of invoicing and collections, cash management, contract management, integration with accounting solution (SAGE- CEGID - EBP...).
INES CRM in video and image :
Advantages of INES ERP / Gestion commerciale
Certifications:Anti-fraude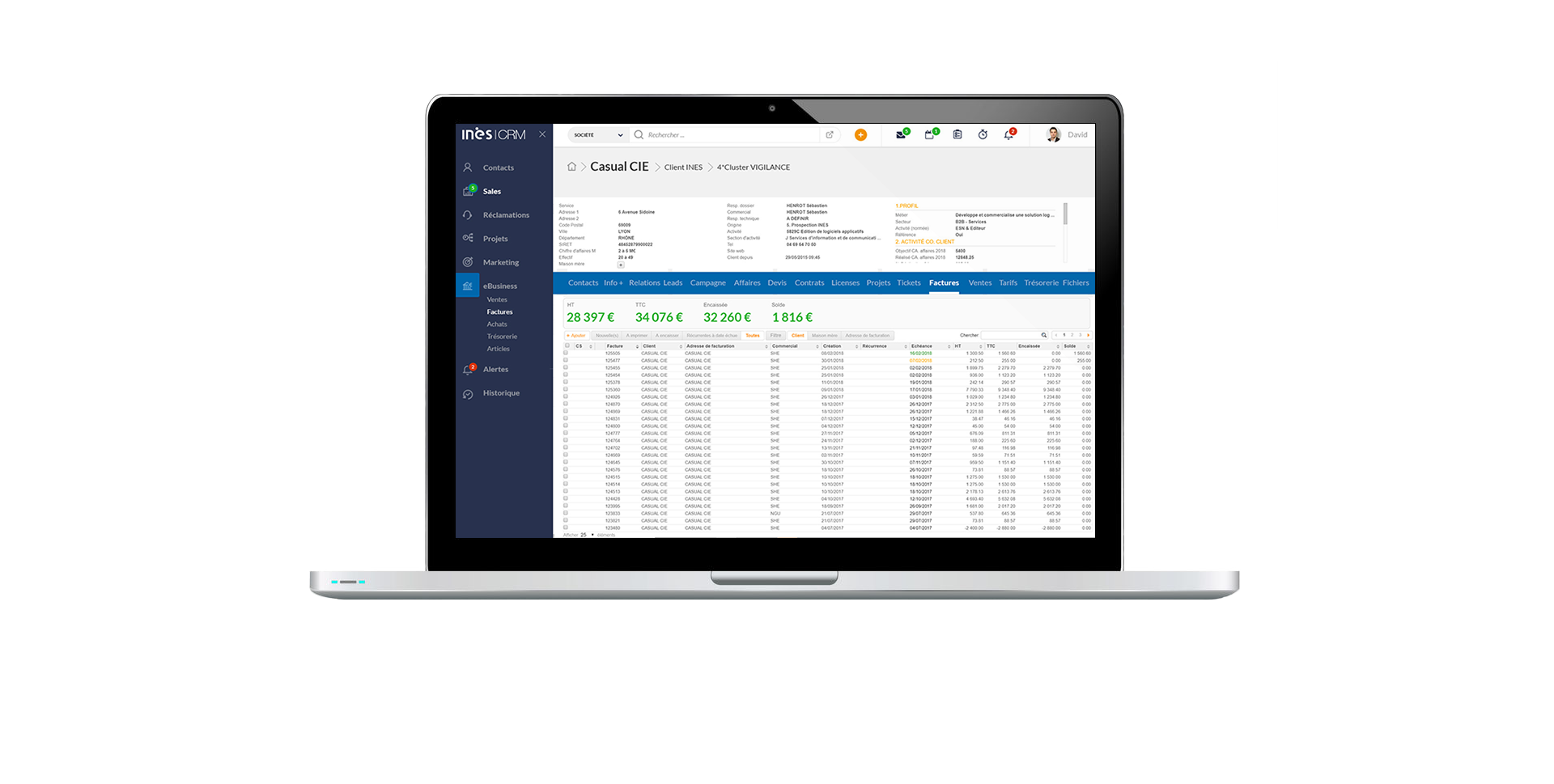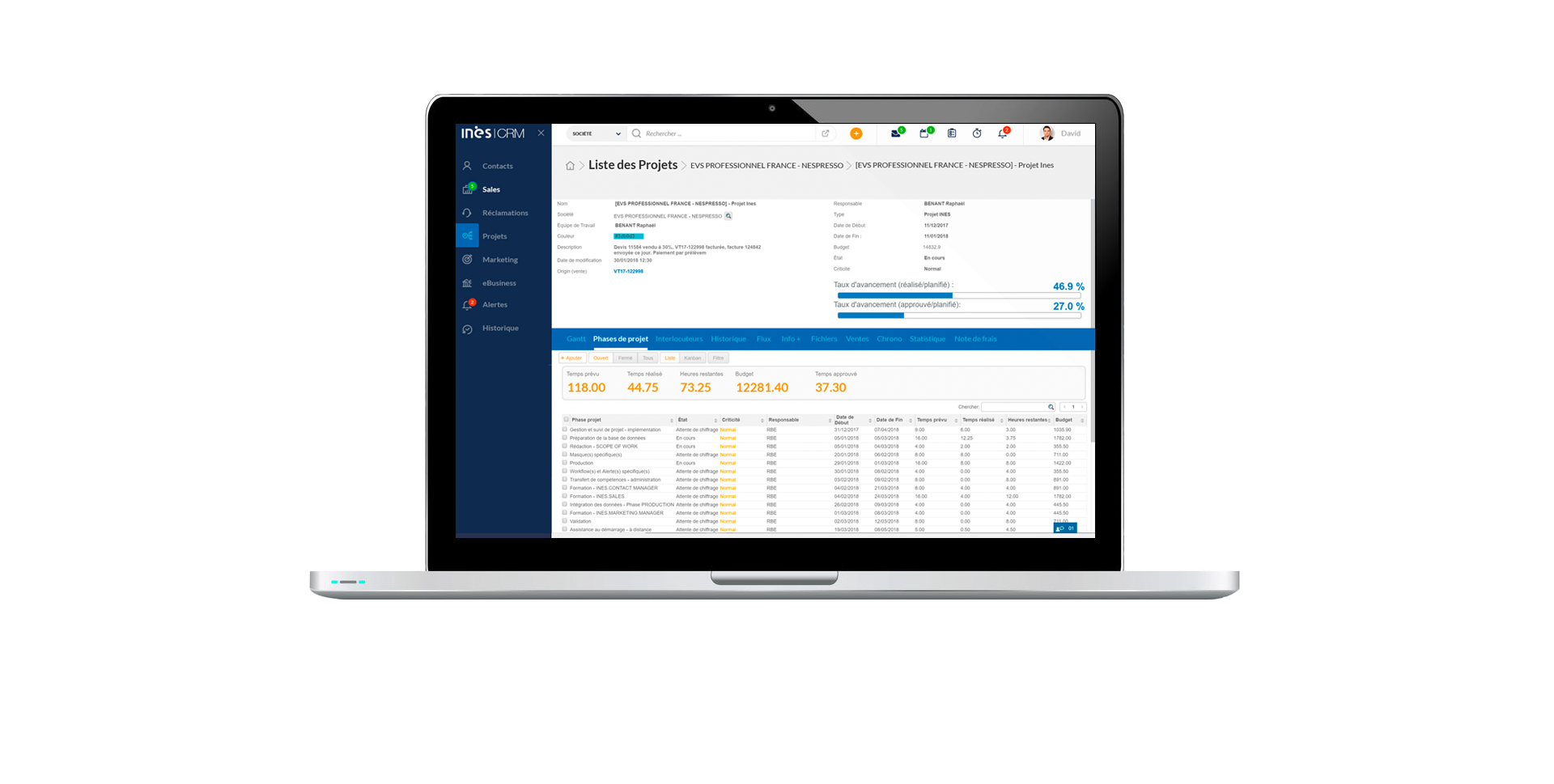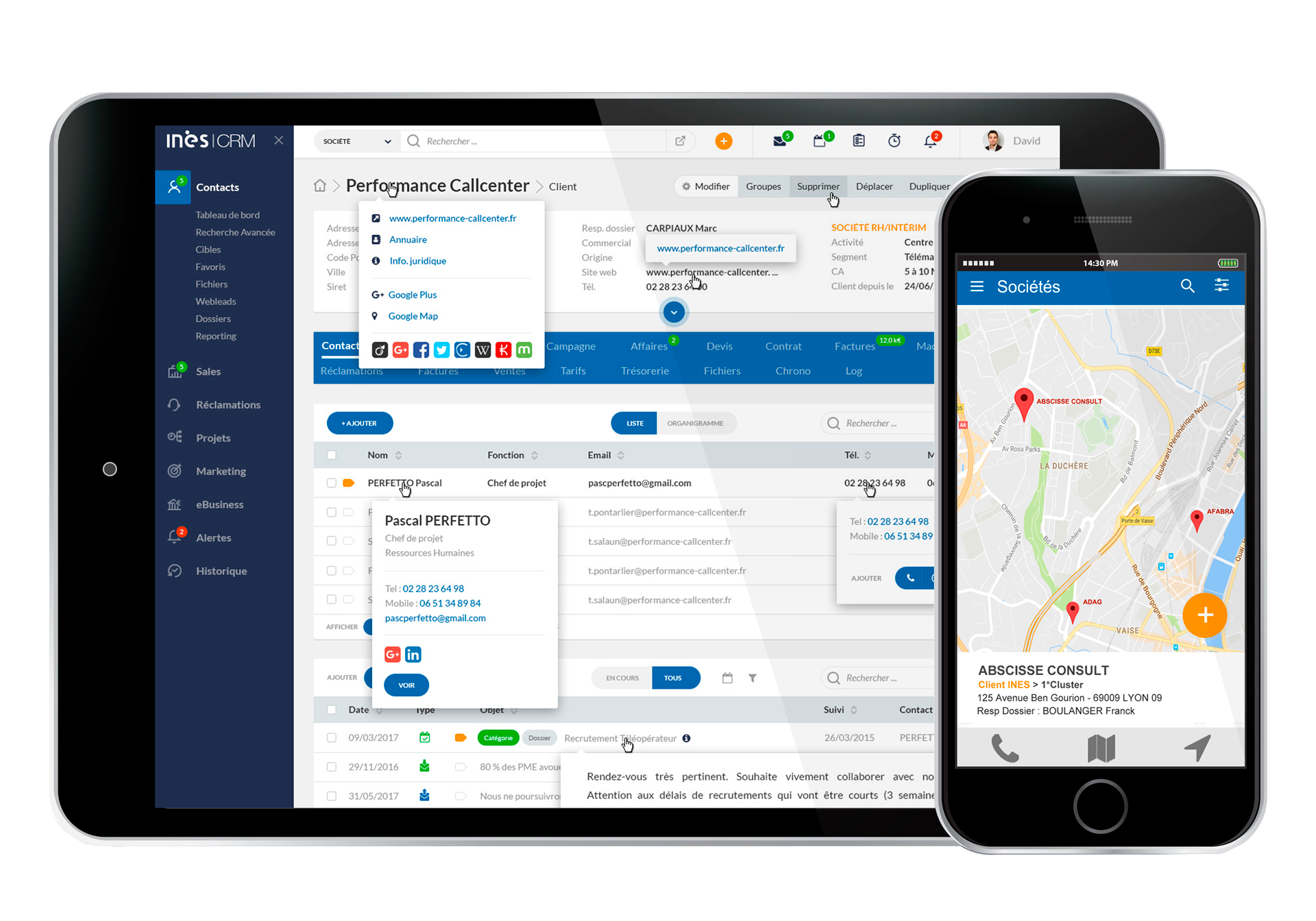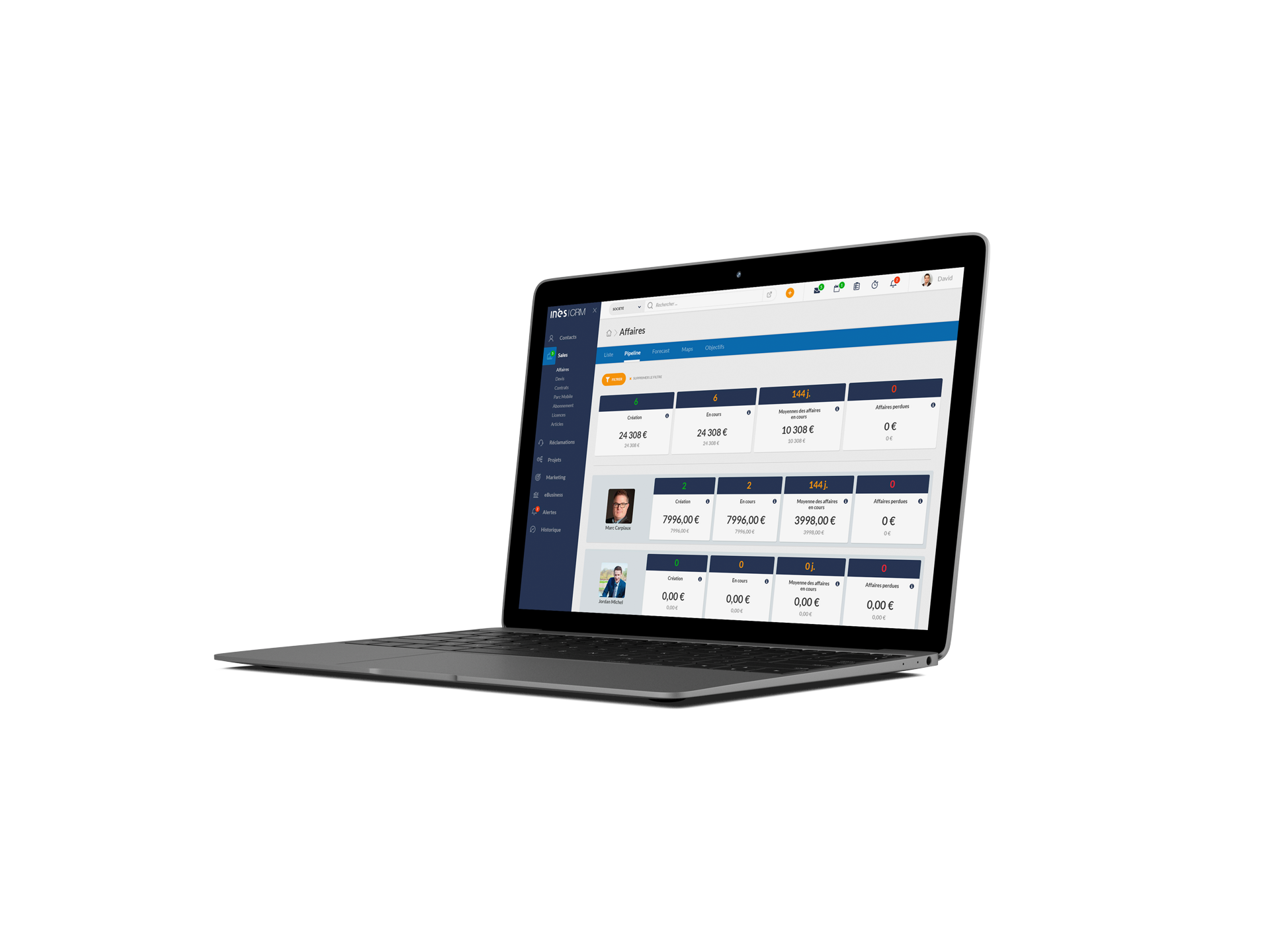 Prices and features of INES ERP / Gestion commerciale
INES.ENTERPRISE Suite
Rate
+ 104 other features
Customer reviews about INES ERP / Gestion commerciale (0)
No reviews, be the first to submit yours.