Meeds lets you boost your employees engagement and motivation to improve retention, increase productivity and unleash the full potential of your team. We're an association of software vendors that provides its members with employee recognition software integration into their existing software, resulting in a new gamified method to recognize their users' contributions.
Meeds software includes the following main components: portal, social activity stream, gamification engine, and token rewards engine. All the components are designed so your team can collaborate, communicate, and recognize each other for their work. It is an open and secure platform that is fully customisable according to each member company's needs and goals.
The employee recognition feature is fueled by Meeds tokens, a cryptocurrency that employees receive as a reward in their digital workplace. Meeds is a digital token designed in compliance with the Ethereum ERC20 blockchain token.
Editor: Meeds
Meeds.io demo and screenshots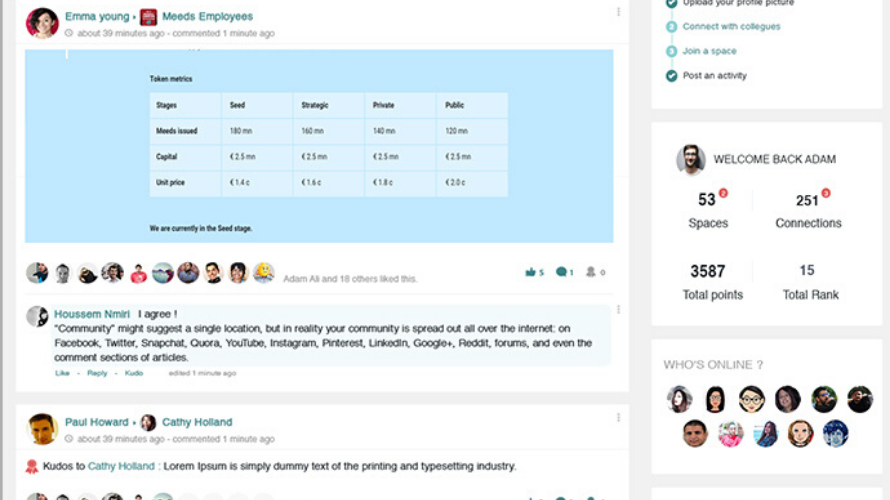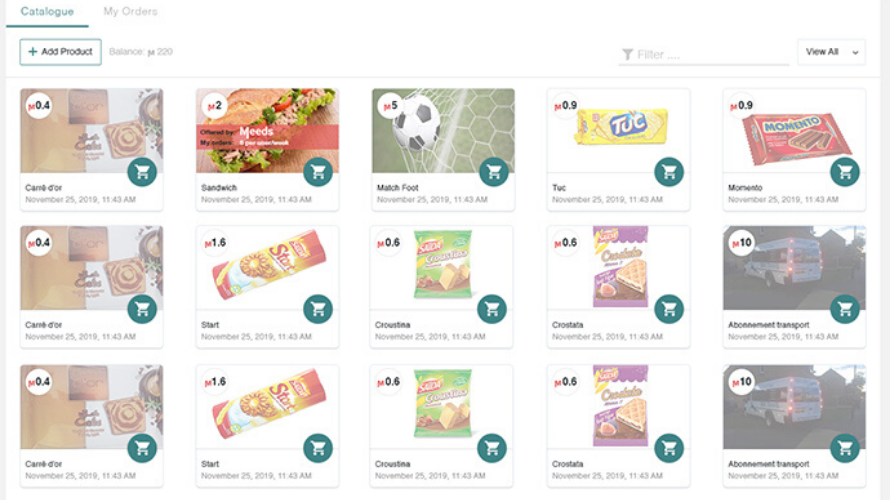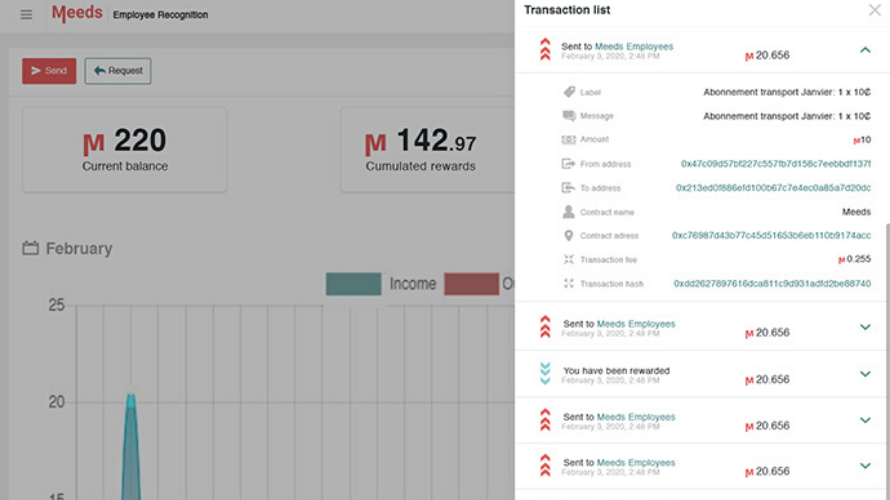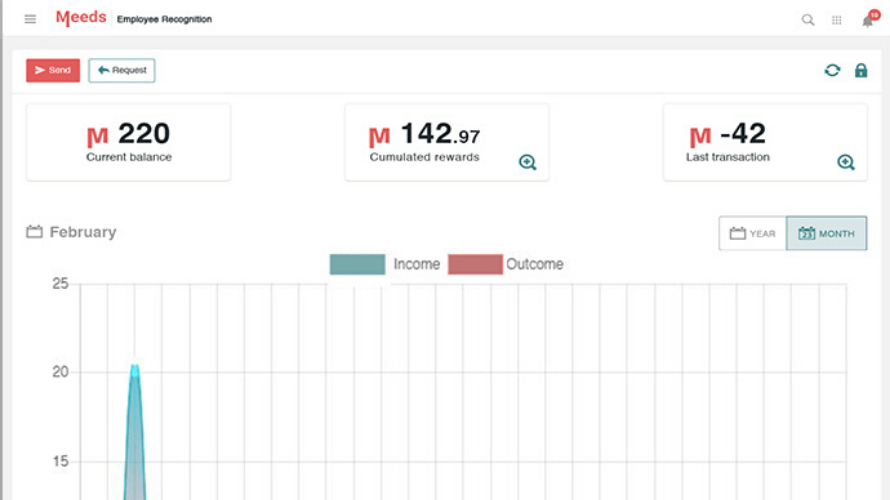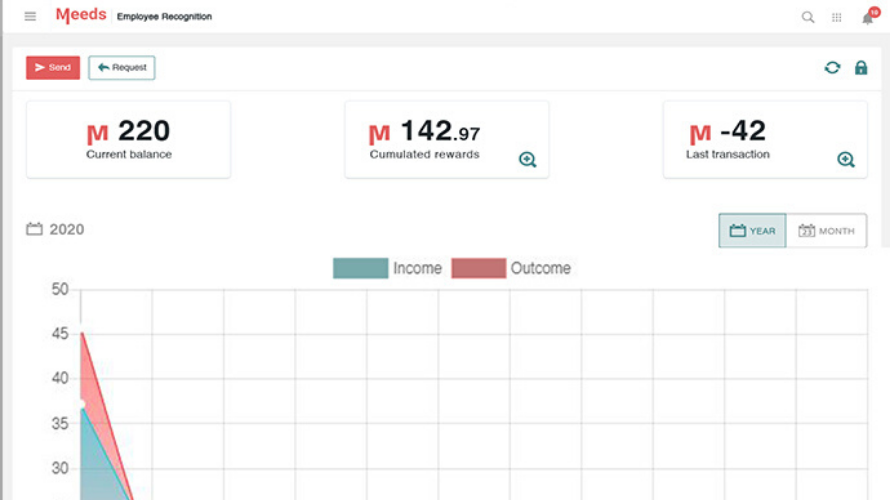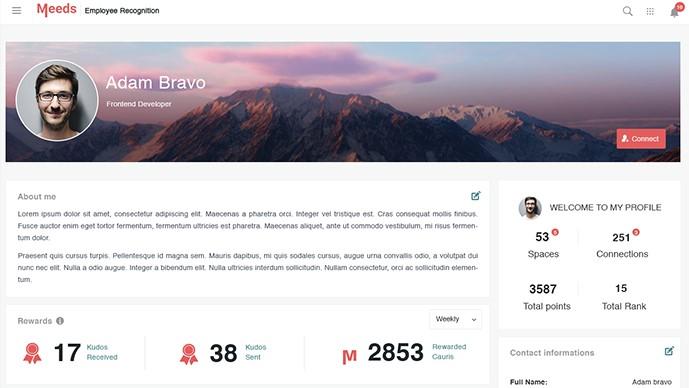 Meeds.io customers
No customer reference