ClicShopping
Presentation of ClicShopping
ClicShopping is a free application, Open Source, e-Commerce B2B / B2C very flexible and configurable. It is a very light solution that does not require a lot of CPU resources and supports a large load of simultaneous connections. ClicShopping is perfect for small and medium businesses that want to develop autonomy and manage their development with a limited budget while having the opportunity to evolve and support a significant connection load.
Collaboration: a major philosophy of the application
The code is available on Github (open source collaboration platform) and the philosophy of the application is based on collaborative development and knowledge sharing. All modules are available on Github, shareable and installable from the administration. Everything is supported by a community of knowledge sharing and collaboration. between traders and developers.
A markeplace for developers and traders
In addition to the forum, for developers who want to offer modules, a marketplace is available or they can present their development and sell. Merchants can upgrade their solution without changing the core of the application. Ensures faster and easier security and maintenance.
Respect for legal rules
ClicShopping is designed on a pragmatic approach and adapting to different types of legal legislation while taking into account the European regulation (GRPD), the management of the double taxes, or payment without taxes or with taxes.
Indicators of decision support, understanding of your market
ClicShopping is designed to dynamically display several types of indicators depending on your page or integrations that have been incorporated into the application
Dashboard: Customizable, viewable and dynamic. You can have very quick access to your main indicators.

Simple, fast and highly configurable shop: In addition to the configurations, each module can have specificities increasing your ability to configure ClicShopping according to your business objectives.

Manage your product catalog: customize your products, orders, stocks in your back office.

Animate your shop and be visible: Develop your promotions, favorites, your favorite products, while setting up and optimizing your SEO

Customer management: Distinguished B2B / B2C customers, configure your application according to your target (B2C, B2B, or B2C / B2B). Many options are available to improve your customer relationships and build loyalty.
Advantages of ClicShopping
Flexibility and adaptability to your needs

Easy to take in hand, user friendly and ergonomic

Collaboration between actors

Certifications:GDPR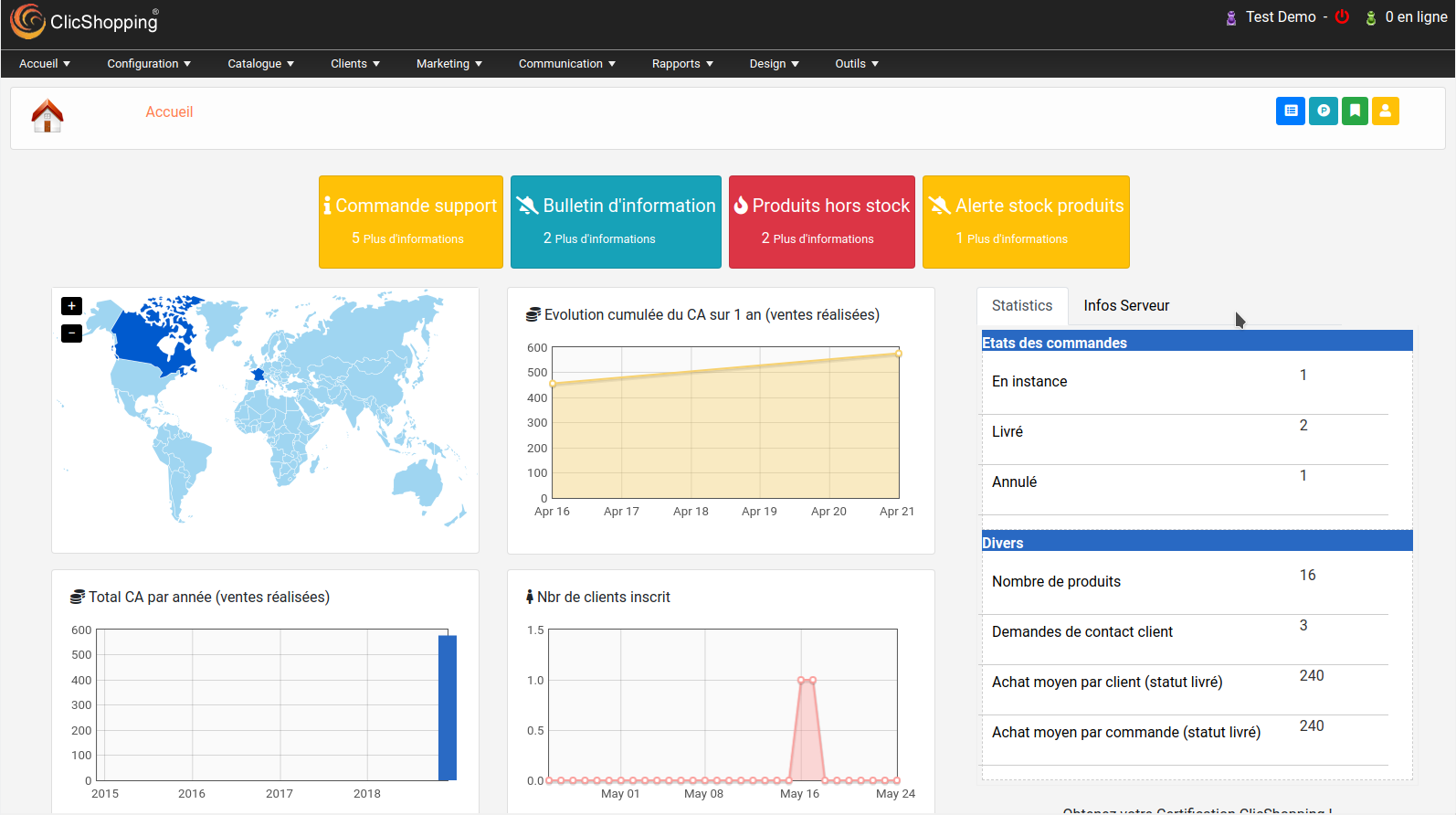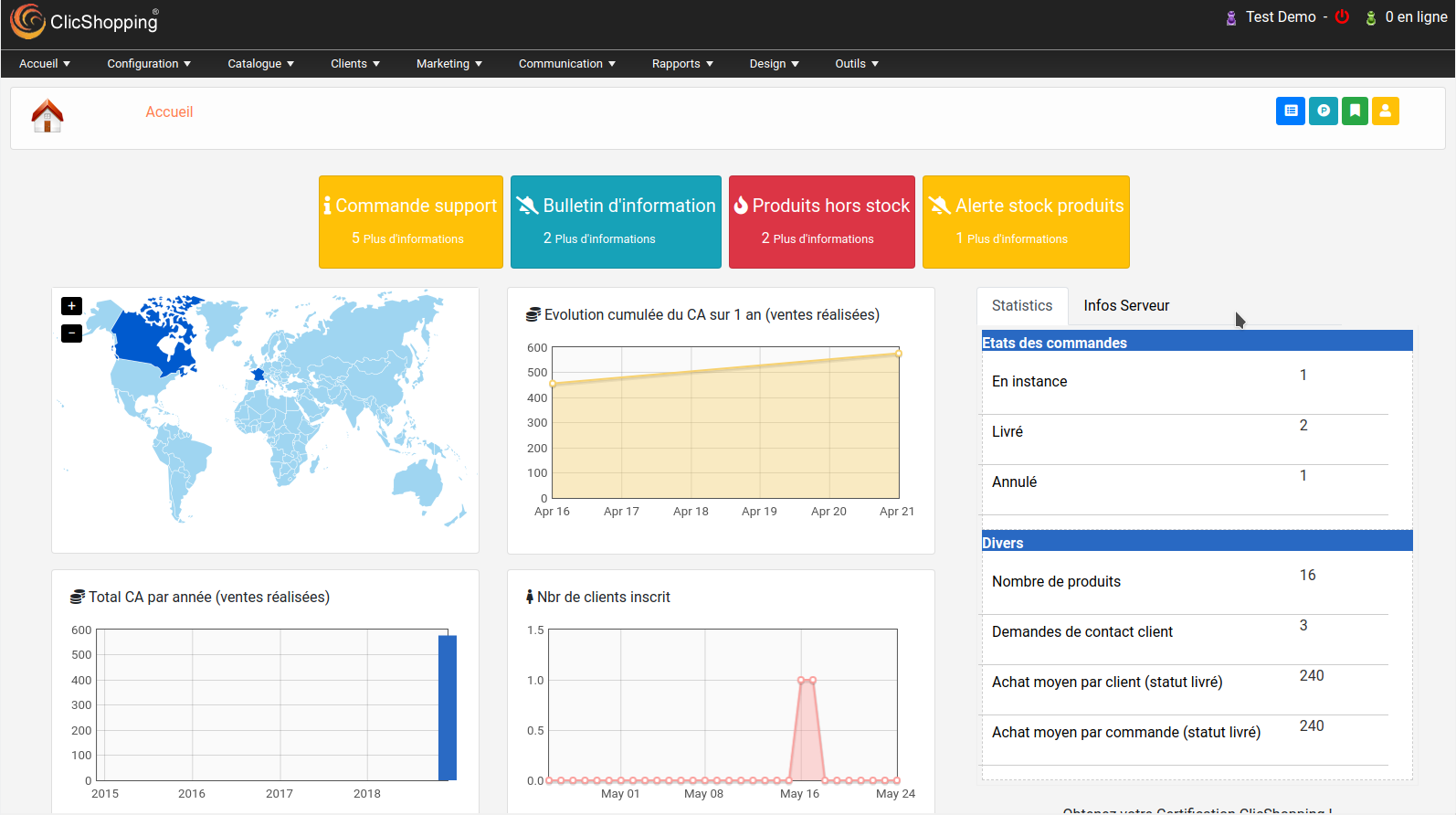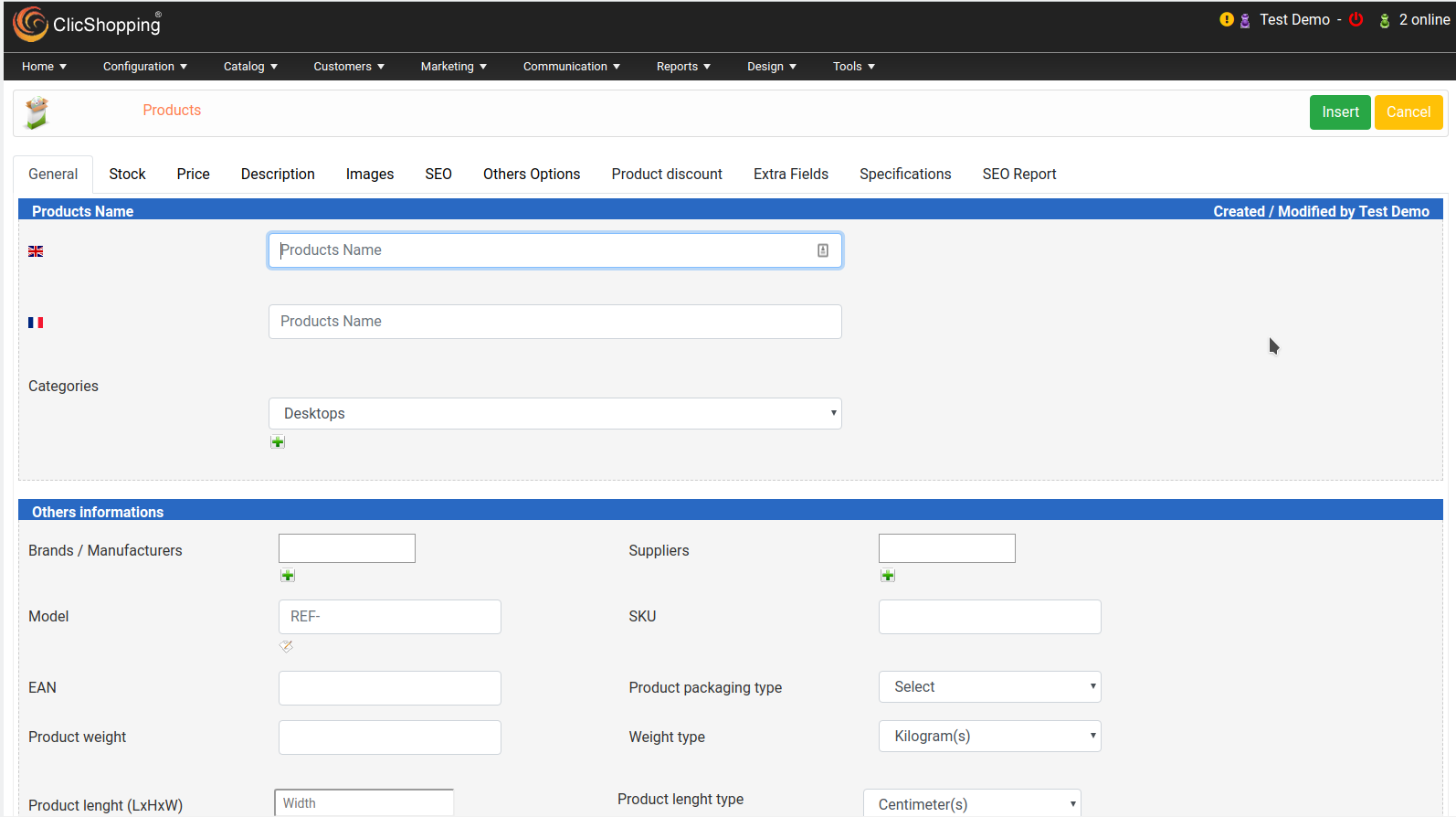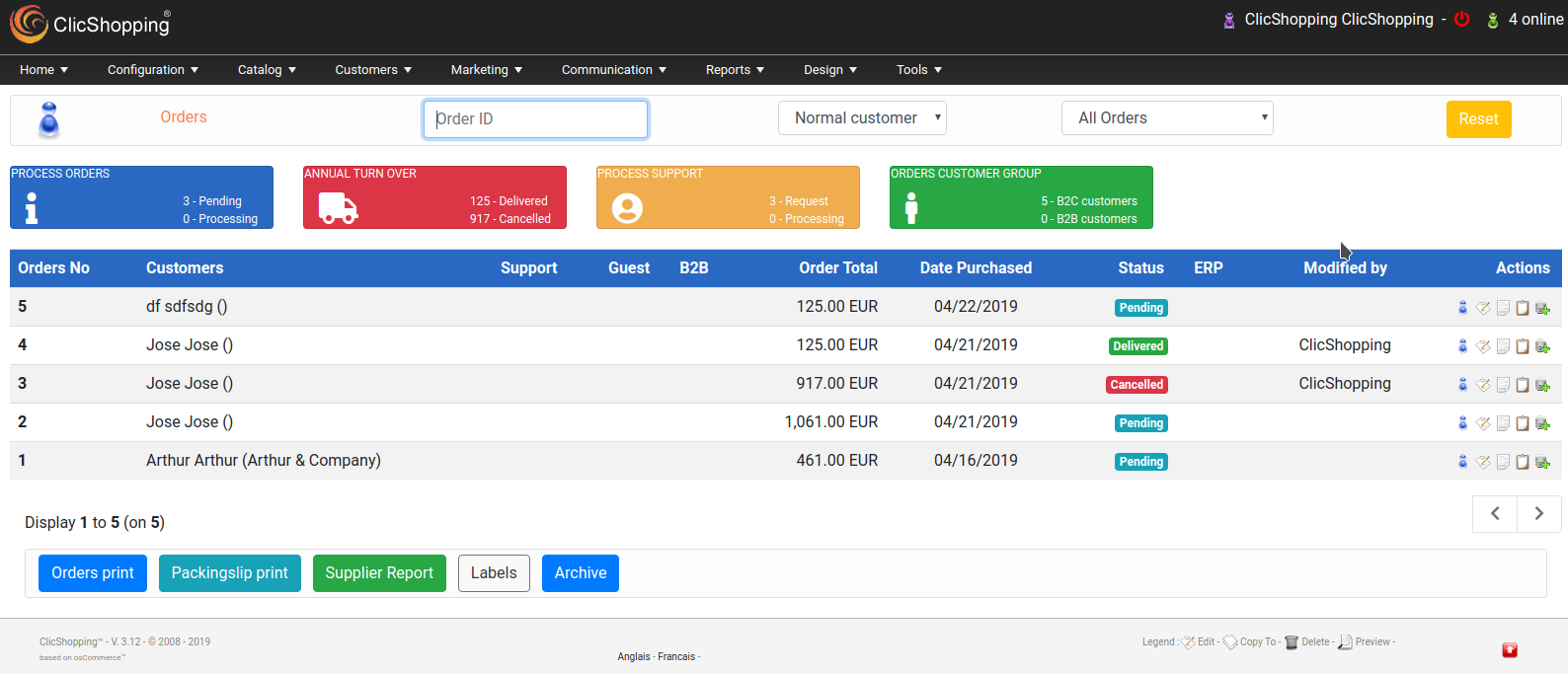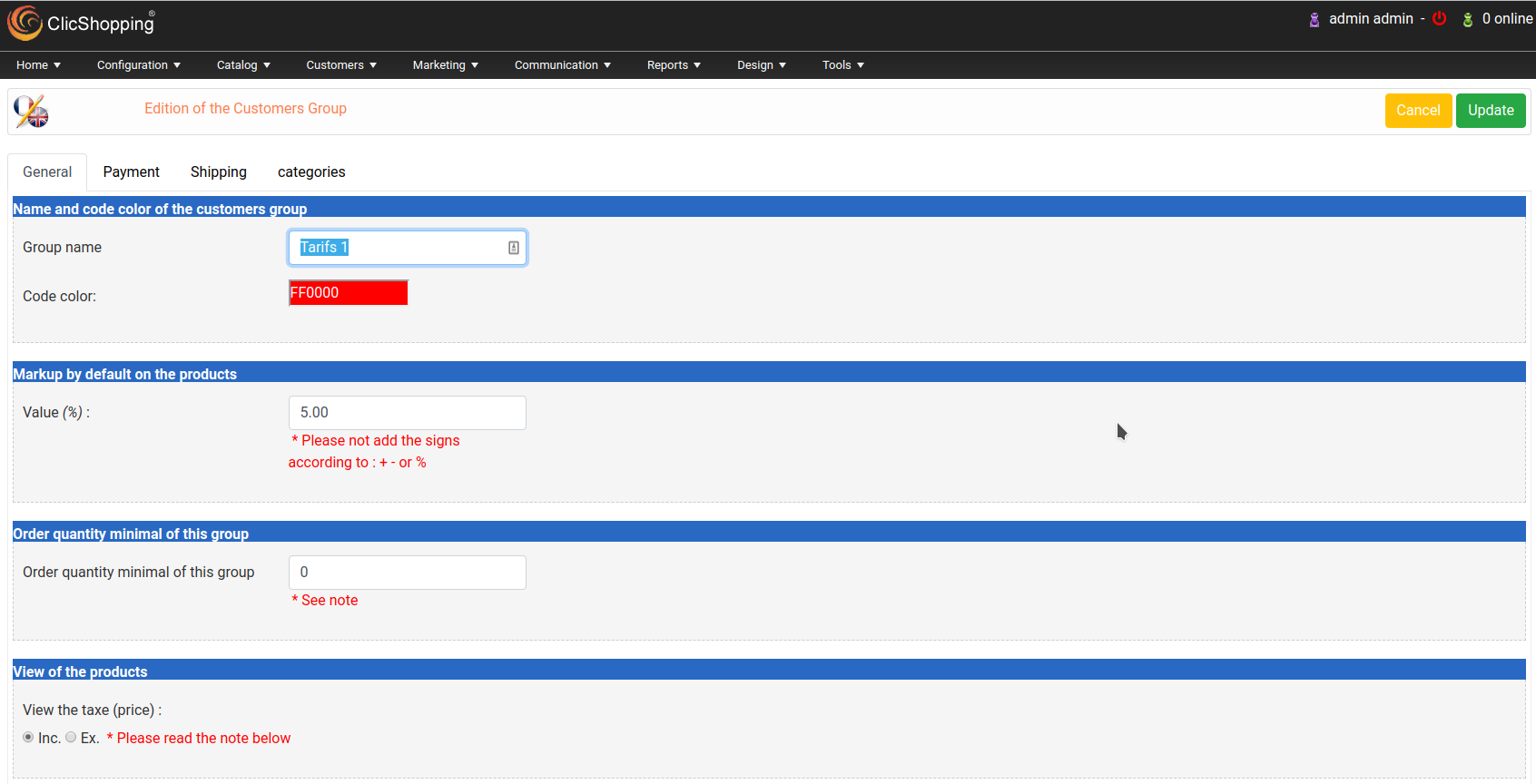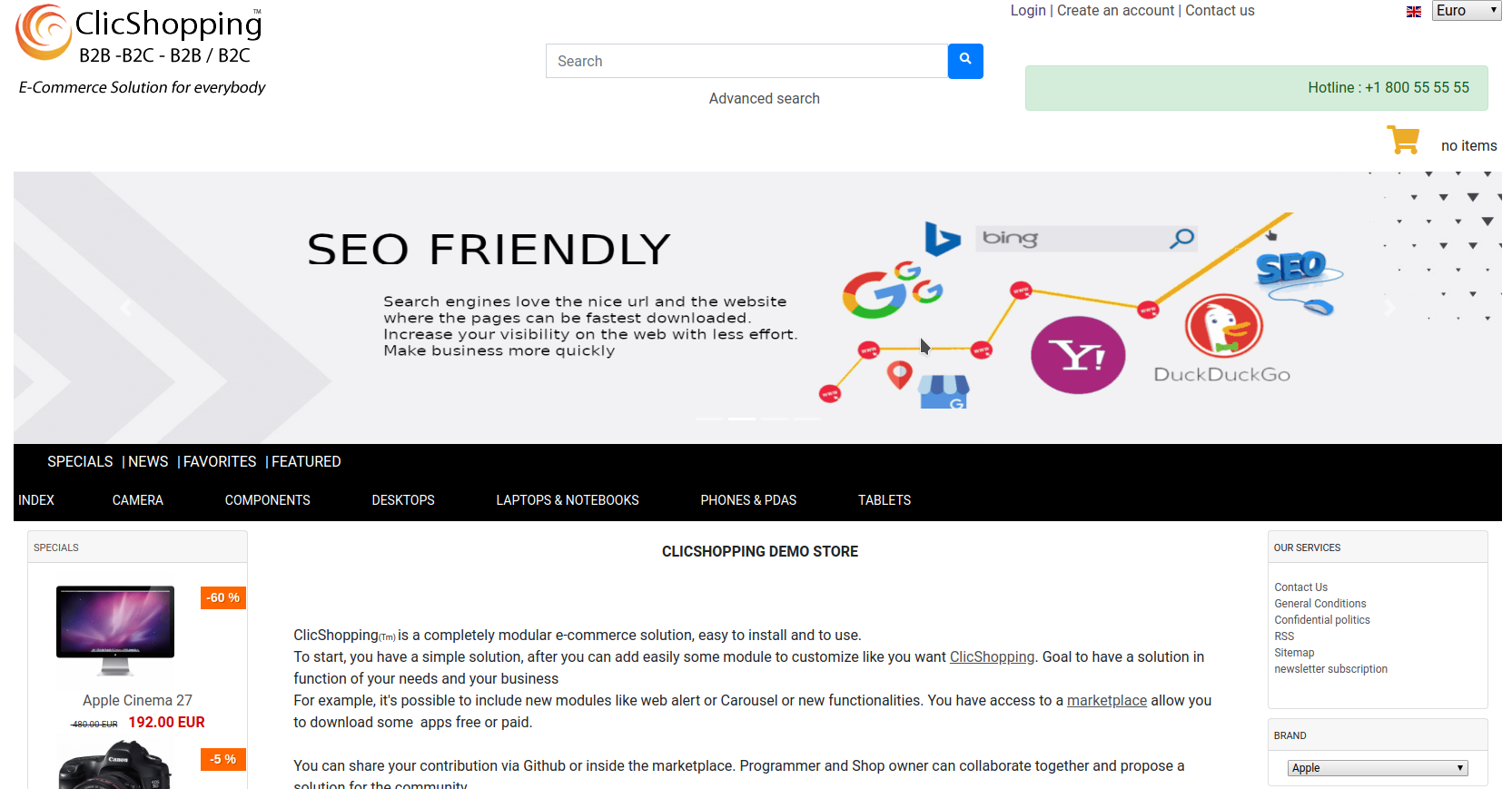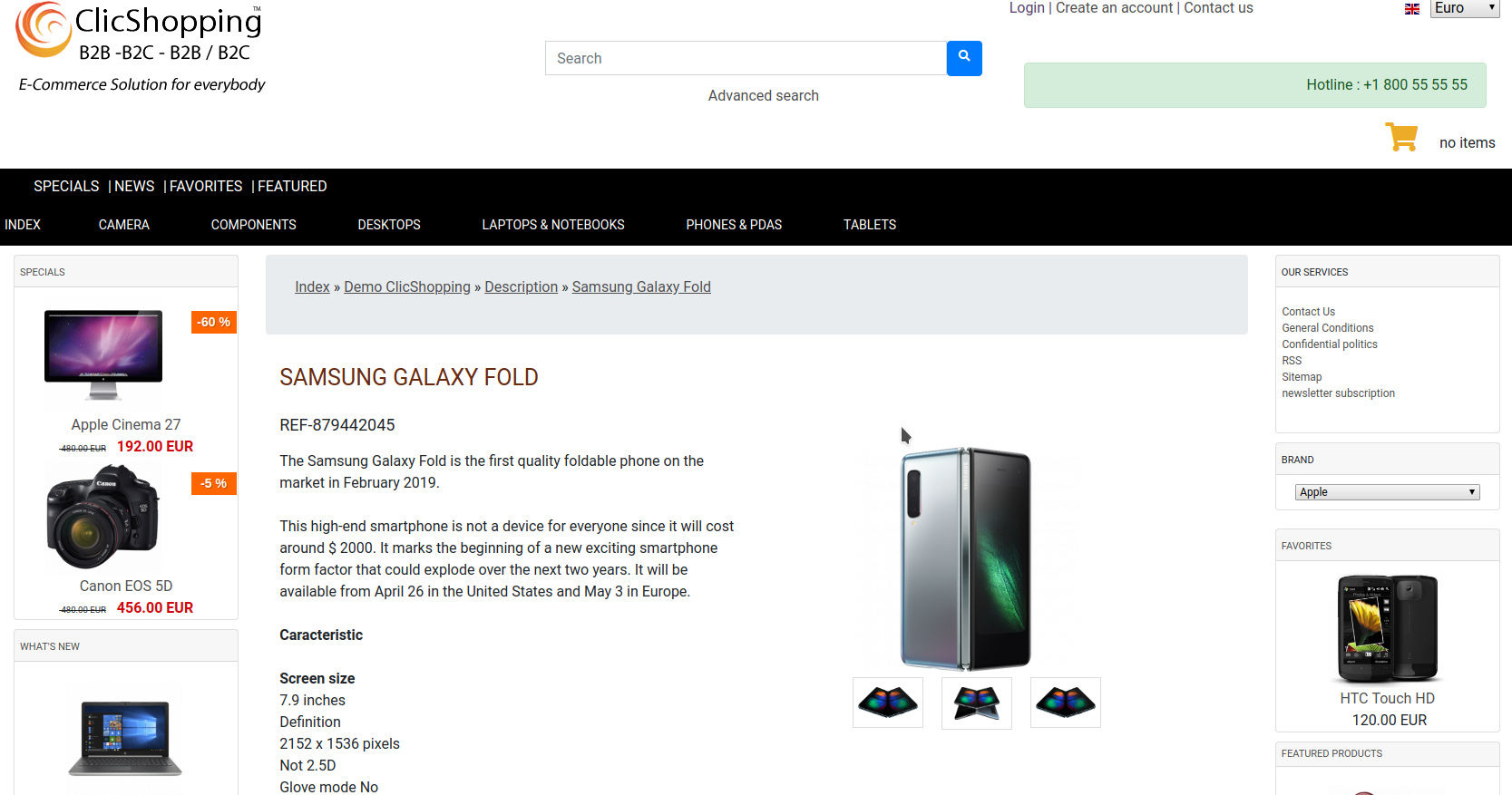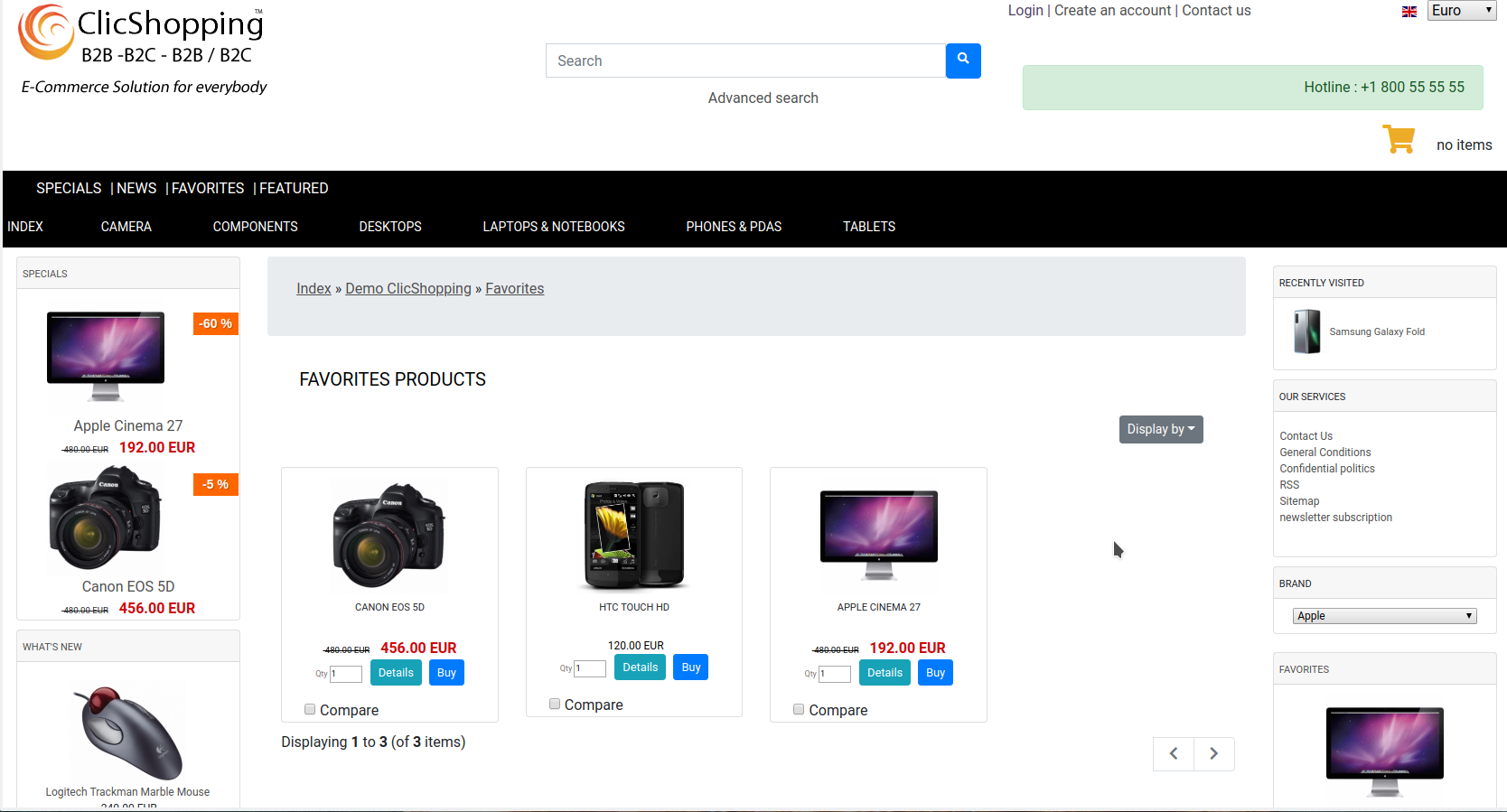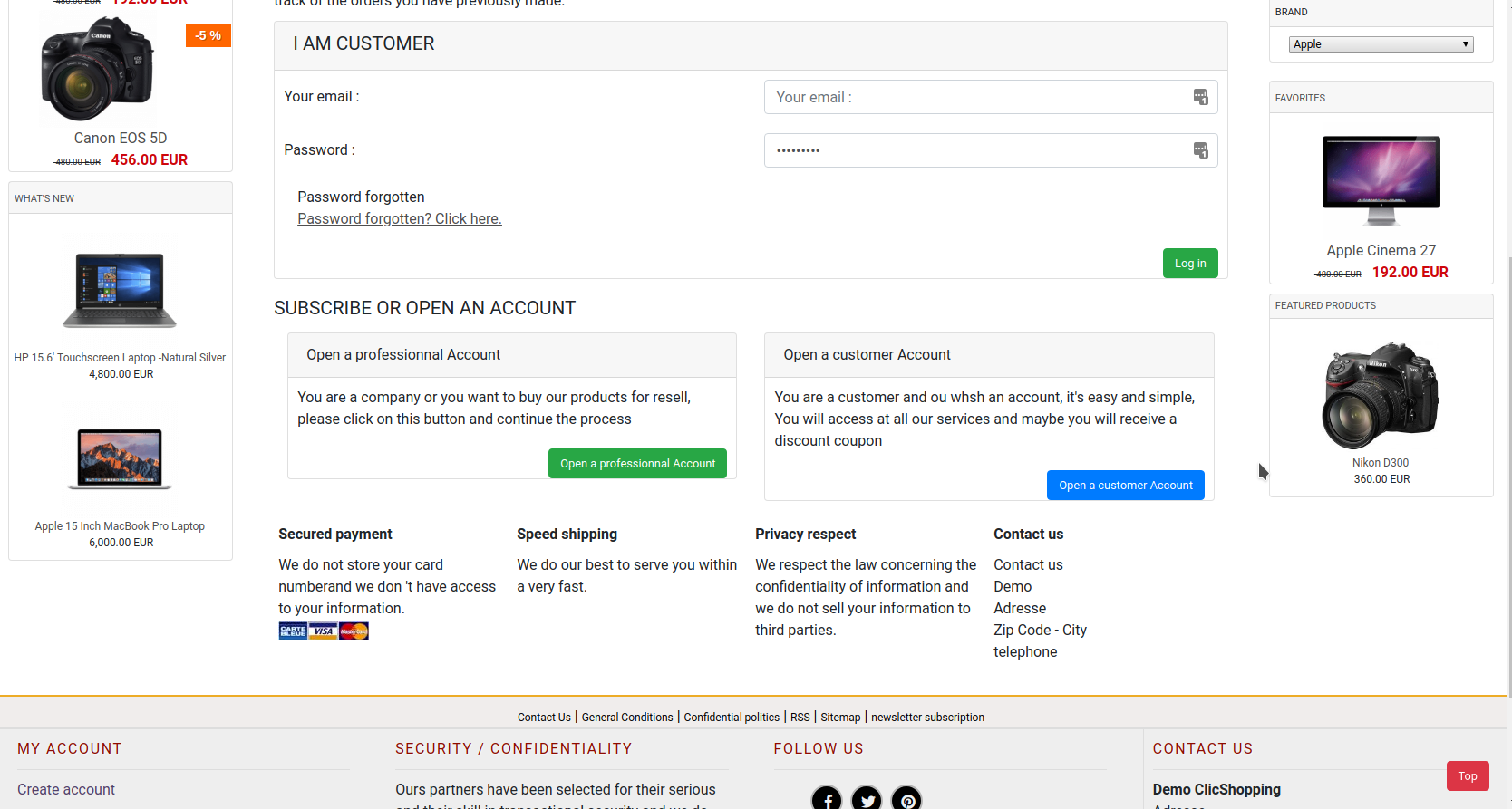 Prices and features of ClicShopping
Ecommerce
Abandoned Cart Management
European Article Number (EAN)
Integration with Marketplaces
+ 34 other features
Ecommerce
Abandoned Cart Management
European Article Number (EAN)
Integration with Marketplaces
+ 34 other features
Customer reviews about ClicShopping (0)
No reviews, be the first to submit yours.