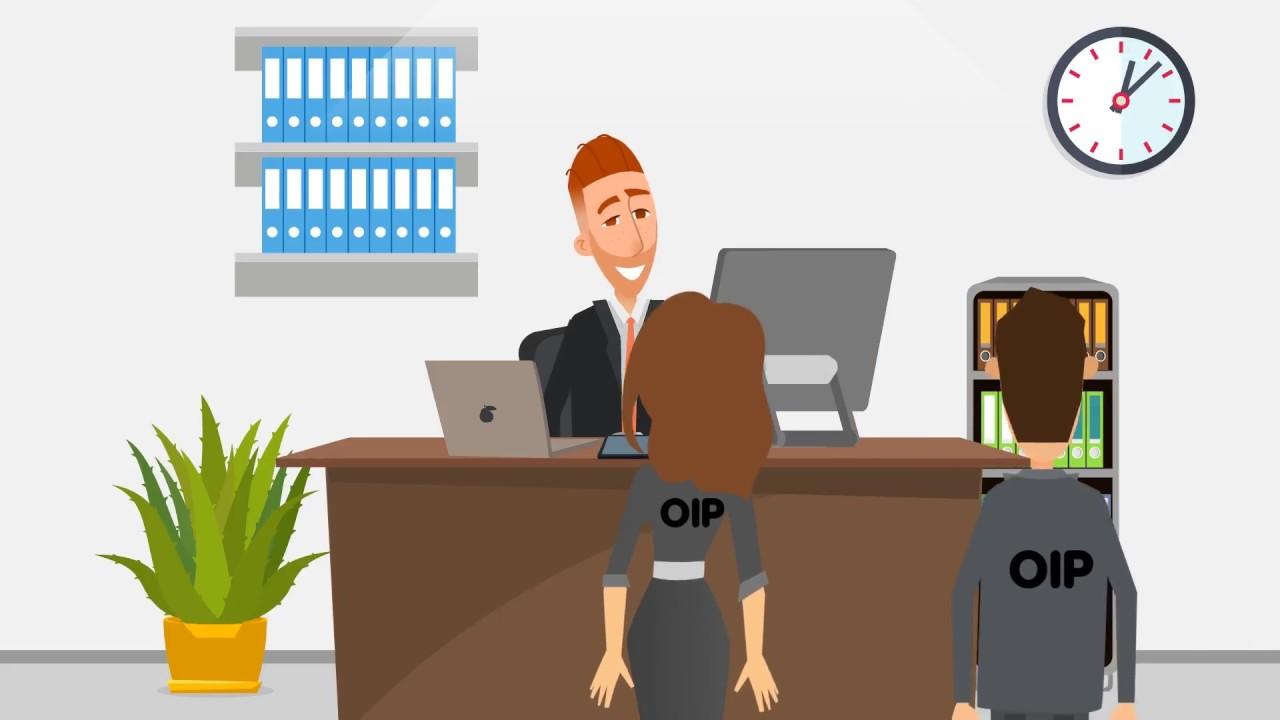 SocialJsProject
Presentation of SocialJsProject
SocialJsProject is a project management software designed to enhance project planification, coordination, follow-up and profitability.
How does SocialJsProject work?
SocialJsProject is a collaborative project management solution enabling teams to enjoy a well thought out planification as well as social and collaborative features:
Centralise and share files and information;
Plan your projects and manage your resource in a easy and intuitive way - absence management, Gantt, notifications, task sharing, etc.;
Follow-up your projects and budgets in real-time.
SocialJsProject: what benefits?
In addition to traditional task management tools, SocialJsPROJECT offers professional project management features to all stakeholders:
enables users to coordinate their actions;
enables managers to have an overview of project's status, progress and budget follow-up in real time;
enables companies to improve their human and financial resource management.
SocialJs solutions (CRM, Project and HR) make your daily life easier and enables business management teams to:
work in real-time, autosave and rapid edit mode in order to boost productivity and remain competitive;
save maintenance costs thanks to a "cloud" offer;
manage big data;
develop satellite applications and use API integration to save time and costs and gain in agility;
manage their business thanks to an holistic vision, dashboards and KPI.
SocialJs web-based solutions are adaptable and can be connected to companies' information systems and customised according their needs and processes.
Intuitive and modern interfaces make them ease to master. SocialJs is hosted in France and uses tested security protocols.
Advantages of SocialJsProject
User Interface

Real time data

Plug and play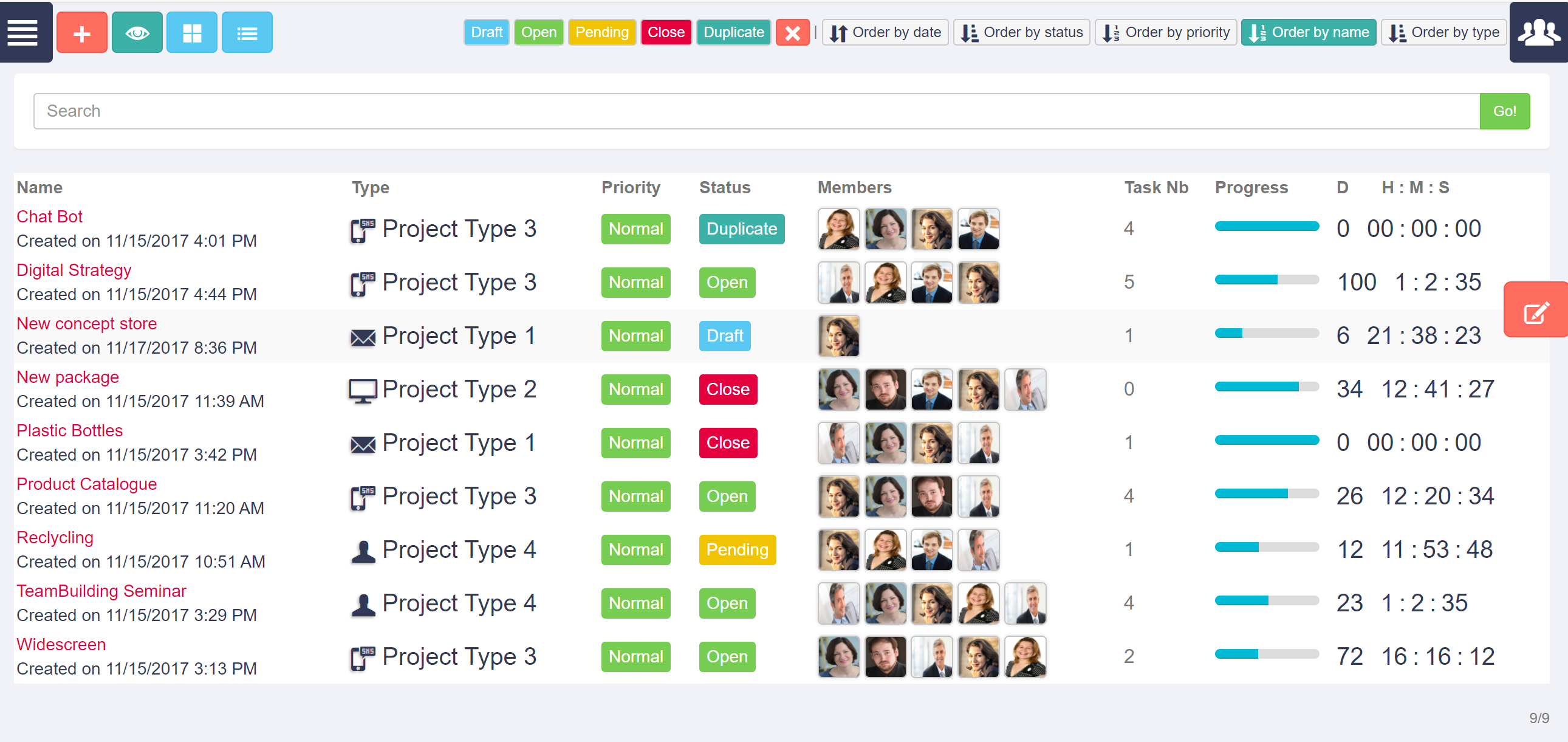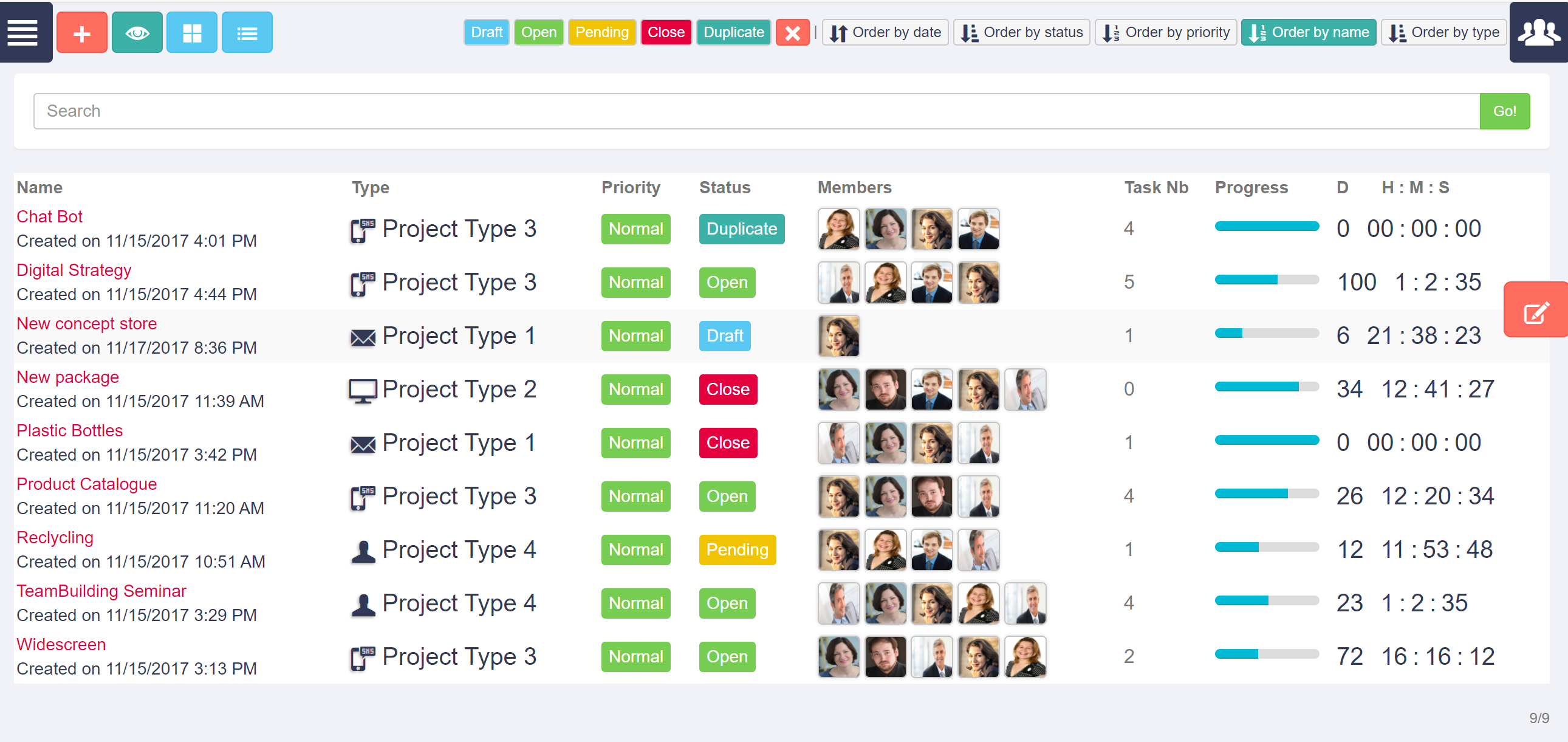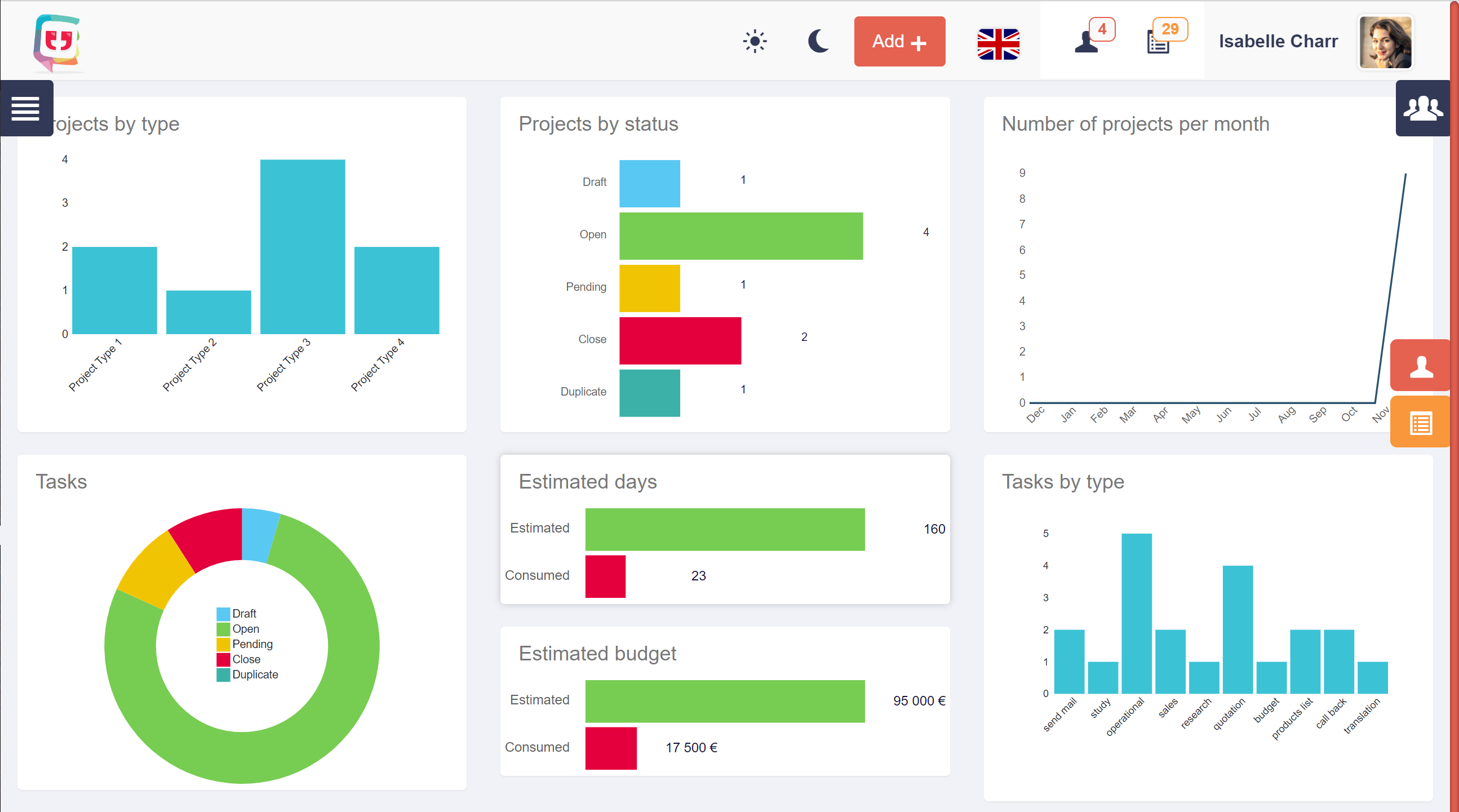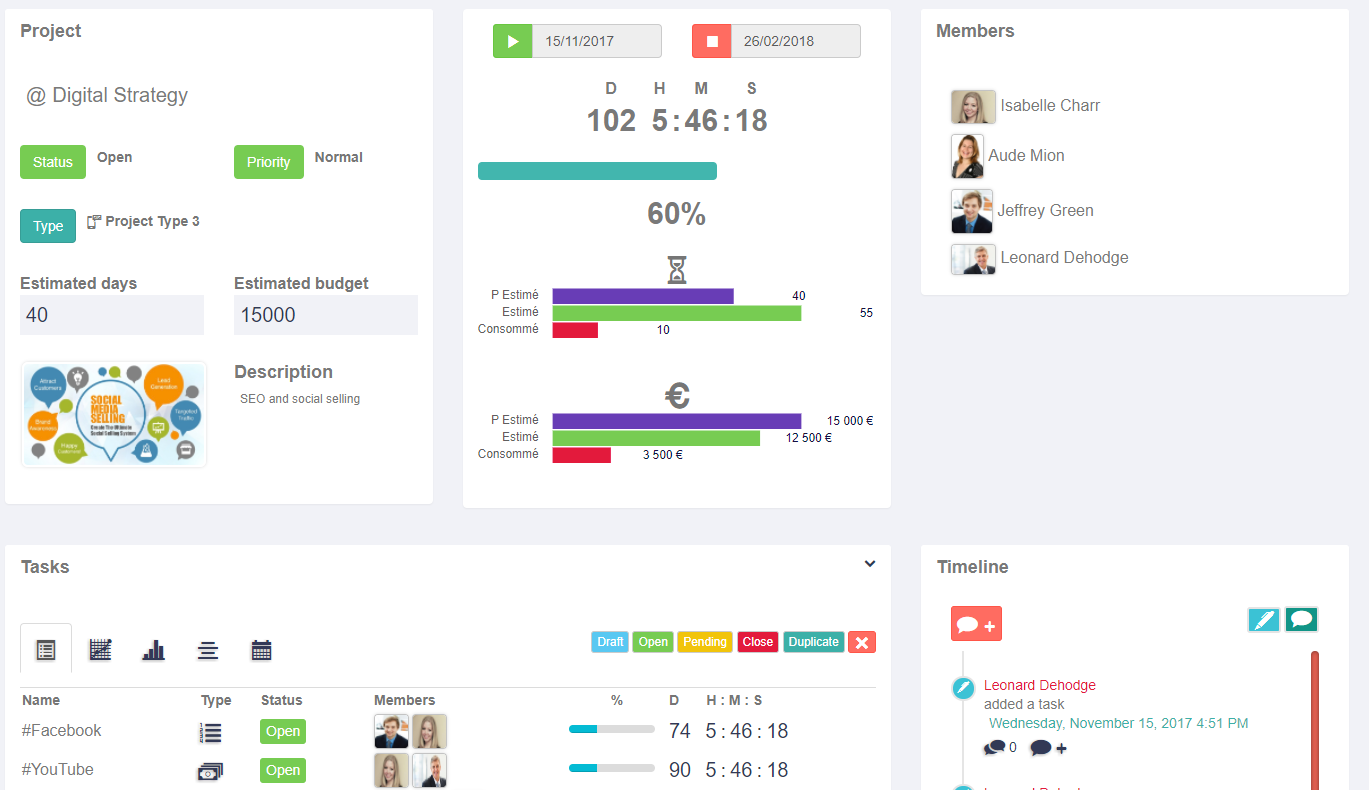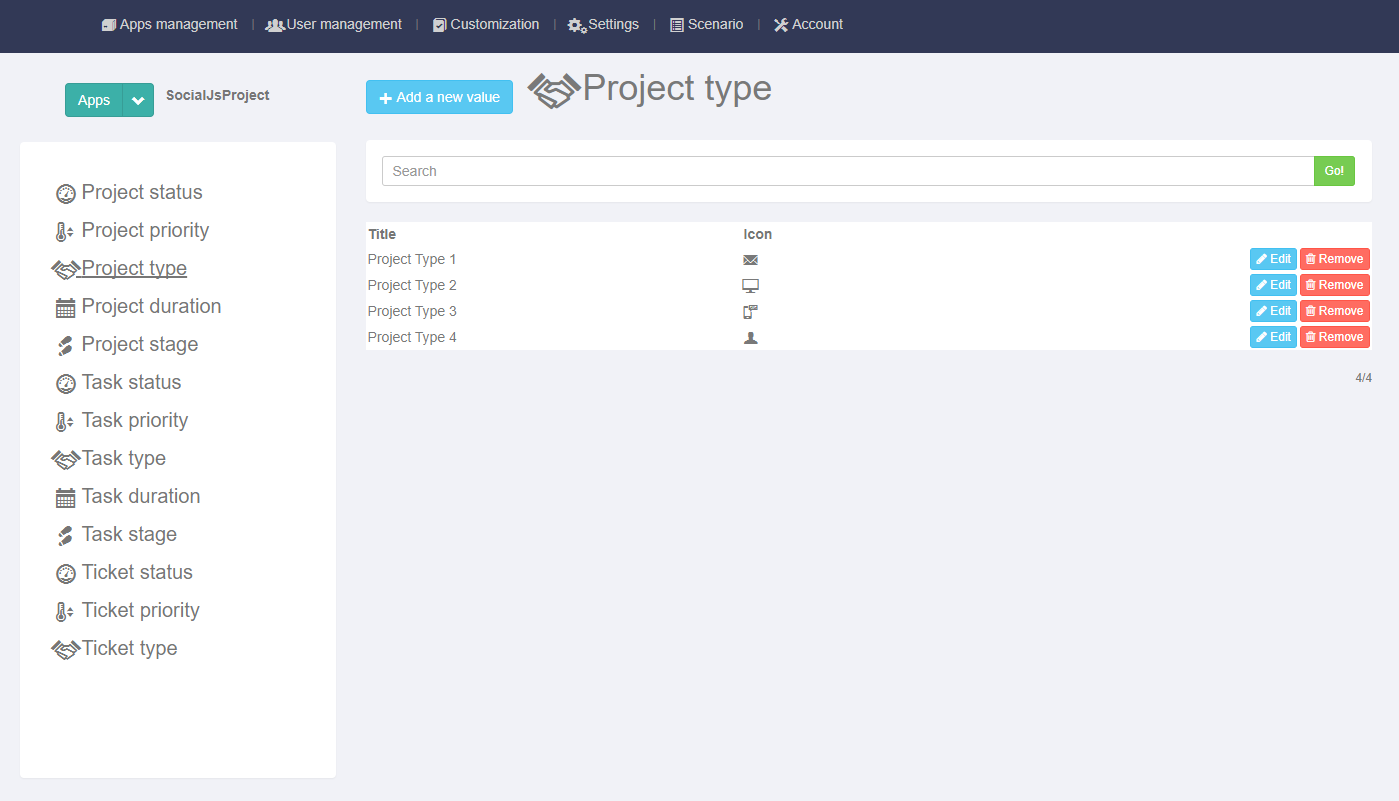 Prices and features of SocialJsProject
Analytics
Shared Dashboards and Reports
+ 26 other features
Analytics
Shared Dashboards and Reports
+ 26 other features
Customer reviews about SocialJsProject (0)
No reviews, be the first to submit yours.