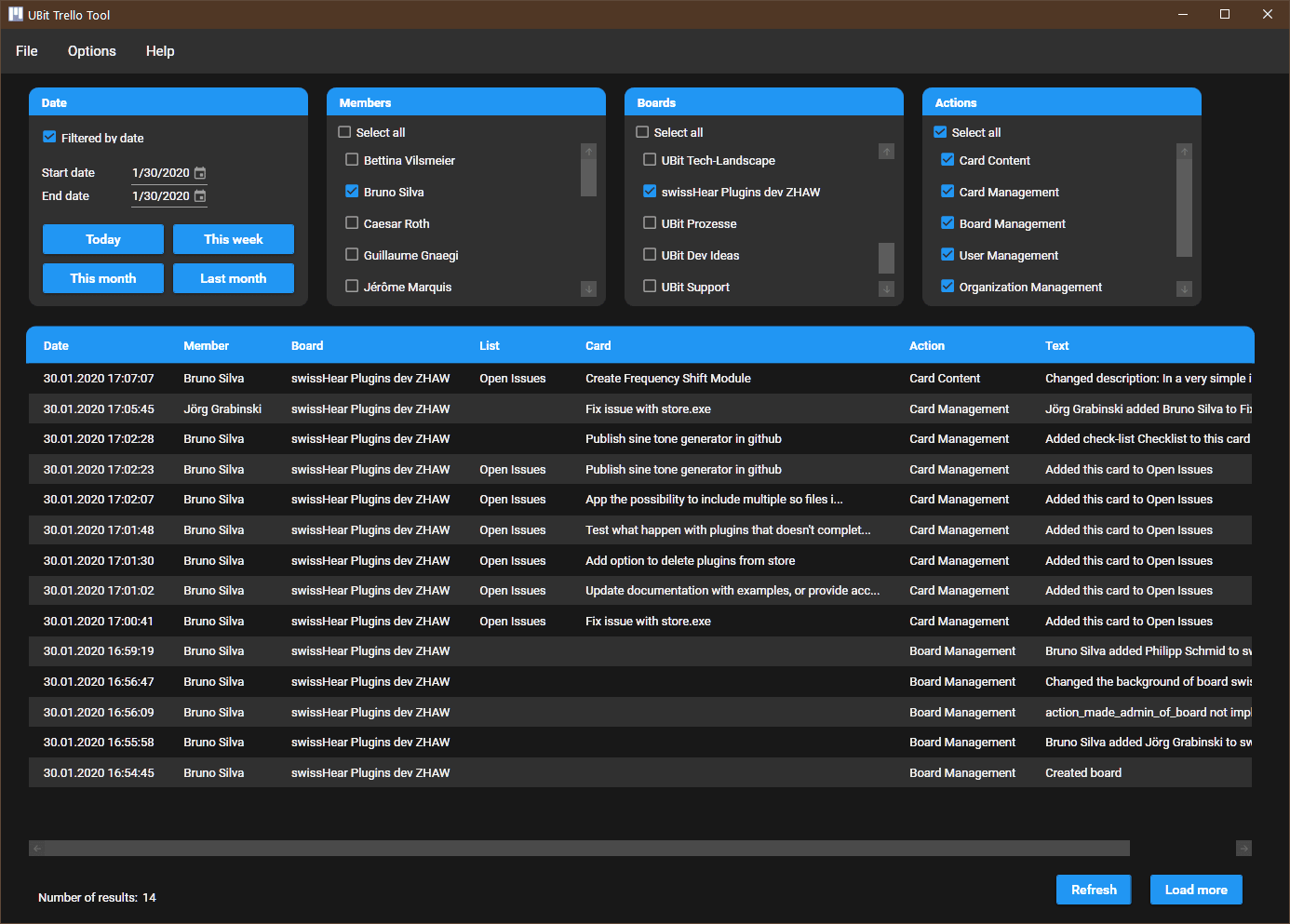 UBit Trello Tool
Presentation of UBit Trello Tool
UBit Trello Tool is a Microsoft Windows based controlling tool that allows you to analyse and boost your teams Trello activities
UBit Trello Tool has been implemented to increase team efficency and transparency. It allows team members to check their activities and team leaders to fulfill their project management responsabilities. The following information can be easily accessed:
user or team activity on any card and any board
all activites are listed with a time stamp
many changes that are not listed in Trello browser overview
adding comments
adding and ticking checklist activities
adding, changing and ticking deadlines
Working with UBit Trello Tool is simple and intuitive:
double click on entry to open a card in the browser
filter the entries by user, board and action
show entries for a given timeslot only
English, French and German translations included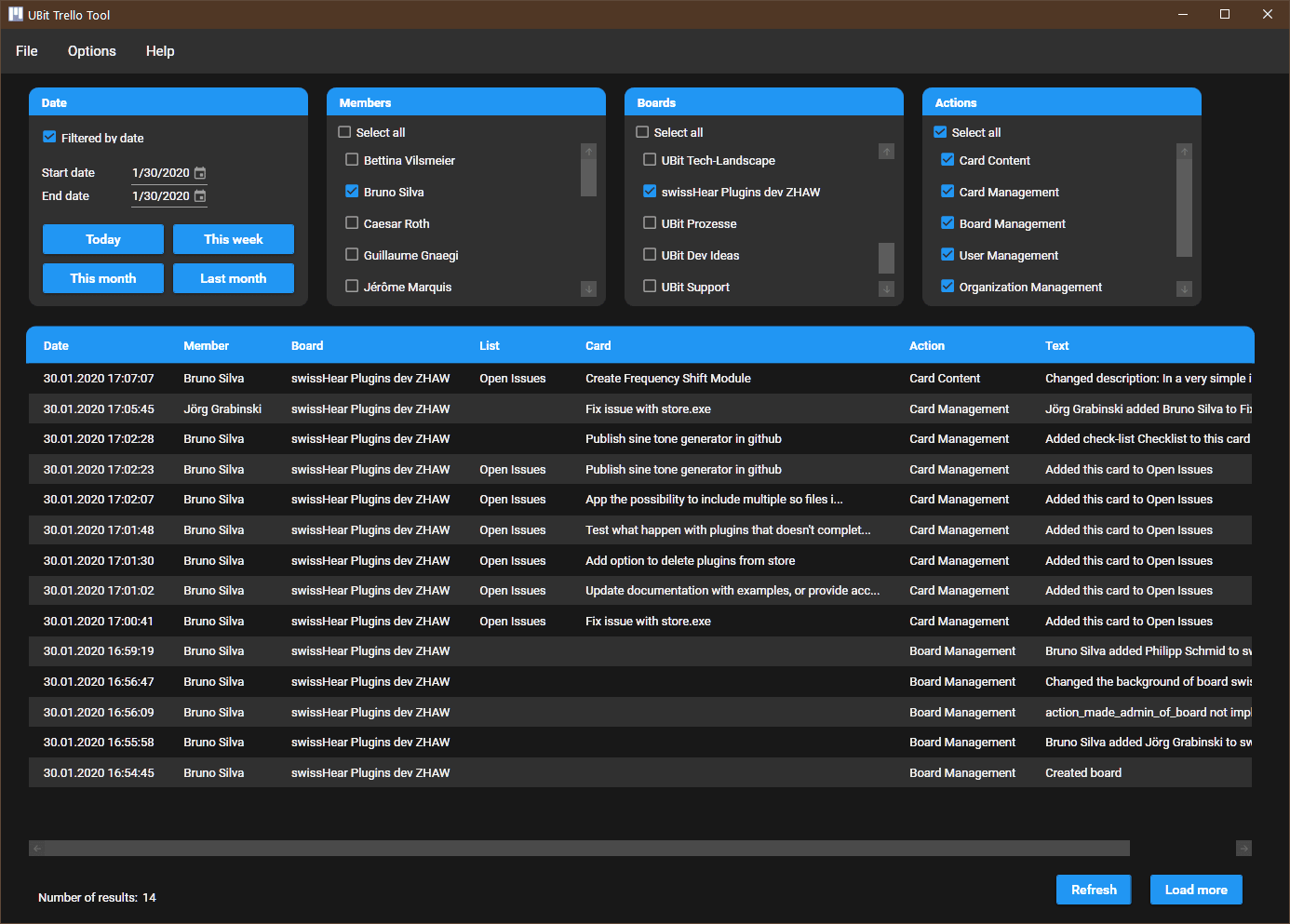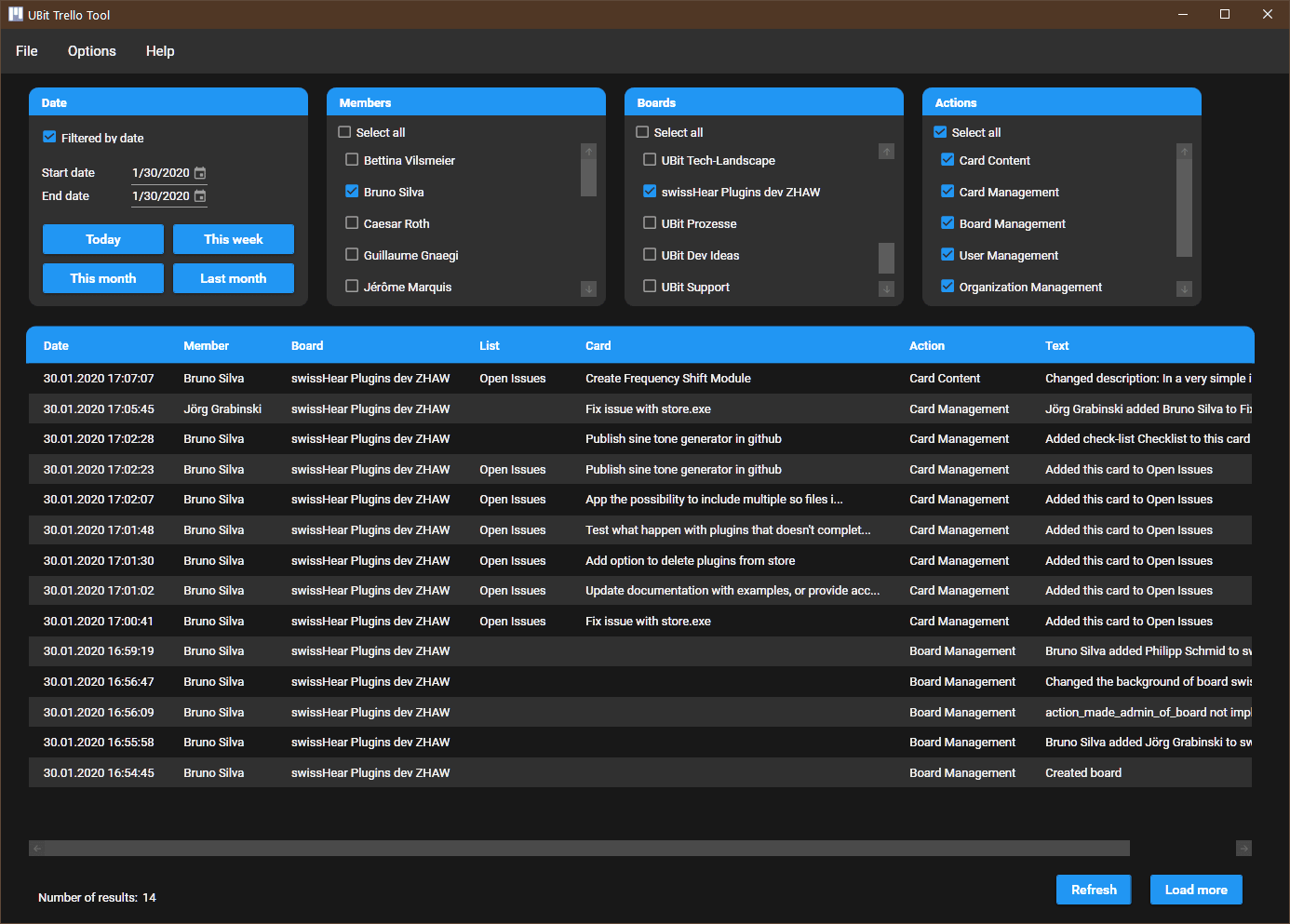 Prices and features of UBit Trello Tool
Customer reviews about UBit Trello Tool (0)
No reviews, be the first to submit yours.