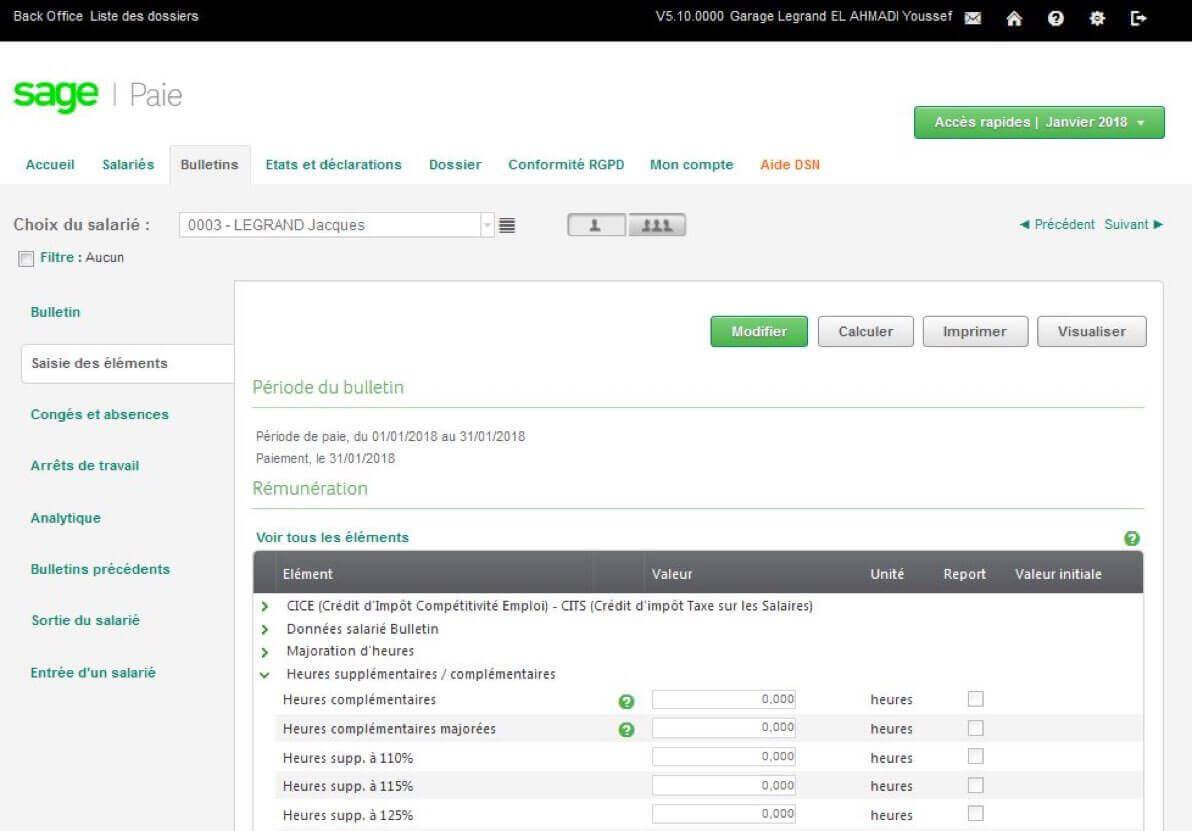 Sage Business Cloud Paie
Presentation of Sage Business Cloud Paie
Sage business cloud is a tailor-made solution that allows managers of VSEs, SMEs, and ETIs to manage employees and payroll.
The online application is accessible from any medium with an internet connection.
Simplified employee management
Accessible from an online interface, Sage Business Cloud Payroll provides complete visibility into human resources activity by function, status (manager, employee, etc.), establishment, profile, etc.
Sage Business Cloud automatically generates employee payslips and takes into account the needs of certain employees:
Monthly, hourly, reverse, offset, etc. payroll
Absence monitoring (CP, RTT, illness, etc.) and automatic calculation of the corresponding benefits
Sage centralizes all documents related to the administration of human resources. All documents are archived in the cloud and are accessible from any medium.
Compliance with legal obligations
Sage Business Cloud Payroll supports all legal obligations:
Clarified payslips, pay journal
NSN, electronic declaration
TEPA certificate
Work certificate
AED
Etc.
Prices and features of Sage Business Cloud Paie
Payroll
Accounting Entries Generation
Automatic payroll closure
Certifications generation
Competitiveness and Employment Tax Credit
+ 61 other features
Customer reviews about Sage Business Cloud Paie (0)
No reviews, be the first to submit yours.