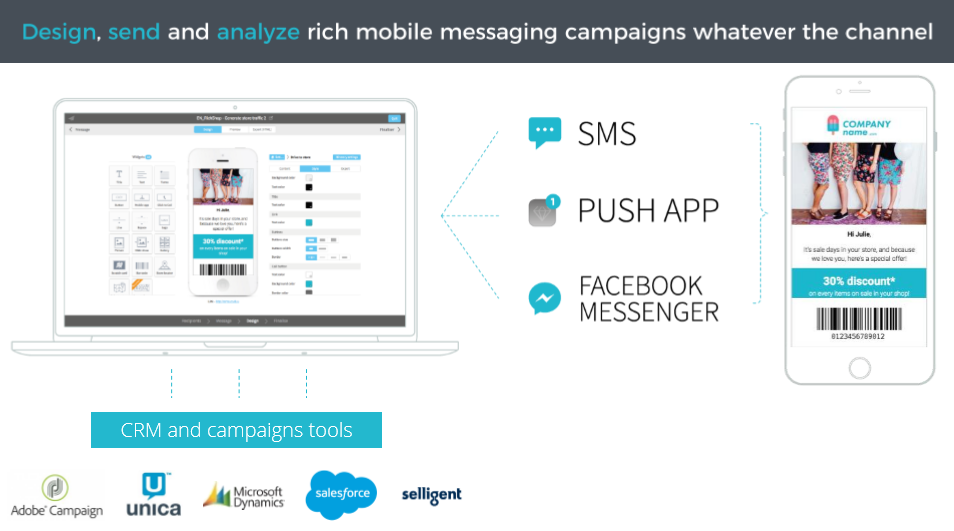 myElefant
Presentation of myElefant
myElefant is specialized in mobile messaging
We offer:
- A platform which enables marketing teams to easily manage rich mobile messaging campaigns (and ChatBot conversations)
- Advice from our experts to successfully manage your messaging strategy
myElefant is the leading platform for Rich mobile messaging (SMS/RichSMS, Push/RichPush, Facebook Messenger Push, ChatBots). It allows CRM teams to manage hyper-personalized (mobile content), to distribute them through all mobile messaging channels (SMS, Push, Messaging apps) and to analyze customer behavior in real time.
myElefant's team is entirely dedicated to the success of our client's mobile messaging strategy. We provide our platform, our technical experts and our marketing consultant to maximize our client's ROI and optimize their mobile messaging budgets.
Our platform is used by companies such as Total, Morgan, Sephora, TF1 Group, E.Leclerc, ClubMed, etc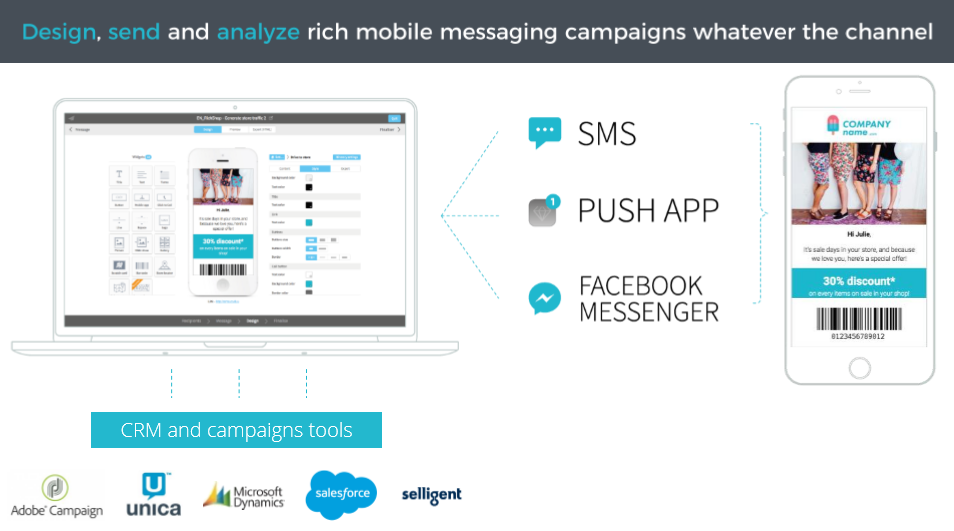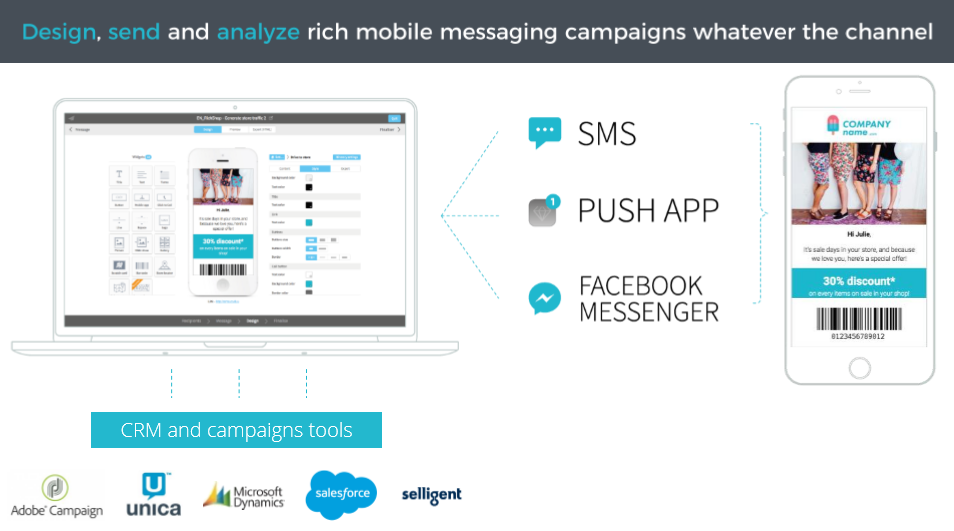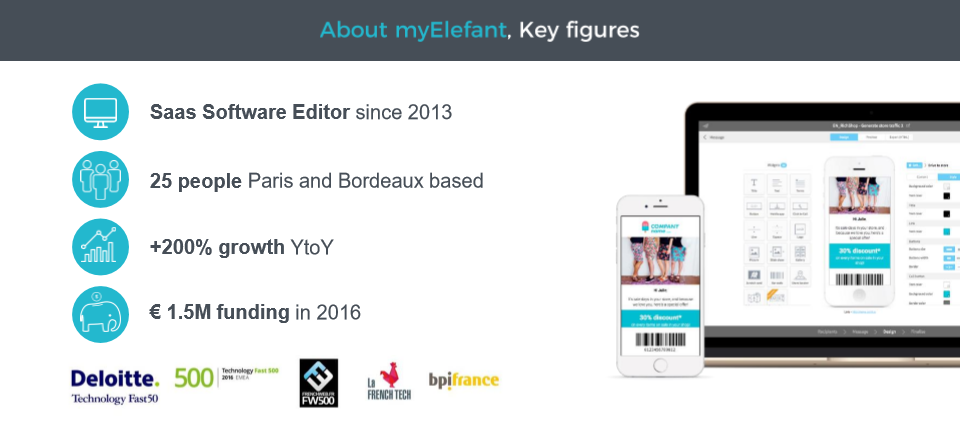 Prices and features of myElefant
Product Information Management
Multi-Channel and Multilingual Versions
+ 12 other features
Customer reviews about myElefant (0)
No reviews, be the first to submit yours.